I love accepting bridal commissions and enjoy working with brides to help them complete their vision of the perfect headpiece to complete their wedding day outfit.
So, it was all hands to the deck after I received a frantic message from a distressed bride in early October – just as we were beginning to think about our upcoming 10-day trip to revisit the Andalusia region of Spain (an area we have fond memories of, having had first visited shortly after we were first married)
Sarah had commissioned the most beautiful Audrey style knee-length dress and headpiece from a local company. The dress really captured her personality and complimented her petite styling. However, days before the dress was due for delivery at one of the final fittings, she discovered the company had made very little progress with the headpiece and she feared she would be left sadly disappointed. At a loss, she decided to google local couture milliners and came across an article featuring me in the Newcastle Journal.
As there was no time to lose Sarah briefed me on the phone as to the styling she envisaged and from my bridal collection, I selected six options for her to consider. Her headpiece needed to compliment the classic Audrey styling of her dress, to be small, made from ivory silk, and to have a veil. Sarah's wedding was whilst we were away so there was no time to lose! Arriving for her first appointment with her mother I heard more from Sarah about her wonderful dress and so with time pressing as our holiday was now approaching rapidly, together we selected a classic small silk-covered heart perching headpiece with silk bow at back.
The commission was to make a customised version of the handmade silk pleated heart. Quickly putting my holiday packing on hold – I created a bespoke version especially for Sarah. I embellished the heart-shaped headpiece and bow with lots of pearls in various sizes finished with a glorious central beaded button on top of the heart. I also created a detachable birdcage veil and made a very special silk lining, complete with two love hearts.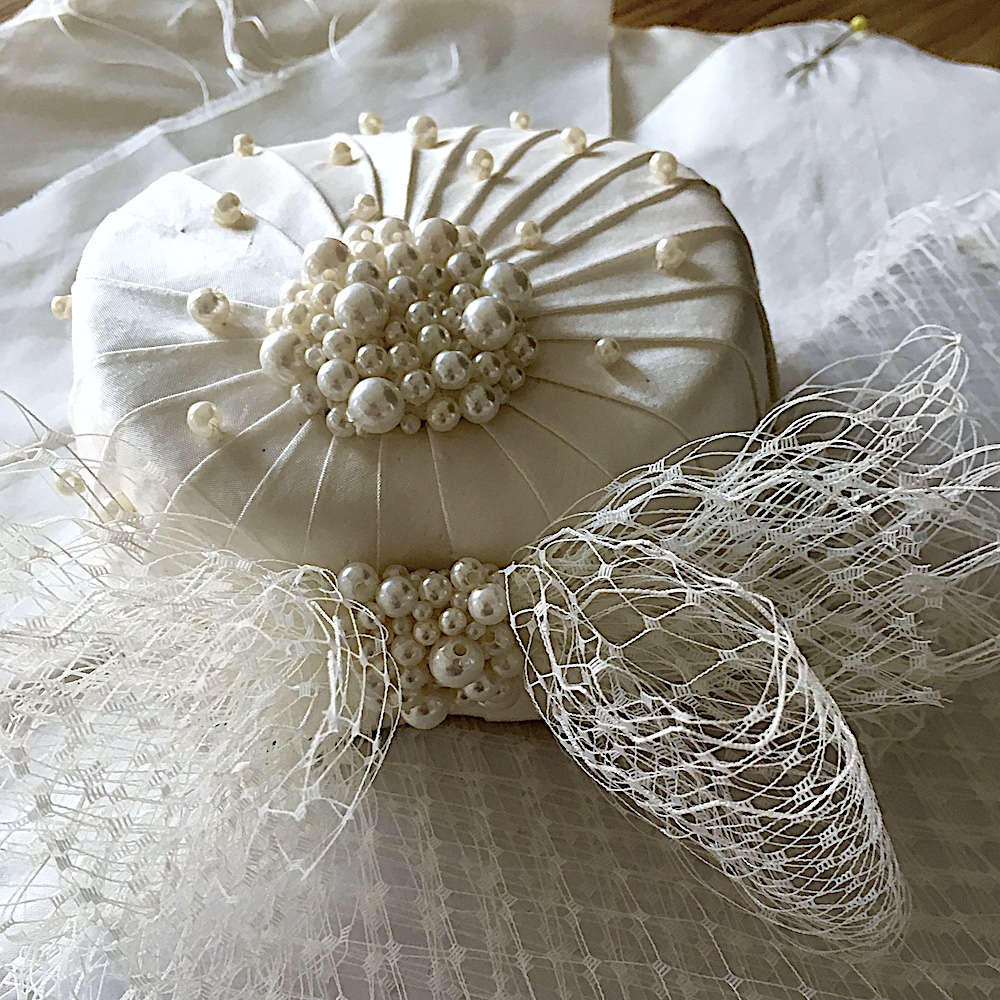 To protect the veil and ensure it was in perfect shape when it was delivered to Sarah, I gave the heart headpiece and veil to Sarah on its very own veiling block. Her headpiece stayed there, until following my instructions she removed it from the block and dressed for her special day.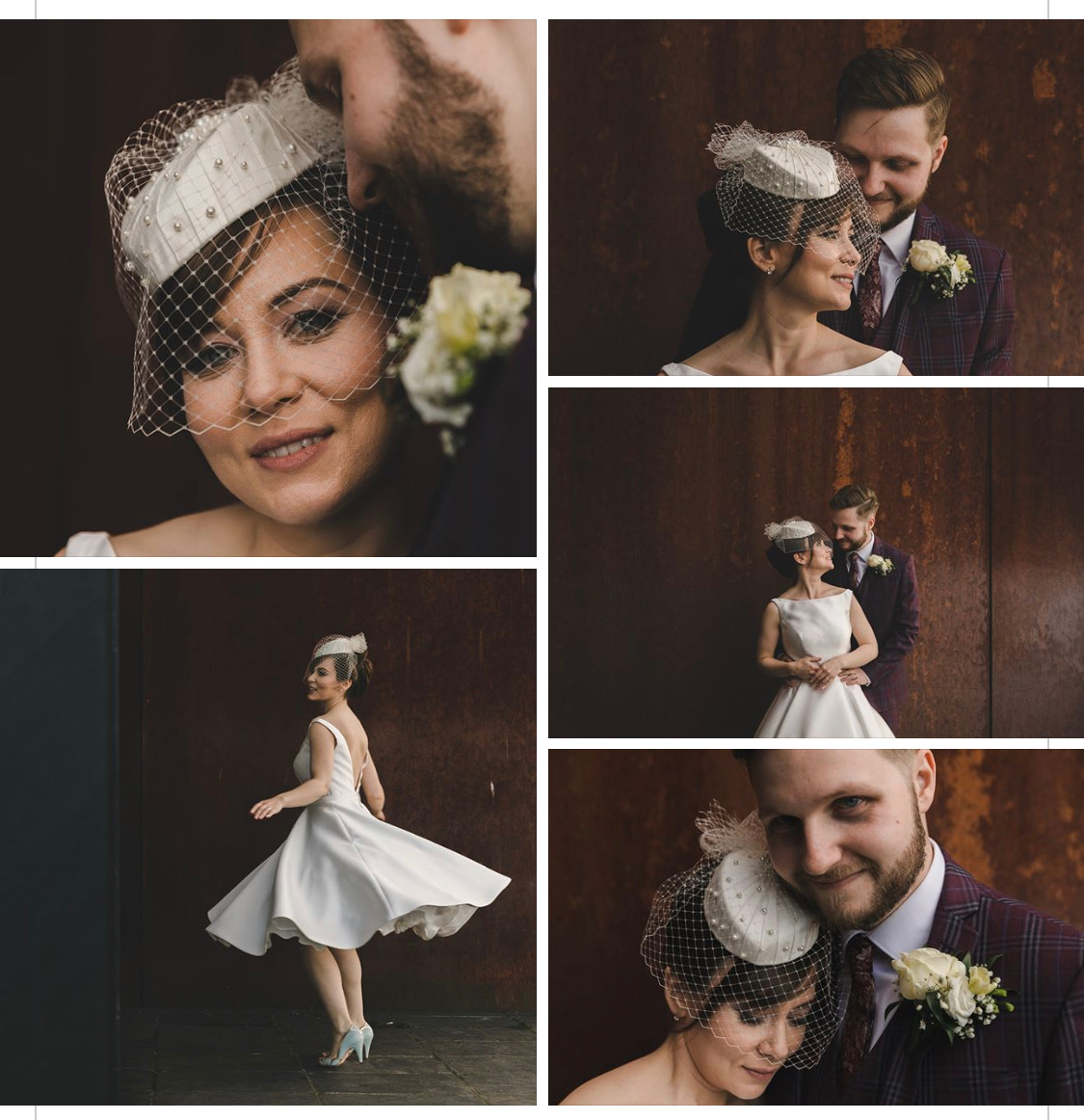 Working to such tight deadlines isn't usually a practical option but I did enjoy the challenge and the images say it all, I think!
Do get in touch if you have an extra special day coming up, there are more details of how my couture bridal service can help you complete your wedding day look  here