When you're planning your big day there are so many decisions to make! No sooner have you resolved the date and chosen the venue, than it's time to think – dress, bridal headpiece and veil, bridesmaids, cake, photographer, flowers, gosh the list is endless! If you are anything like me, you've probably turned to Pinterest to curate boards to help you style your very special day.
Of course, when it comes to choosing a bridal headpiece, the key style dictator is your dress. Everything starts with you choosing the dress of your dreams and your wedding headpiece should enhance your beautiful dress, encapsulating your personal style. The next step is your hair, when choosing your headpiece it's important to know how you would like your stylist to dress your hair on the day.
Often brides come to me with a clear idea of the headpiece they want, but it can get very confusing, so I'm here to help. Your wedding headpiece should be in proportion to both your face size, shape, as well as reflecting the design of your dress. I can guide you through the styles, headpiece and veil options that work for you, tailoring your look to compliment the dress of your dreams – whether you want your headpiece to make a grand statement or simply add that finishing touch.
During our first appointment we will concentrate on your headpiece style – for instance, elaborate dresses often look best with simple headpieces; whilst for embellished lace gowns, as all my headpieces are couture, I can incorporate the lace of your dress into the design of your headpiece. As a general rule, structured understated styles work well with crowns and halos, and birdcage veils look great partnered with halos and small headpieces. We also select the fabrics for your piece – you can choose fine silks, lace and tulle, veiling, beading and crystals and so on. Once we have decided on the headpiece shape, each piece is completely hand-made in my studio, shapes are hand-blocked, trimmings and flowers expertly made, including petals dyed, cut and shaped by hand. Follow up appointments and fittings will be scheduled to fit with your busy schedule.
To arrange an in-person bridal consultation please get in touch via the "Book a Consultation" form below.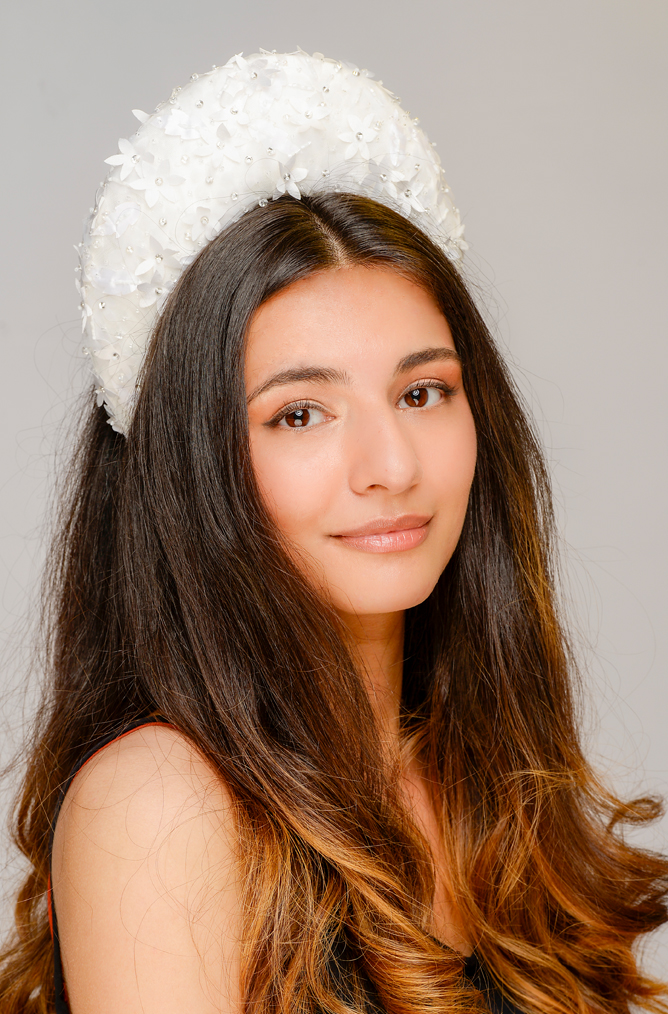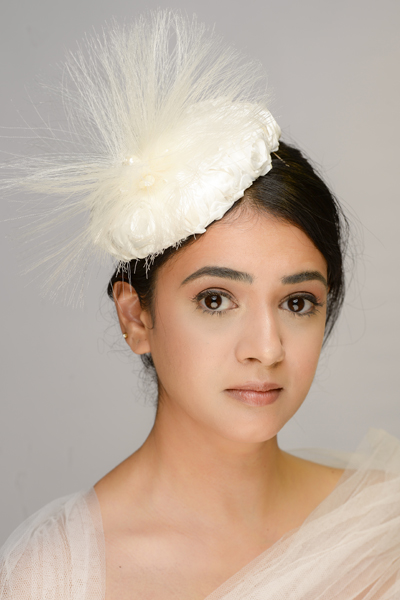 Bridal Collection Gallery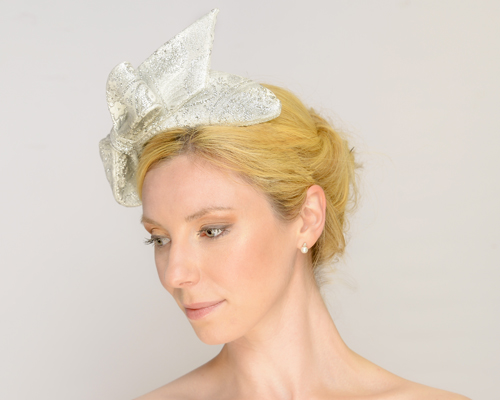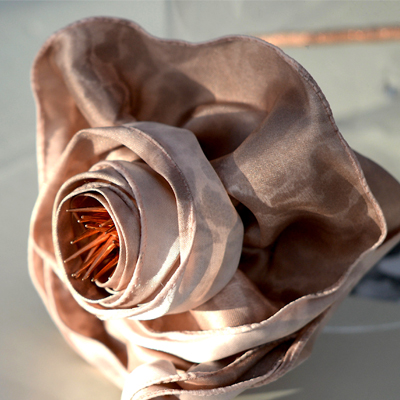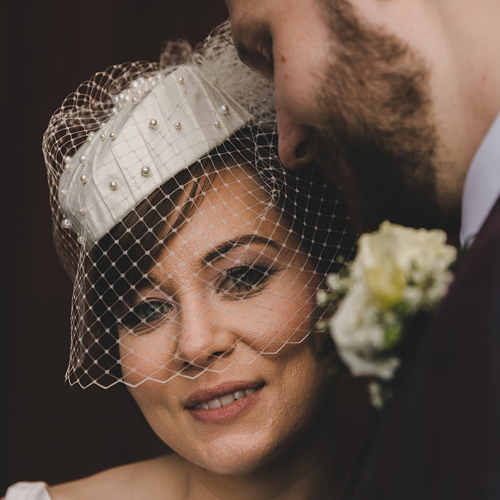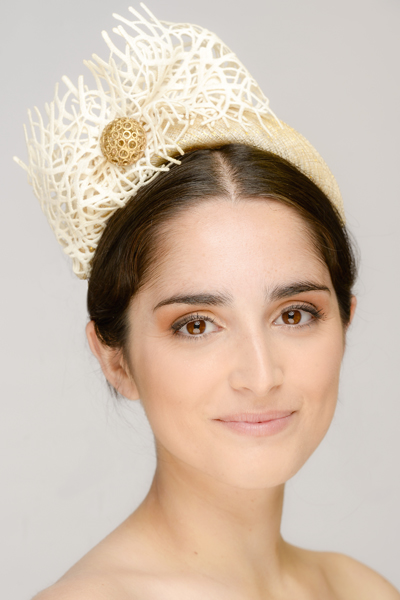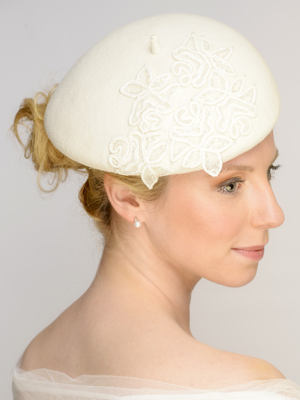 Each bridal couture commission is hand-made in my studio, shapes are hand-blocked, with expertly made trimmings and flowers and shaped by hand. A commission starts with an initial in-person visit to my studio in NE67 or NE1 to look through and try on my samples.
Firstly, you select the shape itself, the design, styling and fabric choices follow. It's very helpful to bring a sample of your fabric with you to the appointment, many bring the dress itself, though I appreciate that this is not always possible! The first consultation will last about 1.5hrs, throughout the commission making process I will stay in touch by email or FaceTime to update you on progress.
Once the shape has been made there will be a further consultation, to confirm the choice of trims and finishes. At the final appointment, we will have a grand trying-on session and I will explain to you how to adjust your headpiece. Your bridal headpiece design will take six to eight weeks to create, bridal commissions start from £350 (halo bands from £250) there are more details here.
To arrange an in-person bridal consultation please get in touch via the "Book a Consultation" form below.
To arrange a complimentary one on one couture consultation, please fill in your details below.