On Saturday May 27th a small group of enthusiastic beginners gathered in The Long Room, Gallery Forty5, Felton, Northumberland for a summer workshop to learn how to make simple fascinators and block sinamay buttons (Image & piece by Helen Collinson)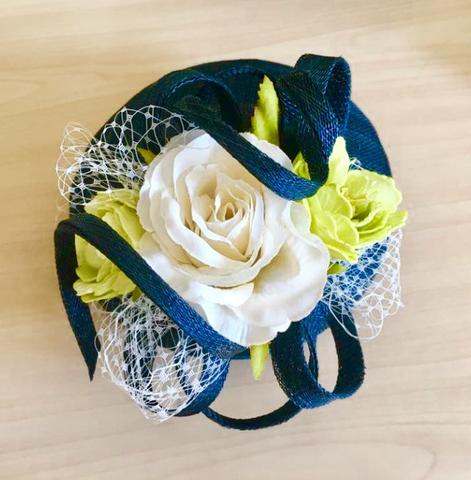 We cut, snipped, pressed, rolled, stitched, and above all concentrated on making our loopy fascinators, hand blocked buttons not to mention couture flowers.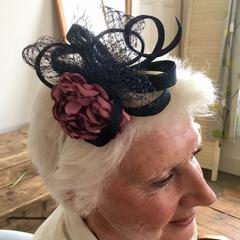 We discovered a shared interest in making music, singing and talking, and after enjoying a picnic lunch from The Running Fox, continued making throughout the afternoon.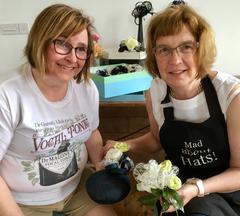 After our final cup of tea everyone went home with a truly individual result! Here's some of the images from the day, all will be worn proudly at the races, weddings or garden parties throughout the summer. .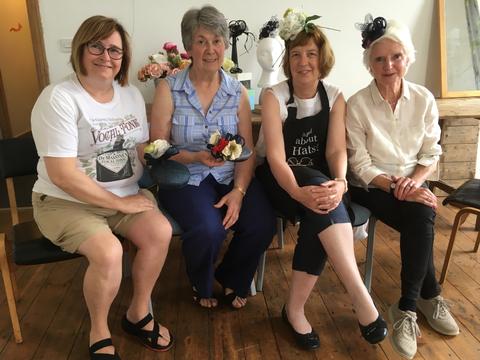 Shortly there will be an image here of Joyce, proudly wearing not only her headpiece, but her Garden Party Dress, she is currently almost permanently attached to her sewing machine making the toile, the real dress is next! But in the meantime – here's one of Joyce and I discussing her flower placement etc!