I was delighted when I was contacted by Erica who needed a headpiece to co-ordinate with her lovely Whistles shift dress featuring passion flowers on inky black silk. Erica asked me to up-cycle a department store fascinator she already had, to reflect her new outfit.
Here's the end result!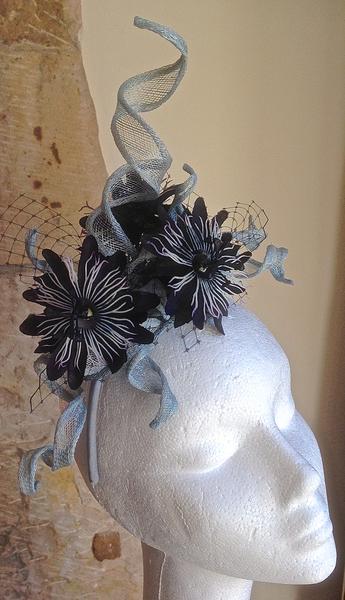 Here's the original department store piece – prior to being taken apart and completely remodelled.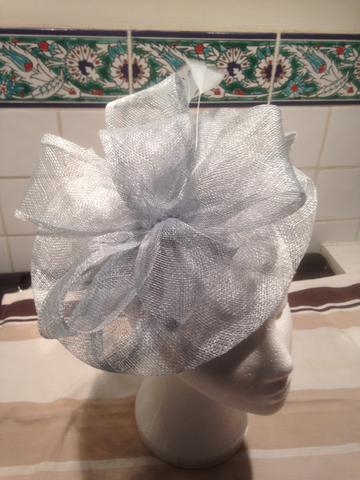 As you can see a complete transformation has taken place! Remodelling an existing piece can often, depending on the base materials, provide a workable basis for a new couture headpiece. However any piece will need careful deconstruction and then sensitive use of (often) vintage materials, along with new techniques and additional materials to achieve that completely new look. Commissioning an upcycling piece is wonderful use of a headpiece you still love but one which is now in need of a contemporary take. Please contact me if you are interested in up-cycling one of your much loved vintage pieces!
Here's Erica wearing her lovely outfit and passionflower inspired headpiece.