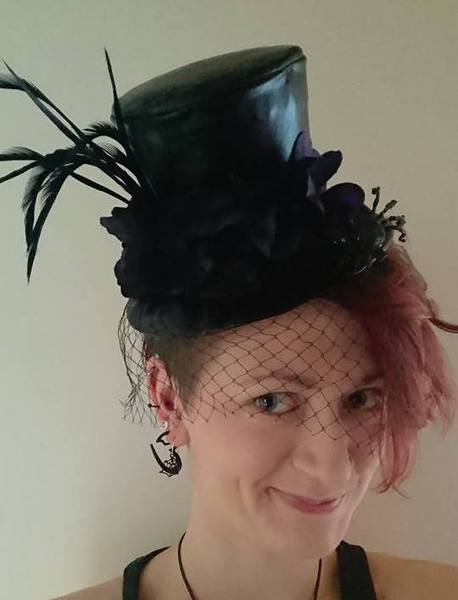 Following on from a successful workshop at The Laing Gallery to make miniature top hats from scratch, I led a great follow on workshop on trimming techniques. All the students were first time enthusiastic milliners who worked really hard and produced brilliant hats!
Lisa choose a black wet look fabric and trimmed it with a Hallowe'en theme, in preparation for an thrilling evening on October 31st!
Both workshops were great fun and there are plans in the pipeline for more! If you are interested in getting involved drop me a line on the "Contact" page below.