I do hope that everyone had a great Jubilee weekend – we especially enjoyed the HM The Queen with Paddington! As 70 years is such a fantastic achievement, I thought it would be fun to create my own Platinum Jubilee Fascinator, perfect for any street party or celebration.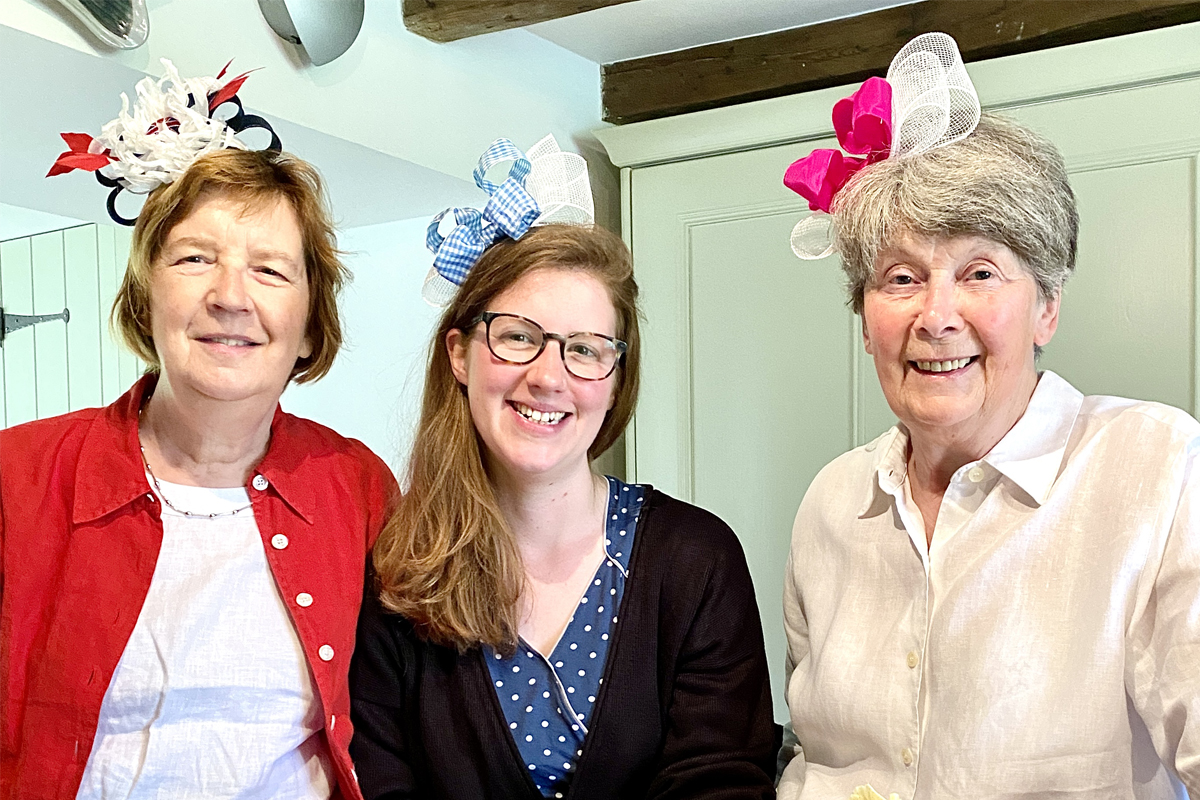 A couple of weeks before the Platinum Jubilee weekend, I searched for trimmings for an urgent commission. 
It's always great fun rifling through my boxes of ribbons and materials to find just the right trimmings. On this occasion, seeing that I did indeed have red, white and blue ribbons in my ever-expanding collection, I decided to make a Platinum Jubilee fascinator headpiece.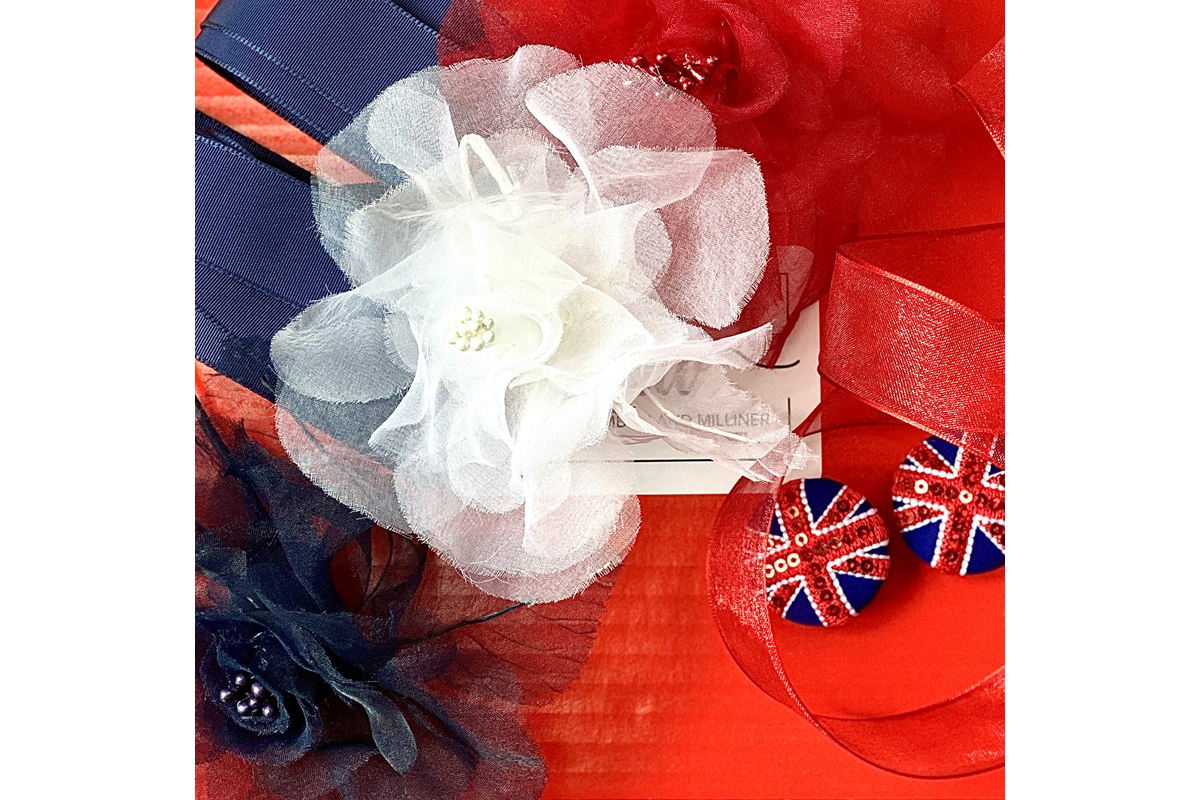 I was delighted to find such a lovely Union Jack button to use as its centrepiece.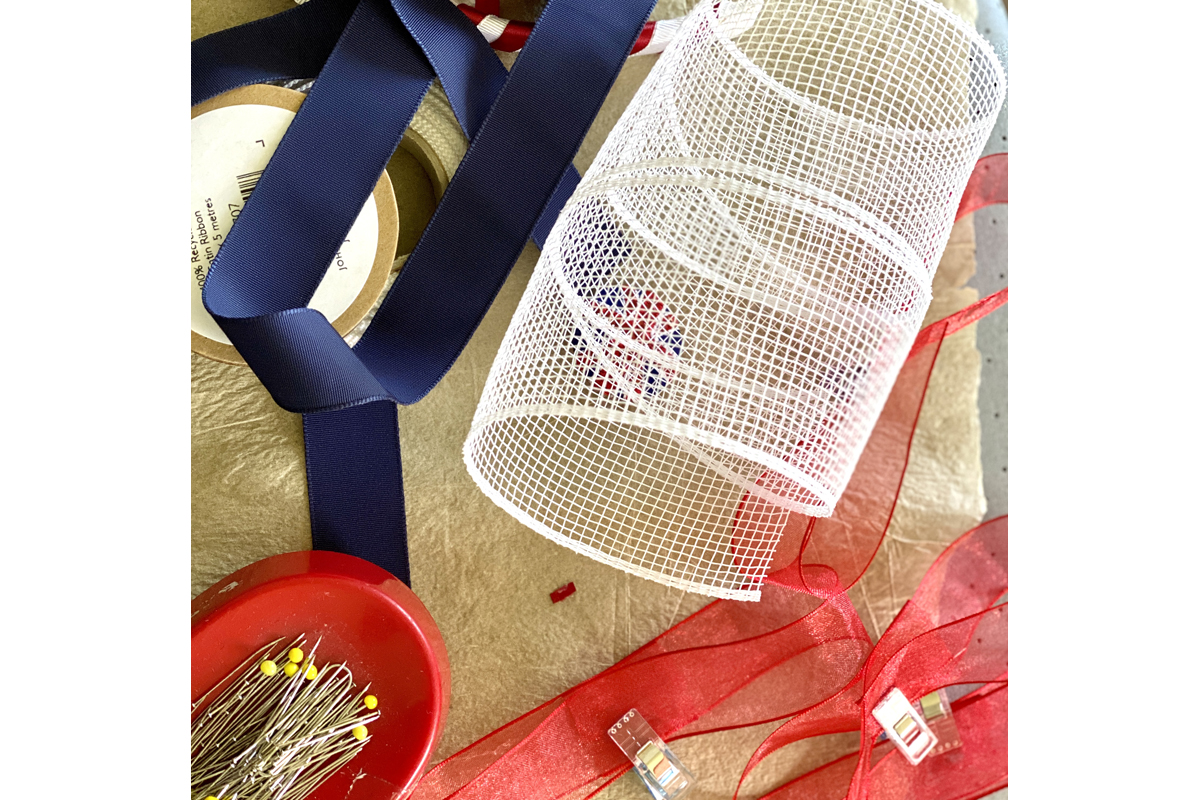 Eventually, I settled on a combination of textures and finishes – reflecting my thought on our multi-cultural and multi-layered 2022 society! 
After wrapping the easy-to-wear headband, I cut and layered the ribbons.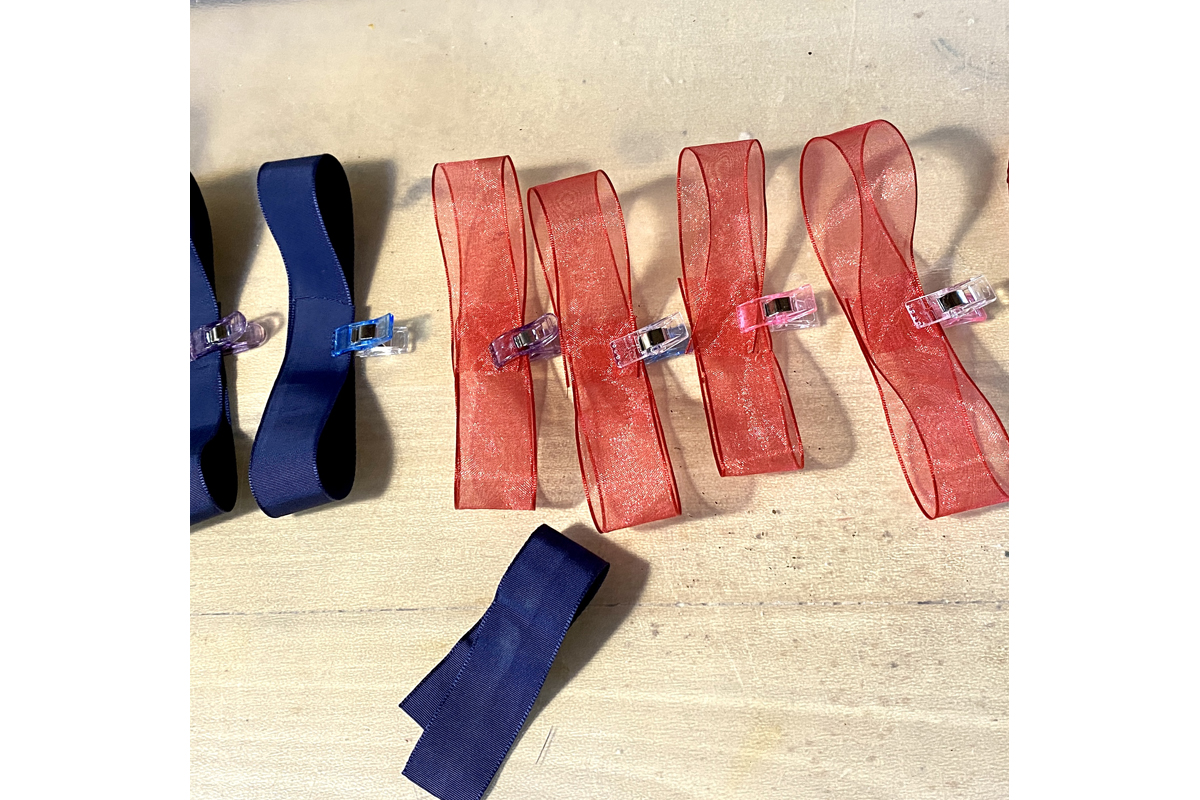 They needed to be arranged in a flag-like fashion and stitched into place. The centre was wrapped, the oversized Union Jack flag button complete with sequins stitched to the centre of the headpiece. After a few more organza bows, the headpiece was ready for its label.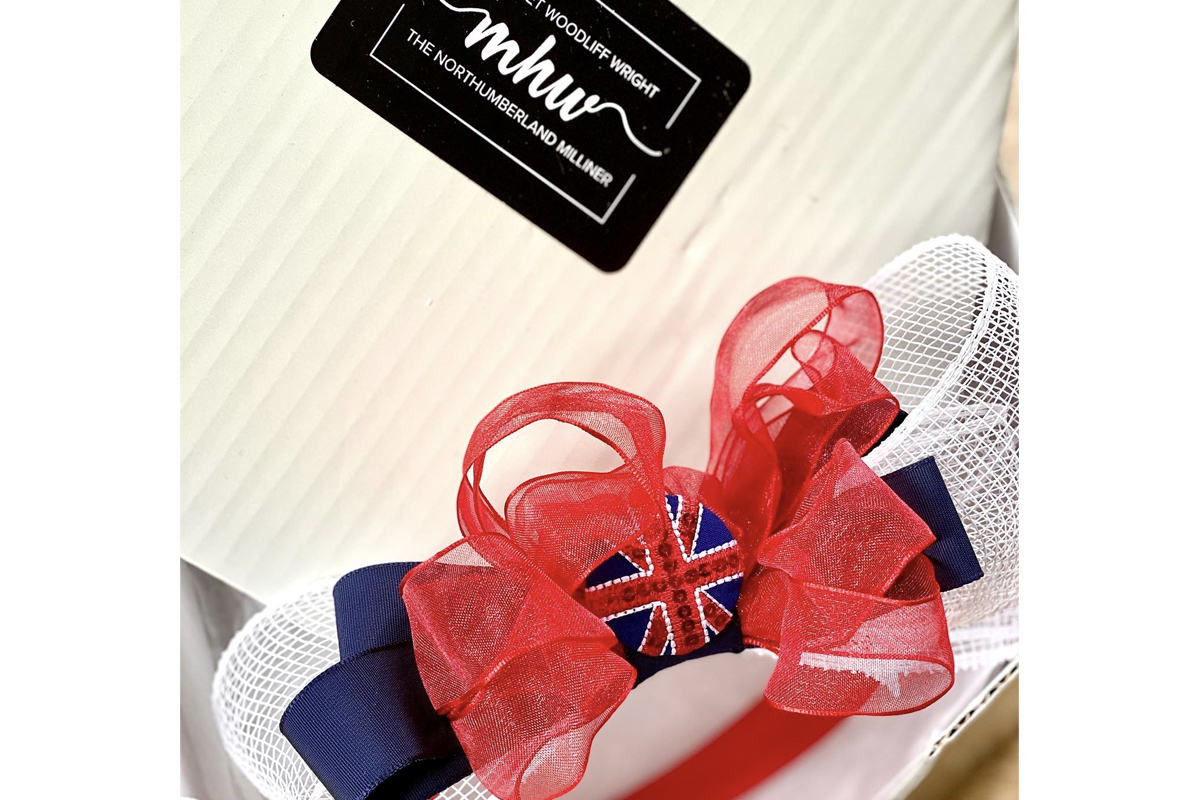 Packed into a red hat box – the Platinum Jubilee headband with Union Jack decoration has proved popular. 
So, wherever you spent the Platinum Jubilee weekend, I hope you had a great time! Here are a couple of images from some wonderful events at the weekend.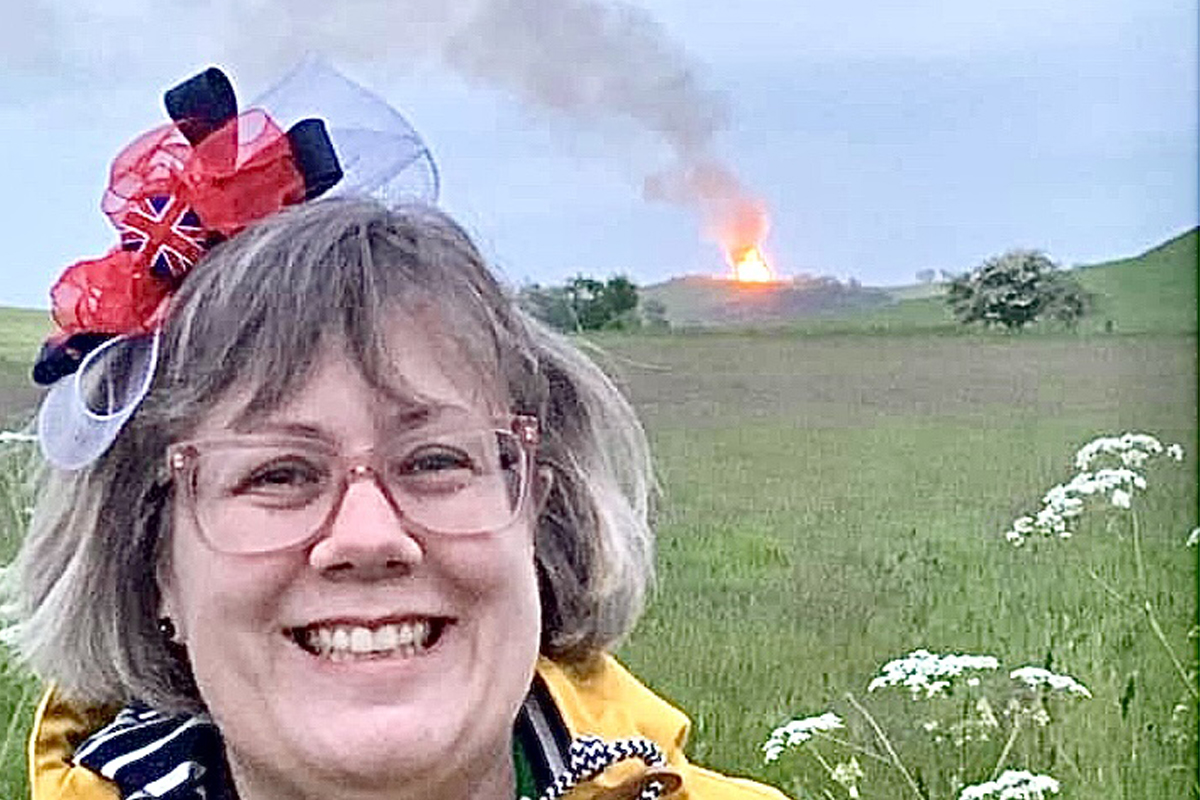 Celebrating at the Platinum Beacon, Bamburgh Castle, Northumberland.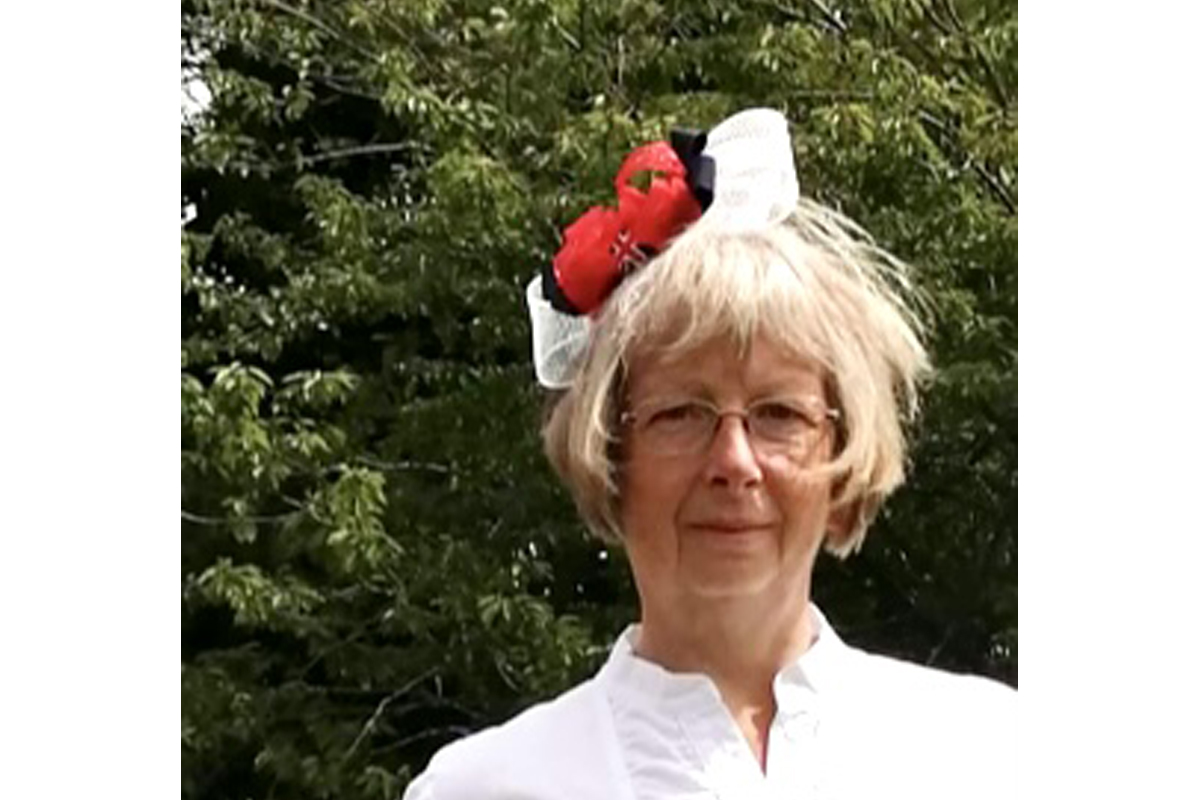 Another customer – the organiser of the Hindmarsh Hall, Alnmouth through the last 70 years, is wearing her Platinum Jubilee headpiece with pride. 
A lovely email from a satisfied customer –
Dear Margaret. 
The Jubilee headpiece has arrived! 
It's brilliant, thank you so much and all beautifully packaged too so I'm now looking forward to wearing it! 
Christopher thinks it is great
Will send a pic or two. Hope the weather improves. 
Have a good, relaxing weekend and see you on 3rd July.
Lots of love and thanks again. 
Erica x