I am very excited to have been asked to put together another collection of millinery for the latest race week at York Race Course, for The Design Room at Fenwick of York. To coincide with the collection being launched in The Design Room, I have been helped by the wonderful Newcastle based graphic designer Hollie Ellis, to rebrand "Margaret Woodliff Wright Millinery". As everyone in our wonderful county of Northumberland refers to me as Northumberland's Hat Lady we felt it appropriate that this should be included in the new branding.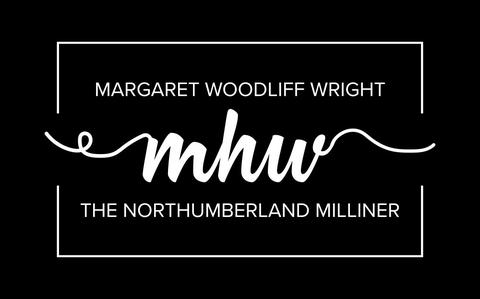 Hollie has designed a collection of logos all featuring this strong image, and over the coming months the rebranding will gradually evolve throughout my collection! So for starters here's the new white on black image now being featured on my hat boxes and launched at York this month, along with the smart black on white product swing tags.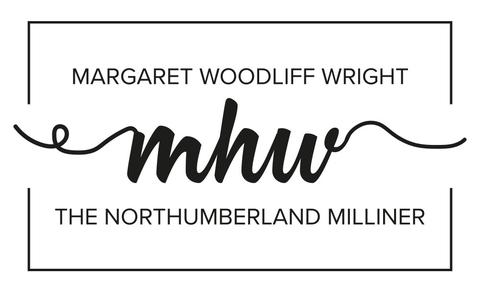 So if you are shopping in York over the next month please look out for my pop up shop on the first floor of Fenwick of York, and its new punchy branding!
Links
https://www.hollie-ellis.co.uk/