In 2018 I answered a call from my friend and fellow artist Helen Birmingham who has a unique gallery in Scarborough and is herself a distinguished textile artist. Early in 2018 Helen had mastered minded and curated the 1565 Sawdust Hearts exhibition in Scarborough. The exhibition marked the end of the period of remembrance for the 1914-18 war, which lasted 1568 days.
This exhibition saw Helen making and delivering 1565 sawdust filled hearts to 1565 textile artists and enthusiastic needle people, each of them going onto create their own individual memory heart. It was to this exhibition that I sent my millinery collection One Hundred Years as it too included two headpieces inspired by the sweetheart pin cushions of this period.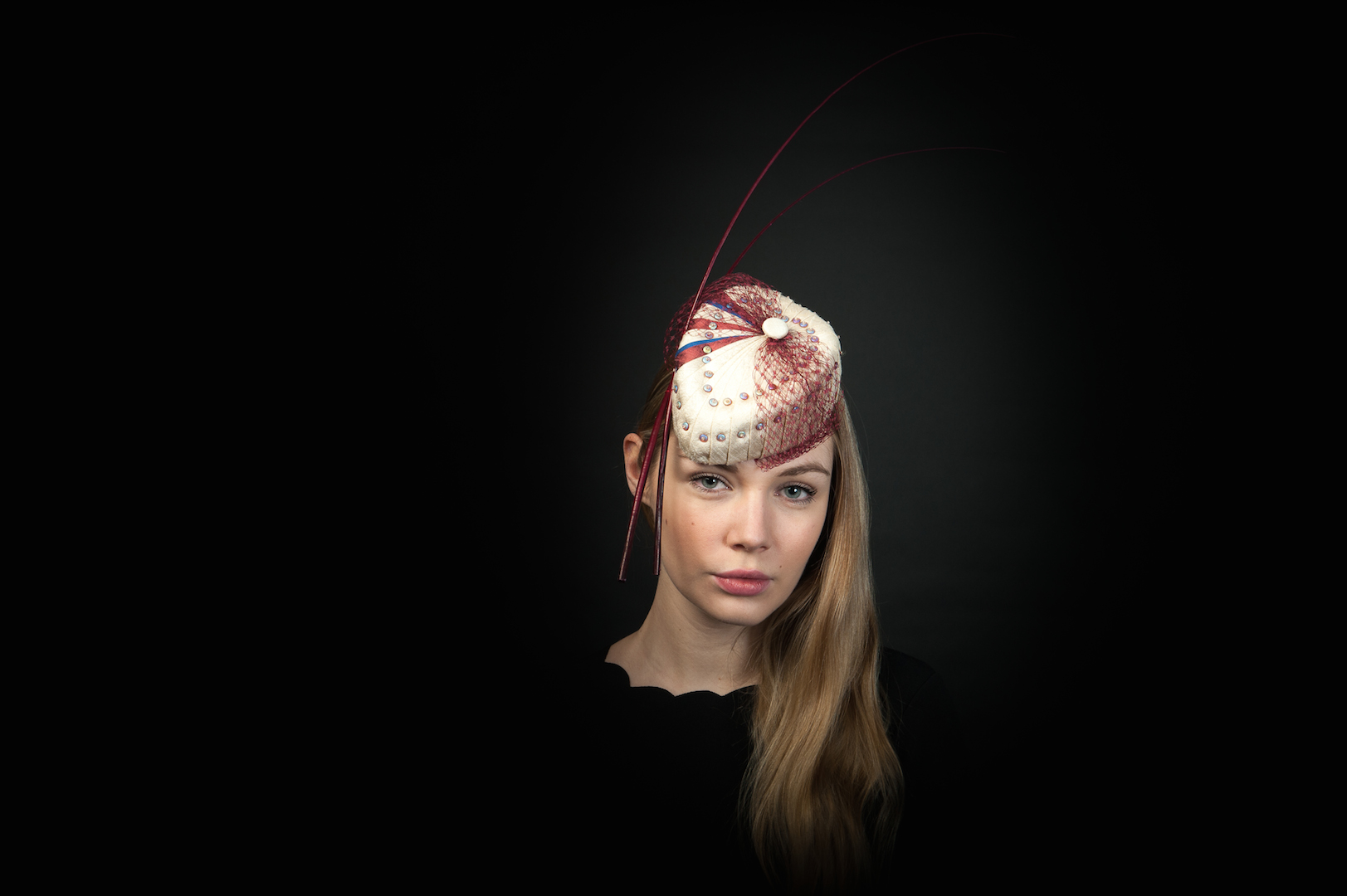 Helen's next project was not so large – just 100 miniature envelopes holding vintage watch parts with the instruction to create an exhibition piece no bigger than 12" x 12", incorporating the watch parts and fulfilling the theme of Timepieces. This theme of course appealed to me and I decided to create an upside-down Mad Hatters Tea Party Top Hat.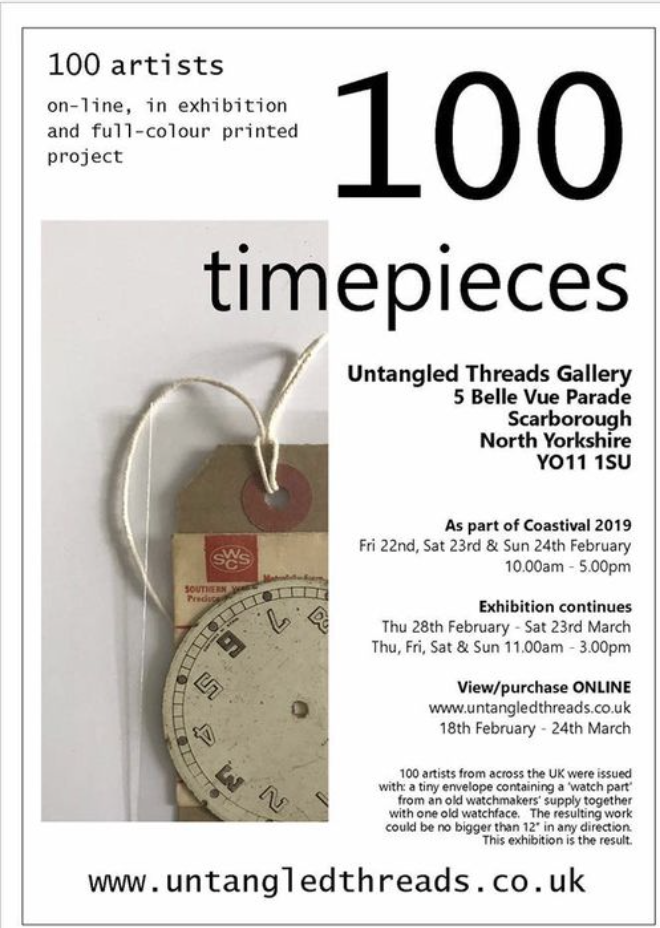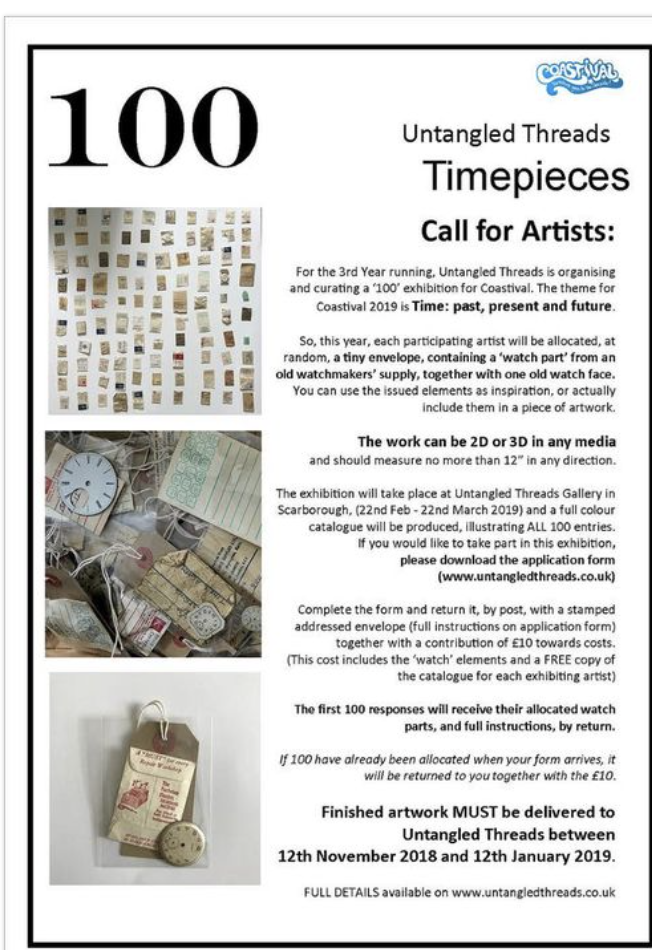 As you can see from the image (pictured at the top of the post) the headpiece itself is quite whacky and even includes the miniature envelope itself, tucked into the top of the crown! The exhibition part of Coastival runs from Friday 22nd February until Saturday 23rd March 2019