Most of the competition and exhibition millinery originates from a brief – which gives you, the milliner, a source of inspiration and a starting point.
Taking inspiration from the outline brief of Timeless – I thought about the passage of time and how nature itself can appear Timeless. Our travels and experiences of the natural world are important to us, and just off the coast of the Scottish island of Jura is the third-largest whirlpool in the world – the Corryvrecken. This famous whirlpool has been creating a Timeless Maelstrom since time immemorial and is the design inspiration for my competition entry.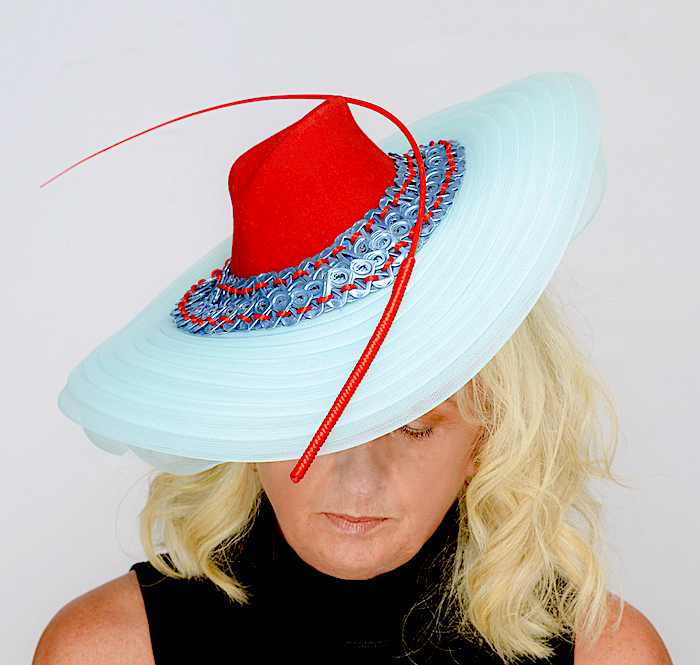 Using recycled materials and taking style inspiration from millinery styles across various 20th century decades, I made a watery maelstrom to echo the everlasting patterns of the ocean at Corryvreckan creating a Timeless headpiece. The materials used include a recycled 1970's wool felt cloche, now blocked over a vintage 1940's style crown to represent the powerful centre of the vortex. Surrounding the crown is a swirling crin saucer style brim reminiscent of 1950's styles, and whilst the upper side is relatively smooth reflecting the outer edges of the whirlpool, the treatment of the underside suggests the choppy water of a swirling vortex.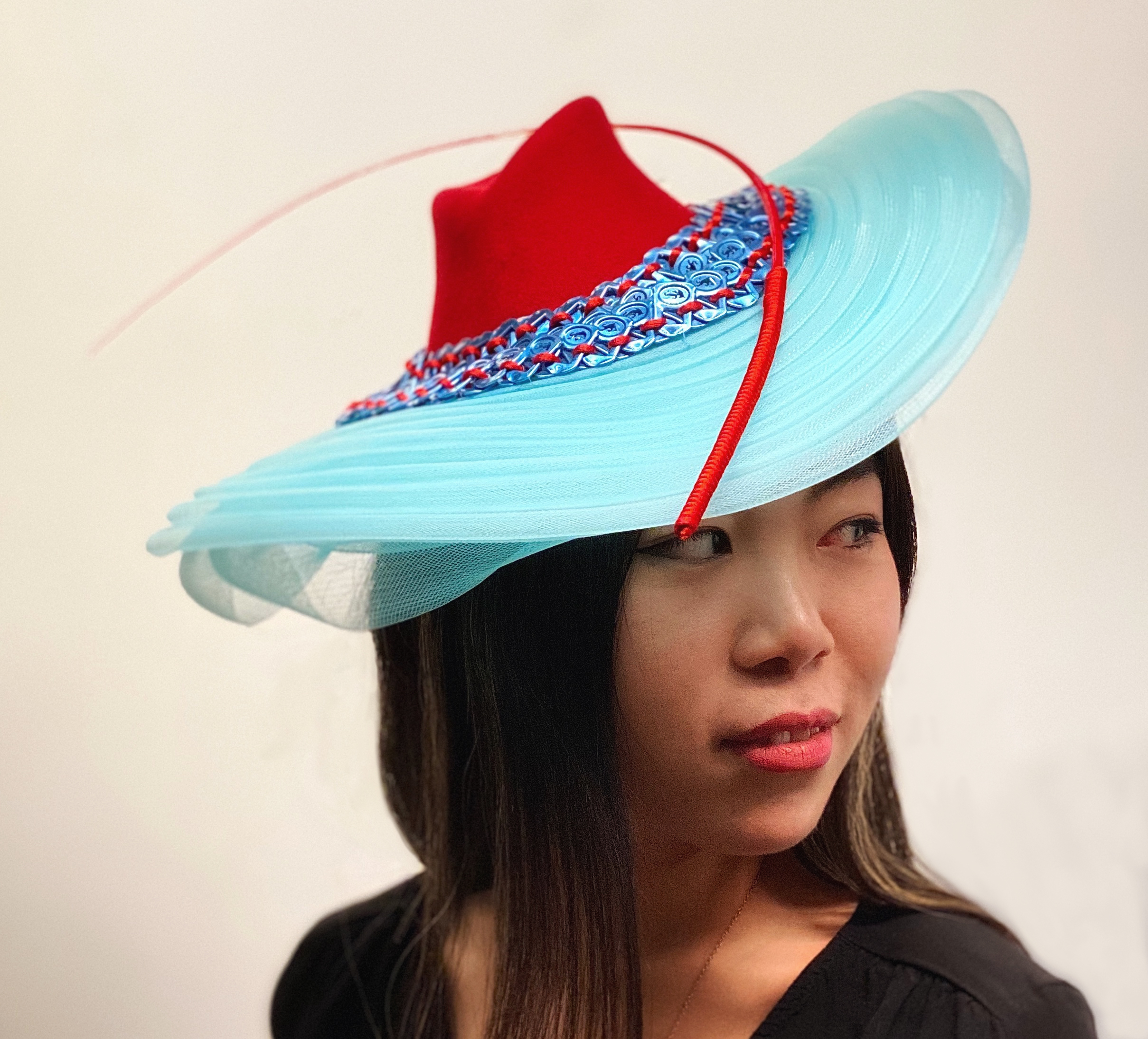 Bringing us almost up to date in this style journey is the use of recycled Sugar-Free Red Bull ring pulls. Sugar-Free was launched in 2003 and the ice-blue undulating hatband braid created from them is reminiscent of the frothy eddies of the whirlpool.
Finally, the lipstick red quill echoes the intense colour of the crown and is finished with a red soutache cord, wrapped vortex-like around the quill to complete the Timeless
Maelstom references. The crown is lined with pale aqua blue silk and finished with a double couture elastic