After a couple of weeks of anticipation of our trip – the day of our trip to London for the launch of the new British Library BIPC report 'Democratising Entrepreneurship 2.0' finally arrived.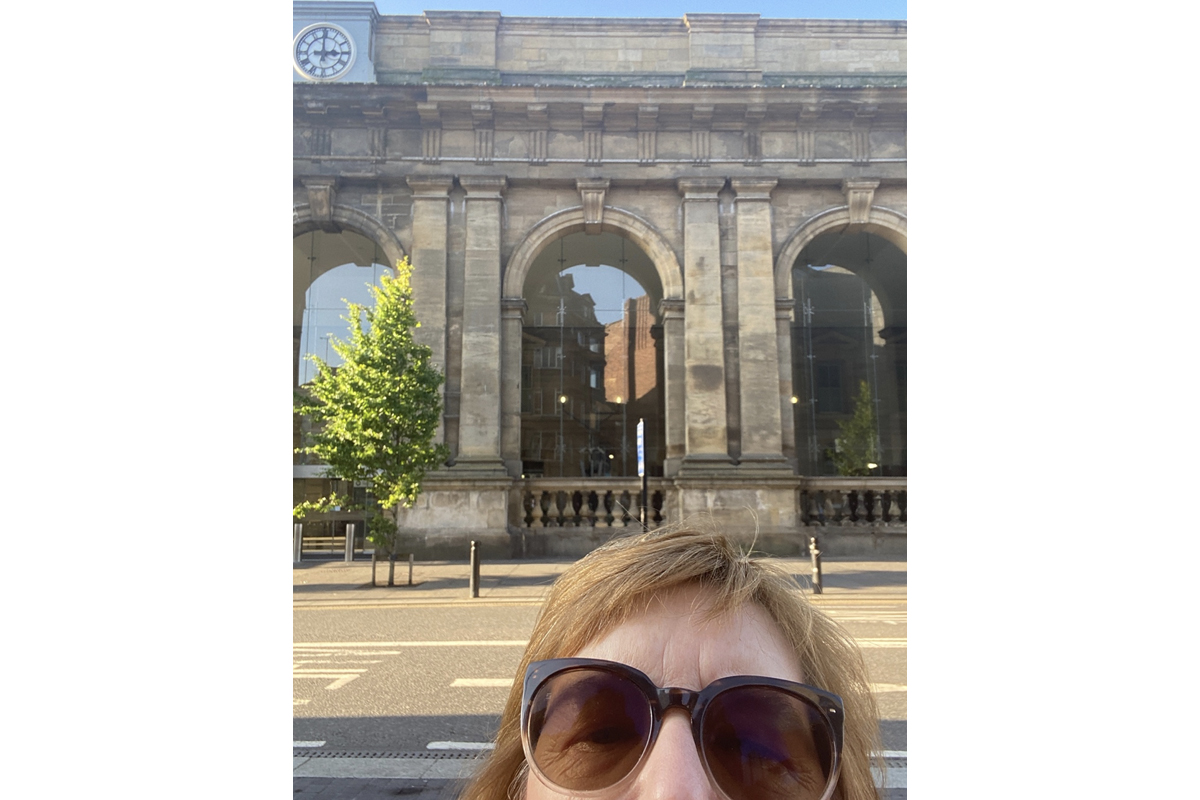 So it was that last Thursday, on a warm sunny morning, after frankly a rather sleepless night – due in the main to excitement of what was to come – I arrived at Newcastle station for the seven o'clock train (despite the time on the station clock!) bound for what was to be a memorable day in London.
The train was direct – first stop Kings Cross – full of friendly locals, so the 'craic' as ever was great. I enjoyed chatting with a party from New York Primary School, North Shields, who, like me, were bound for London. We were also sharing a first-time experience – I had never been to the House of Lords – and many of the children had never been on a train, let alone visit London or Wimbledon. It was good to talk to their teachers, too, about their vision for the school and for the day they had ahead.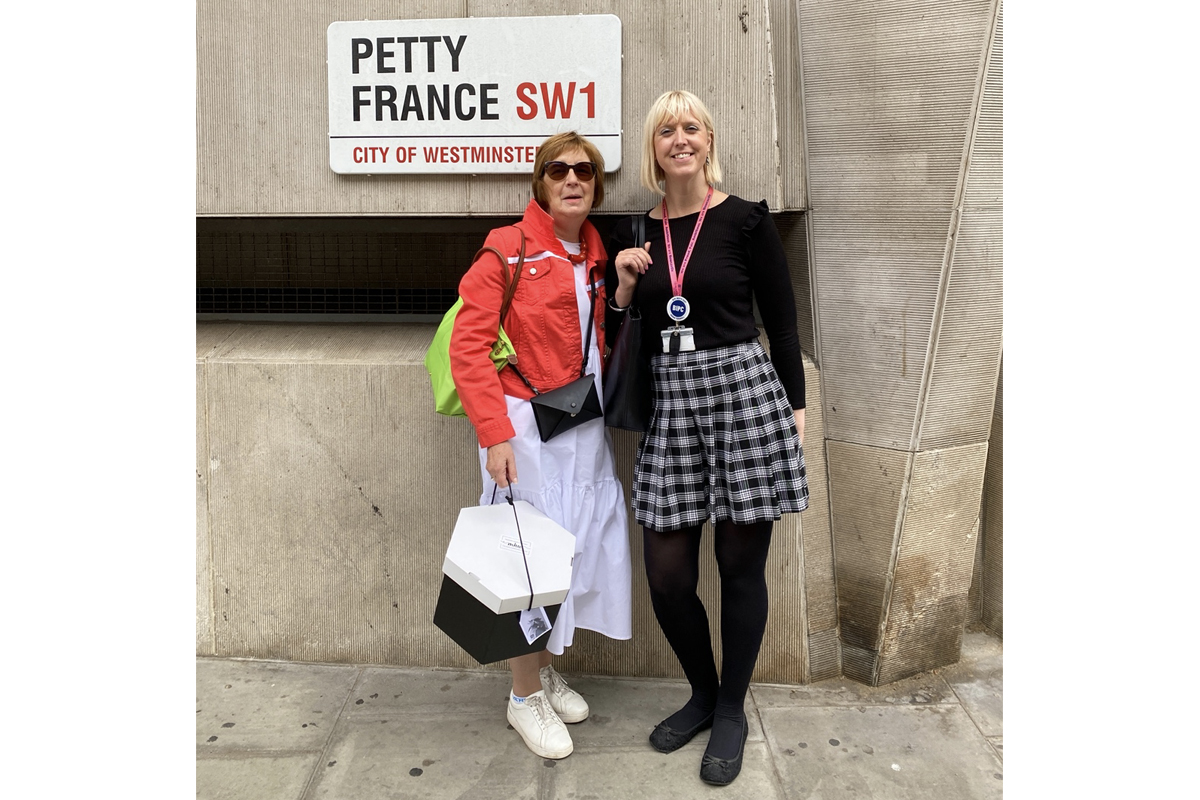 On arriving at Kings Cross, it was time to meet up with John Musham and Sarah Turnbull of the BIPC North East, and as we were a little early, we headed for St. James' Park on the tube. We were excited to have almost reached our destination, so we took a couple of images as a record of the day – this is Sarah and me at Petty France in our London walking footwear!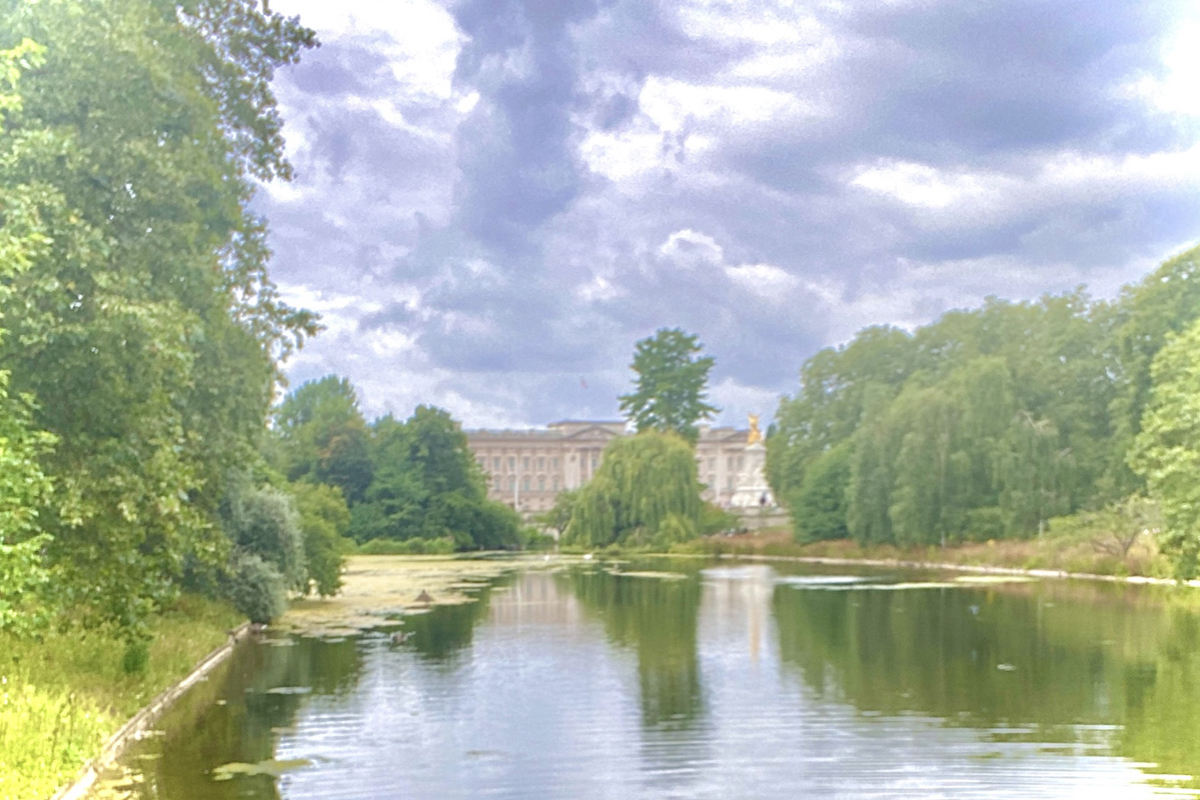 After refuelling at the St James's Park Cafe with a well-deserved cup of coffee and a slice of cake, we spent a little time exploring the beautiful park with its stunning views. Walking over the Blue Bridge, we wondered at its tranquil calmness, set as it is in busy central London, with Buckingham Palace at one end of the lake and Horse Guards Parade at the other. And then, much to our surprise, we spotted the pelicans!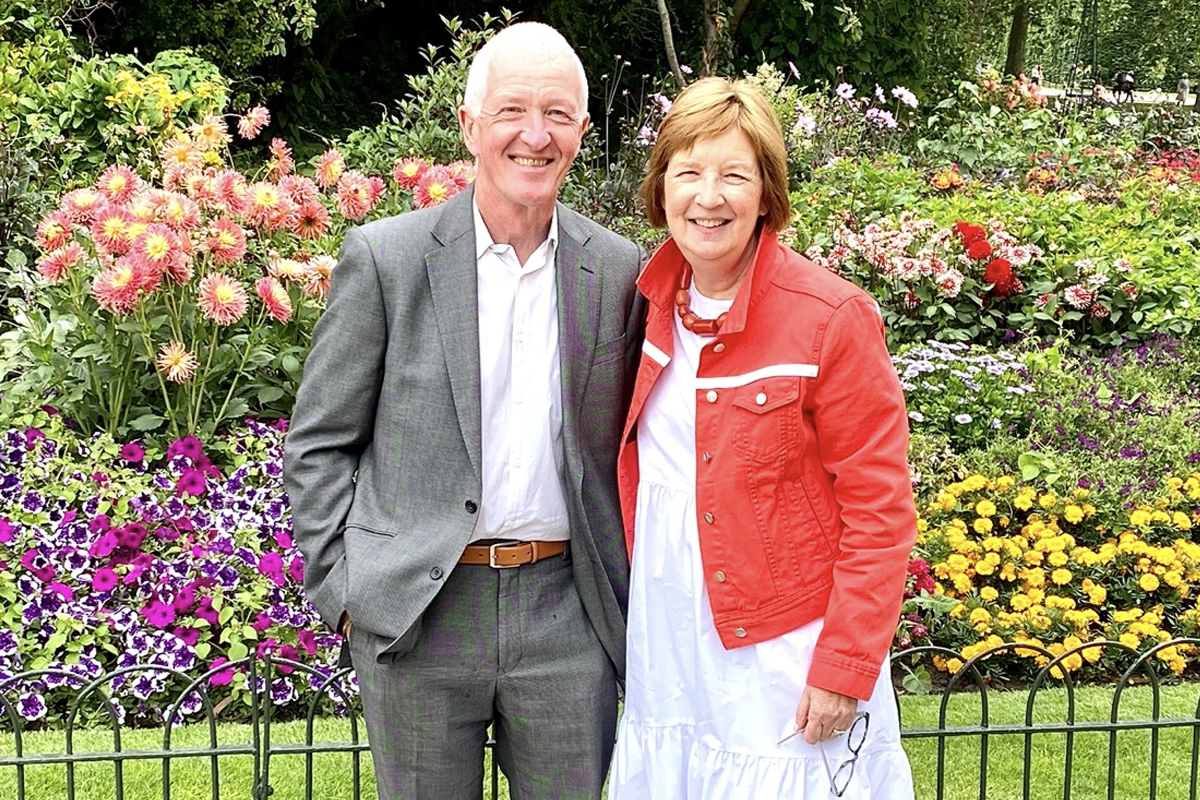 The park's flower beds were magnificent, too. Here I am with John at the entrance to Horse Guards Parade. Then it was time for a quick walk down Whitehall, past the Houses of Parliament, and finally, we made our way to Black Rod's entrance at the House of Lords.
Once security had checked us in, we were ushered into the Cholmondeley Room for the grand reveal – the results of the British Library's Business and Intellectual Property Centre Network's new report 'Democratising Entrepreneurship 2.0' (you can find a synopsis of the report here).
There were several presentations on behalf of the British Library and the BIPC, referencing the new report, concluding with a presentation by Jonathan Ebbs of the Manchester BIPC, who revealed the massive variety of events and opportunities that the BIPC can inspire – creating lots of ideas for the future!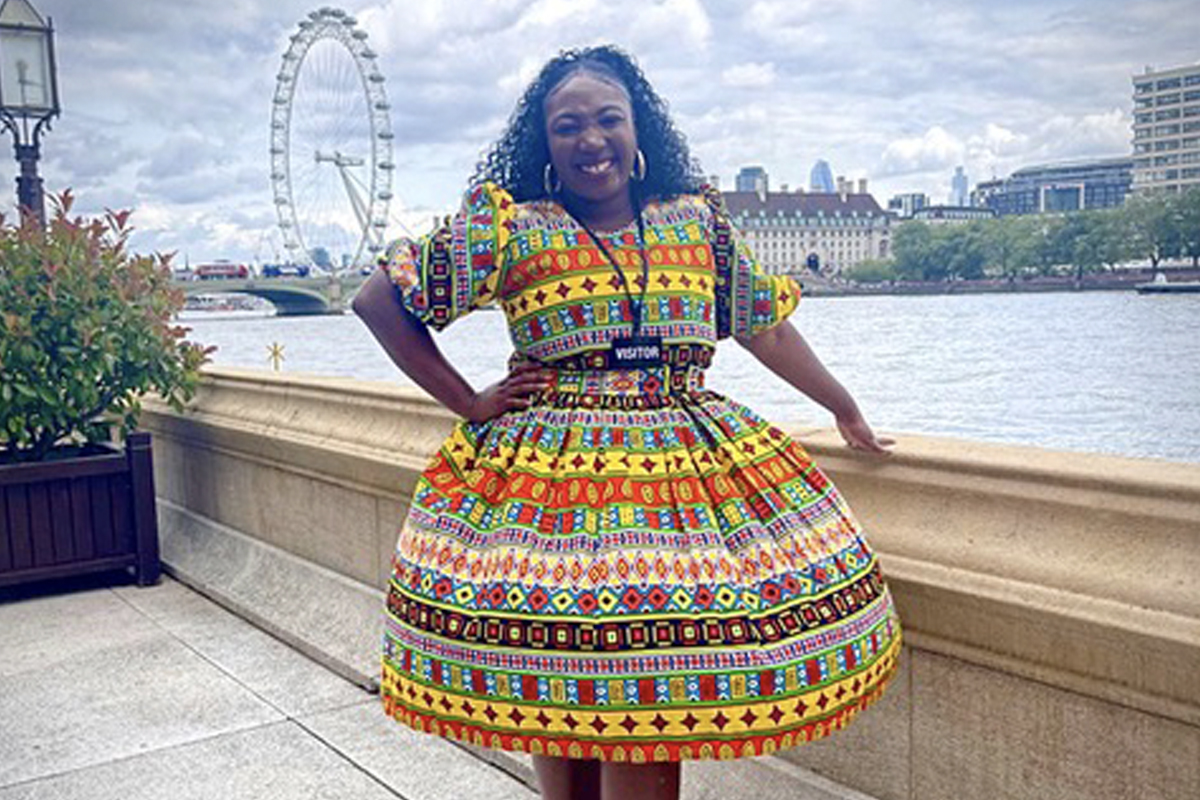 And finally, Adeola and Ronde Jane of Cultureville talked about the direct impact that the support they had received from the BIPC had had on their new business. Specialising in hand-crafted clothing and accessories featuring fantastic African wax prints and contemporary designs, Cultureville is a new female-led business based in Liverpool.
The afternoon also proved to be a great networking occasion, with guests from the BIPCs across the country and a small number of businesses who had benefited from BIPC support showing examples of their work or products.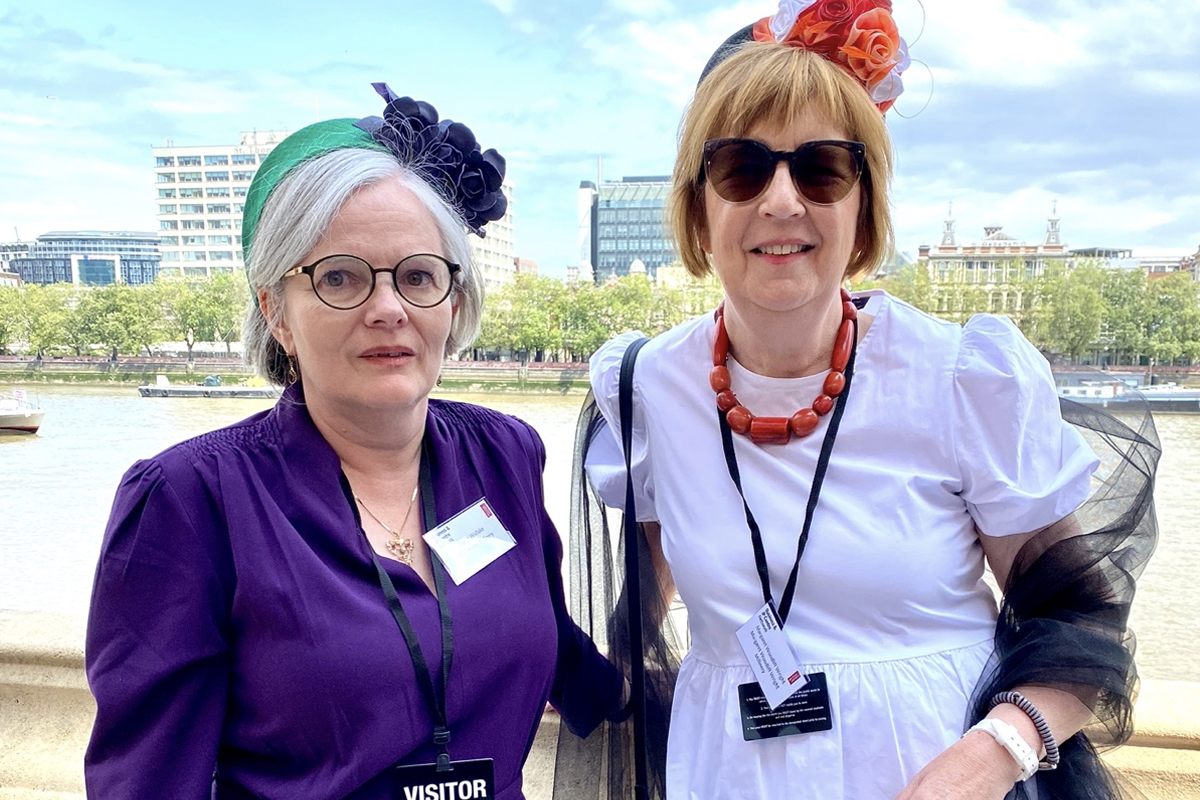 The view from the balcony at the House of Lords is stunning – so it was a natural location for a photo opportunity. Here I am wearing the piece I made especially for the event, 'Olivia' utilising a charity shop purchase – a black straw (more details here) – as its base.
As this was, in fact, my first visit to the capitol since Covid, I was also excited to be meeting another milliner, Susan Widlake. Just like me, Susan has benefitted from BIPC support. This meeting was also notable as it was our first 'in-person' meeting. Initially, we had planned to meet in March 2020, but this was cancelled due to the outbreak of the pandemic.
Sarah was also keen to show off her headpiece 'Ava' and matching black and white tartan outfit, so it was another ideal photo opportunity, referencing our support for the 'toon' and the Northumberland colours in our outfits.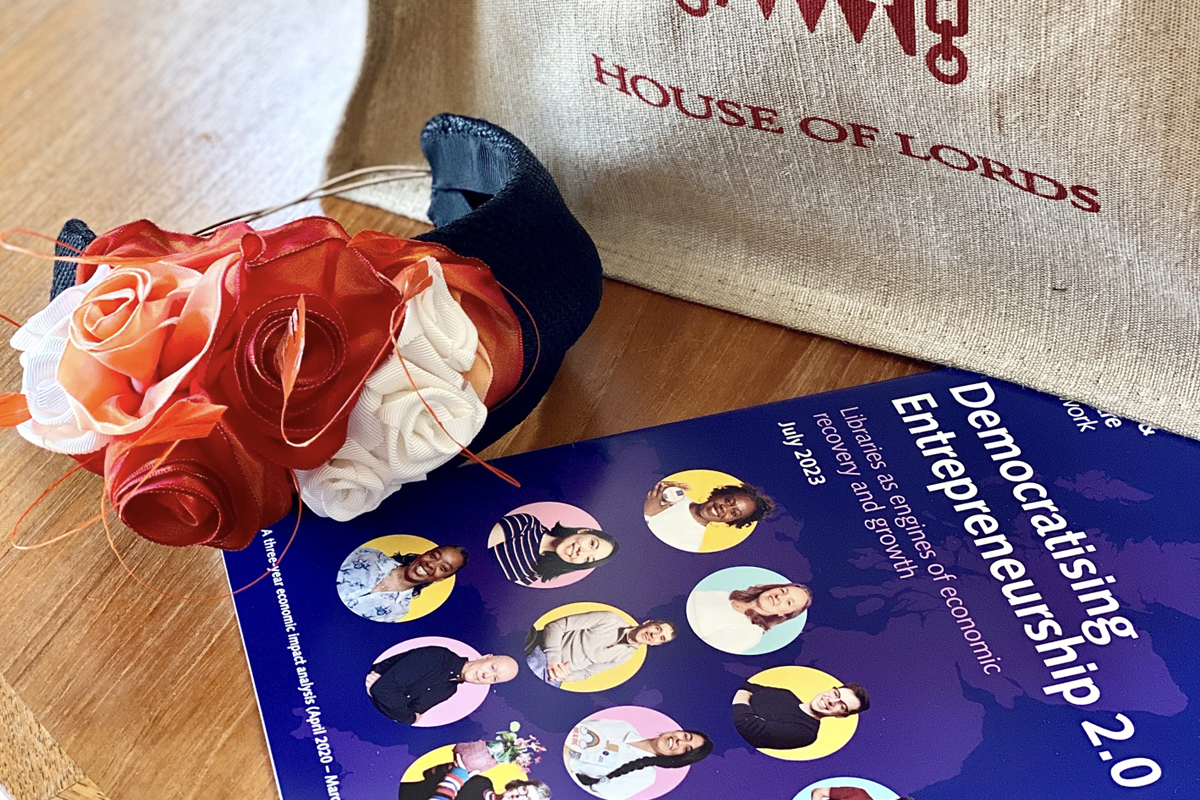 After a swift visit to the House of Lord's gift shop, our memorable day ended with a walk across Westminster Bridge to view the Houses of Parliament, allowing us to reflect on what a truly wonderful day it had been.
Thanks to the Newcastle BIPC team, especially John and Sarah, for a wonderful day and their support, as well as that of their experts, particularly Andy Ditchburn of Perro.
Perhaps they could help you too – if you are interested to learn about the fantastic variety of support that the BIPC can offer and the type of businesses they support, please read their latest blog post here.