I am delighted to have been asked to talk about my work as a couture milliner, my sources of inspiration and design methodology for the northern branch of The Art Fund_ at the Northumberland Golf Course on April 11th.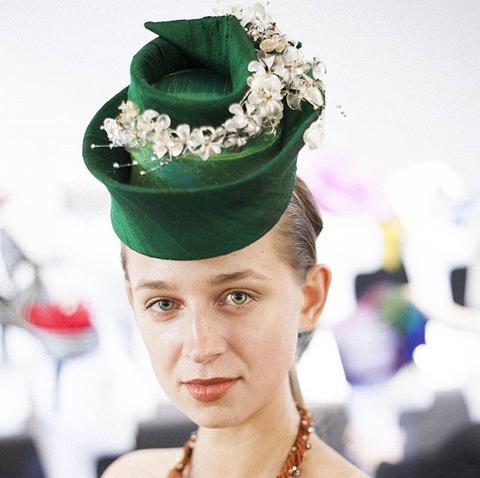 My hat illustrated talk will be part of an exciting afternoon entitled "A Royal Celebration of Hats and Flowers". After a break for tea, when my models will be wearing my hats and headpieces, the second talk will be on the mid 20th century floral designer Constance Spry.
Aged 66 in 1953 Spry was commissioned to arrange the flowers at Westminster Abbey for Queen Elizabeth II's coronation, and this started a new style of floral arrangement. Whilst art historian Jean Stokes talks through Spry's work, Sue May will be creating a typical Spry flower display.
Looks like it should be a great afternoon. There are still a limited number of tickets available priced at £35 including afternoon tea. For tickets contact www.artfund.org/northumberland. I just need to choose my hat now!
Image credits – Dmi, editor-in-chief at Humble magazine @dmitrij.co.uk, @humble_mag, Venue Pinko Official @pinkofficial, Organisers X Terrace Fashion Platform @xterrace, all masterminded by Monique Lee Hylands-White @mlmhats