It was Ready, Steady, Go in North Northumberland with a Classic Car Show and Craft Market held at the idyllic Etal Showground on a sunny and breezy day in mid-August.
Etal Showground is located deep in rural North Northumberland. It is within the Ford & Etal estate, opposite the cricket ground. Both Ford and Etal are modern, working, vibrant 'model' villages in the best sense of the word, and this event was staged and organised by the expert team from the Ford & Etal Visitor Services.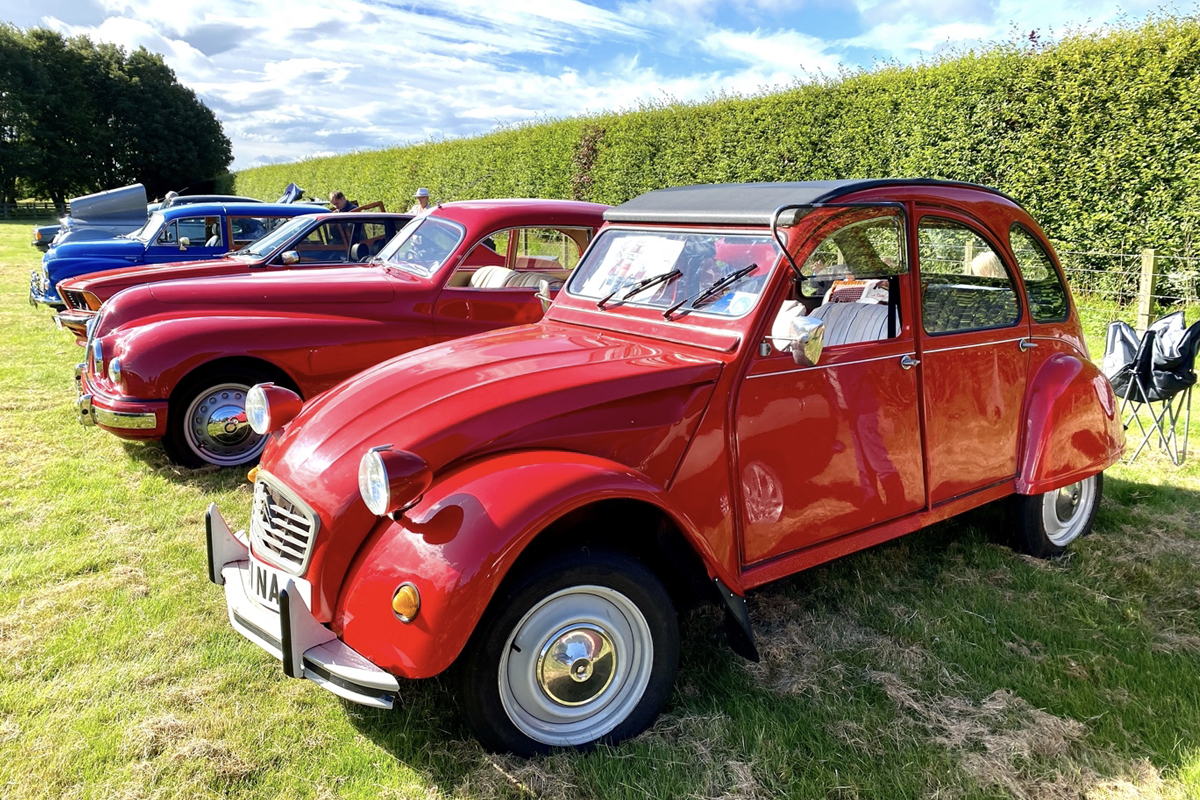 On arriving at the showground as a visitor for the afternoon, you were met with a fantastic assortment of classic cars, too numerous to mention, who had travelled from across the North East, to attend the event organised by the North of England Classic & Pre-War Automobiles, the NECPWA.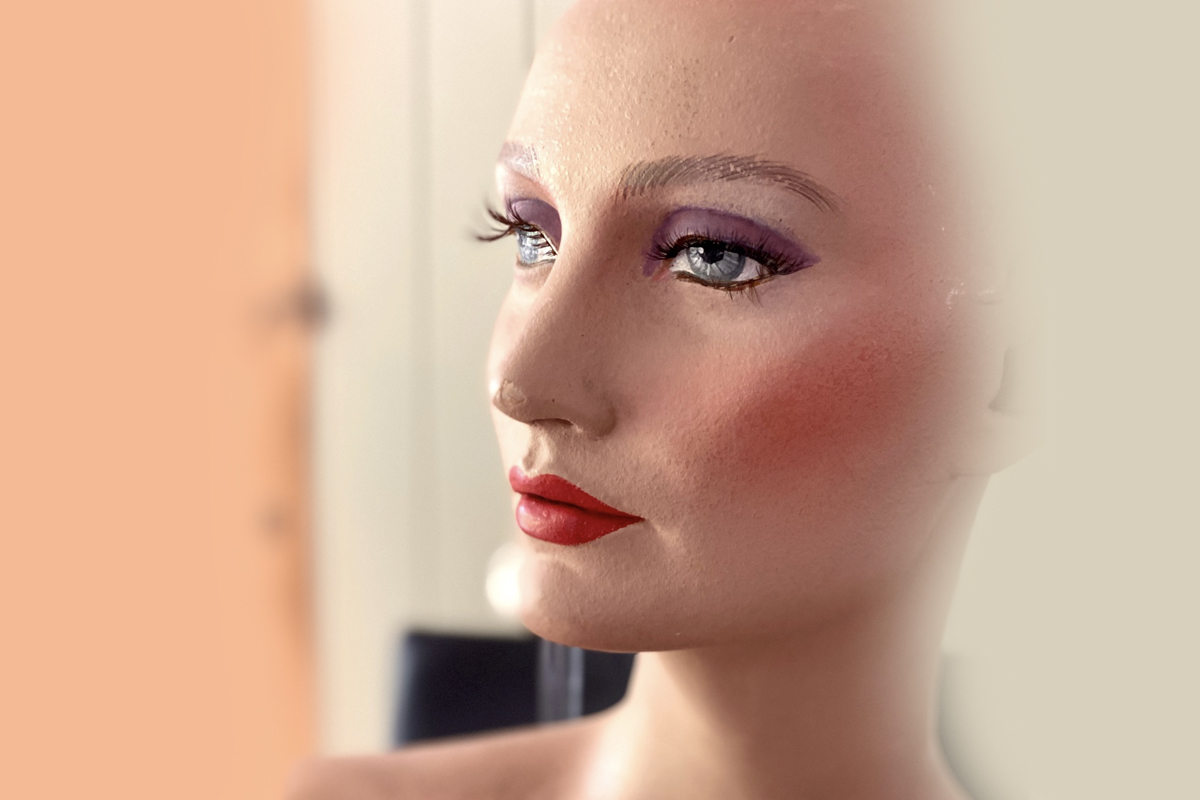 When preparing my millinery selection for the show, and given the vintage of some of the cars to be on show, I thought I would get my classic vintage model Lady Penelope ready for her outing to the classic car rally at the Etal Showground. This necessitated upgrading Lady P's rather dodgy false eyelashes and picking out an appropriate selection of millinery to take to the summer show.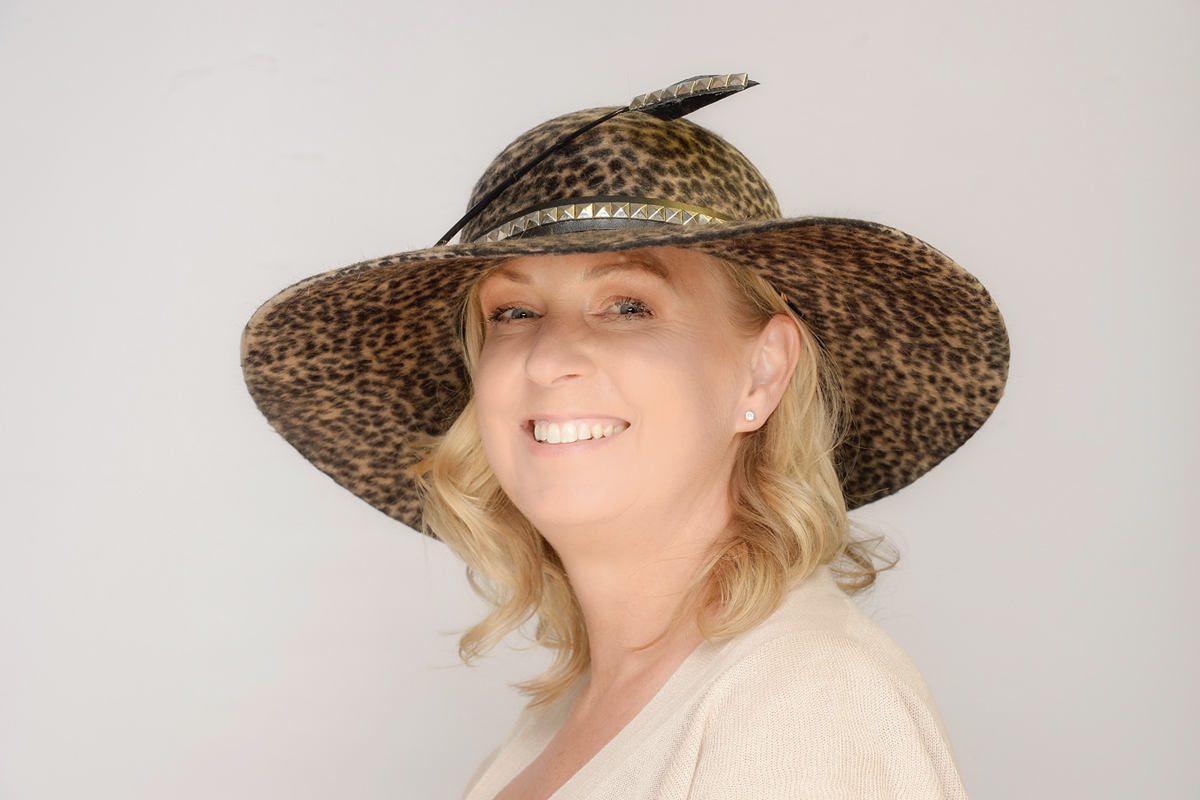 For the day, Lady P tried to wear Greta – a beautiful soft fur felt style hat finished with a quill, a studied leather headband, and a Northumberland Tartan poncho. Still, the gusty weather was against her, so here's an image of Greta modelled by Glenise Burrell and photographed by Phil Punton from my online store.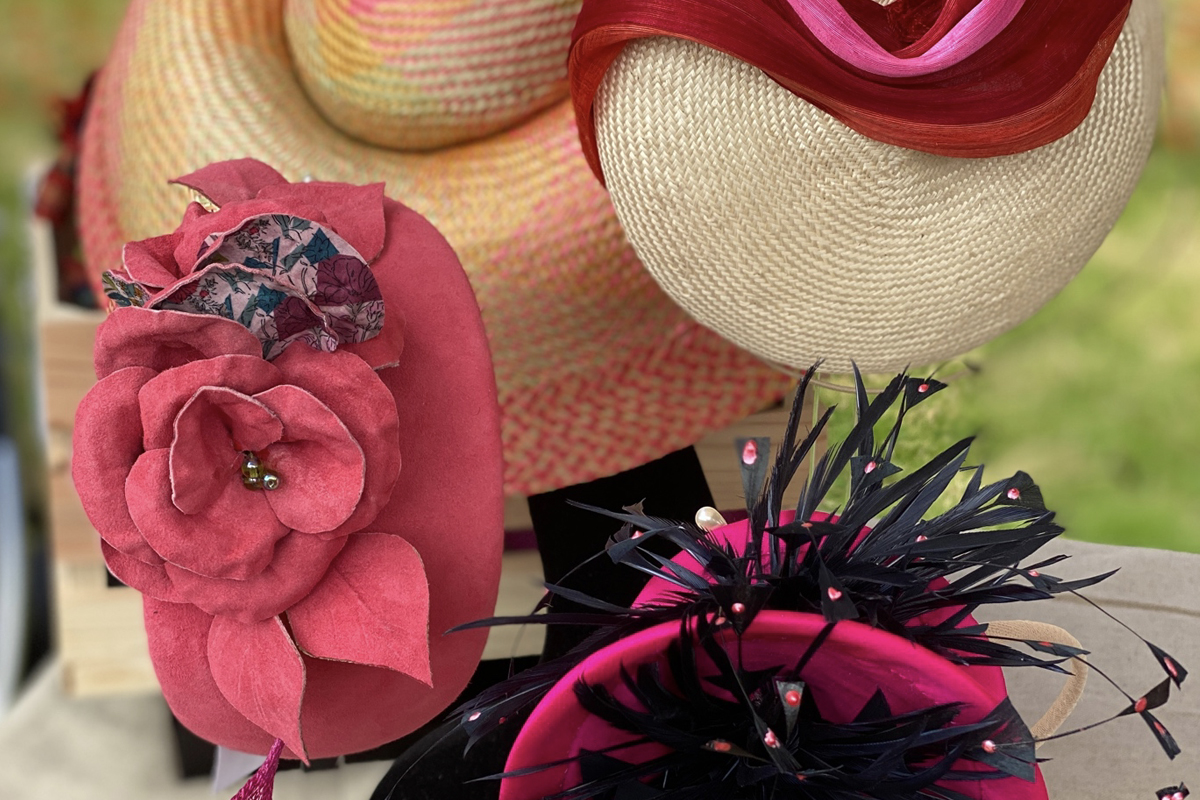 I took an assortment of contemporary millinery to suit a wide price range, including some fascinator-style headpieces – with prices from £50 upwards.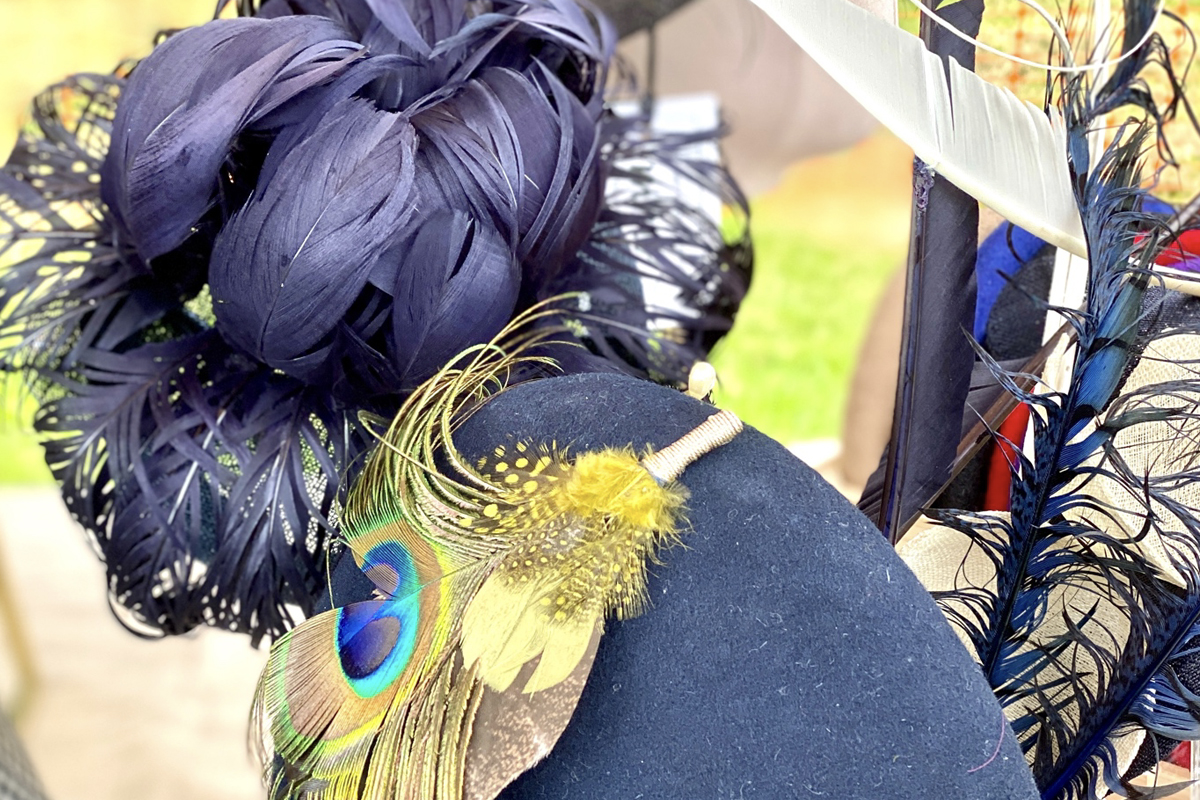 Silk abaca, both for headbands and headpieces, was popular on the day. I am delighted to know that one of my headpieces will soon be literally winging its way to Majorca for a sunny beach-style wedding.
As this is rather a car-themed post, I must mention Amy Cook of Northumberland Coffee, a trained barista who has fitted out her trendy Landrover Defender 'Bebba', as an impressive contemporary mobile coffee shop.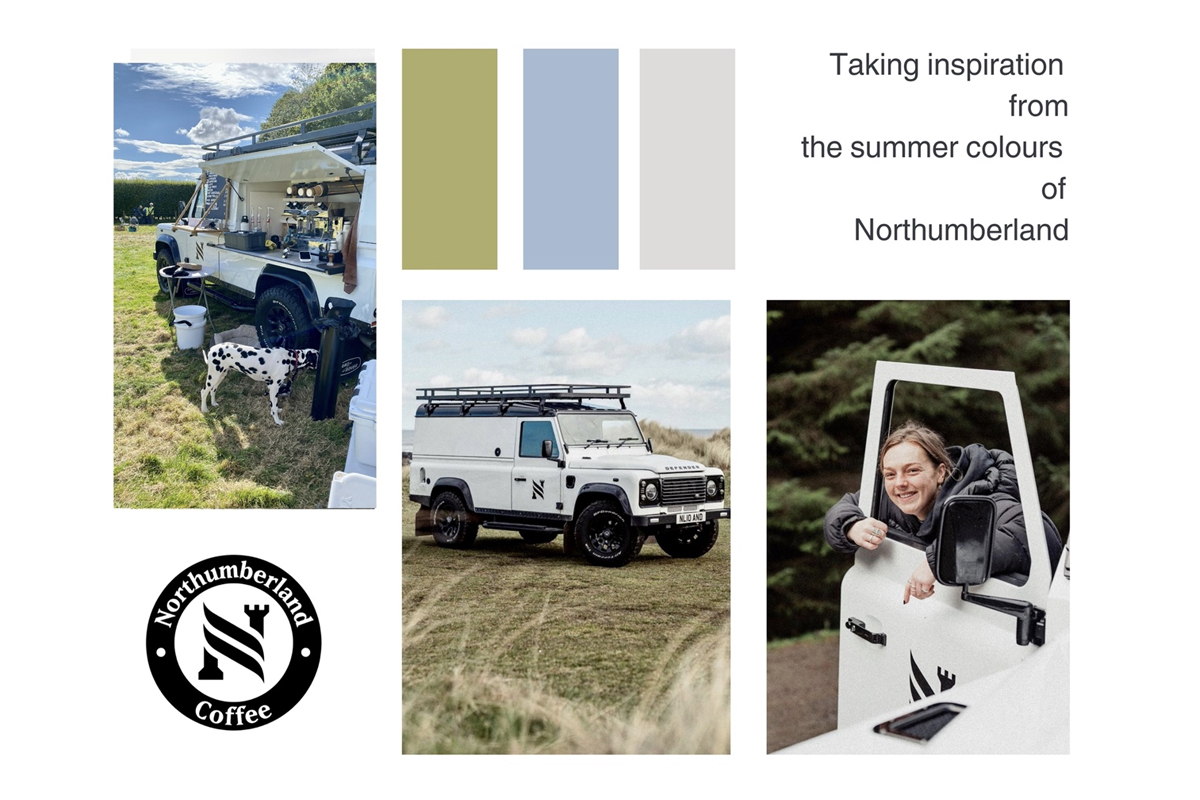 Amy, who grinds and roasts her own coffee blend, kept the stall holders and visitors alike well fuelled with tea, coffee and cakes throughout the day. 'Bebba' named for Bebbanberg, the Anglo-Saxon Queen of Bamburgh, is a self-contained mobile coffee vehicle that can be booked for catering across the county and for many of the events Amy's dalmatian, Nola – who's a real star too – comes too.
As it's always interesting to look at sources of visual inspiration, and as Amy has chosen a striking black & white logo and theme for her Northumberland business (just like me, in fact), I thought it would be fun to make a collage of images and analyse the dominant colours, which just happened to feature in my millinery section for the day too.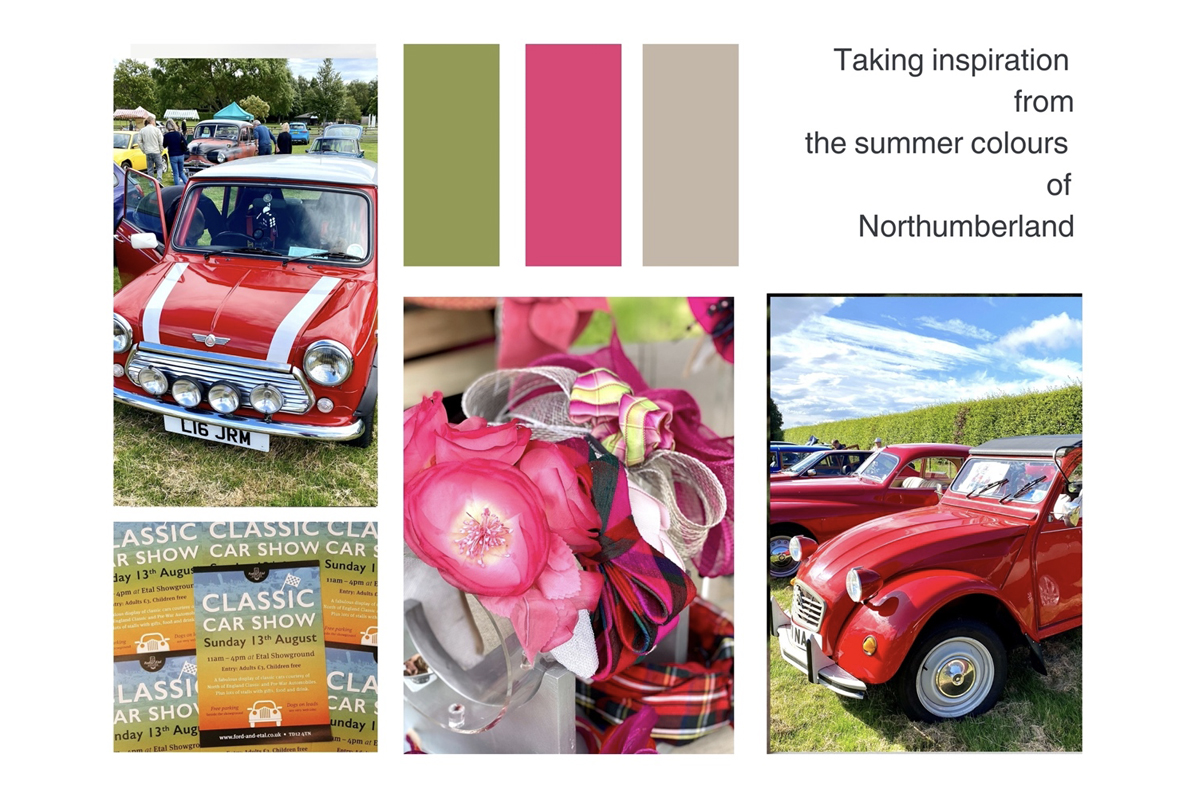 So in between chatting to customers about the latest millinery trends (seen here in a second collage also with a car theme) and workshop topics, it was great to renew my craft show friendships with Love Dhala, Fiona Willoughby, Lizzie McCorquodale and Camilla Bailey, who are all creatives based in the area, over a cup or two of Amy's delicious coffee.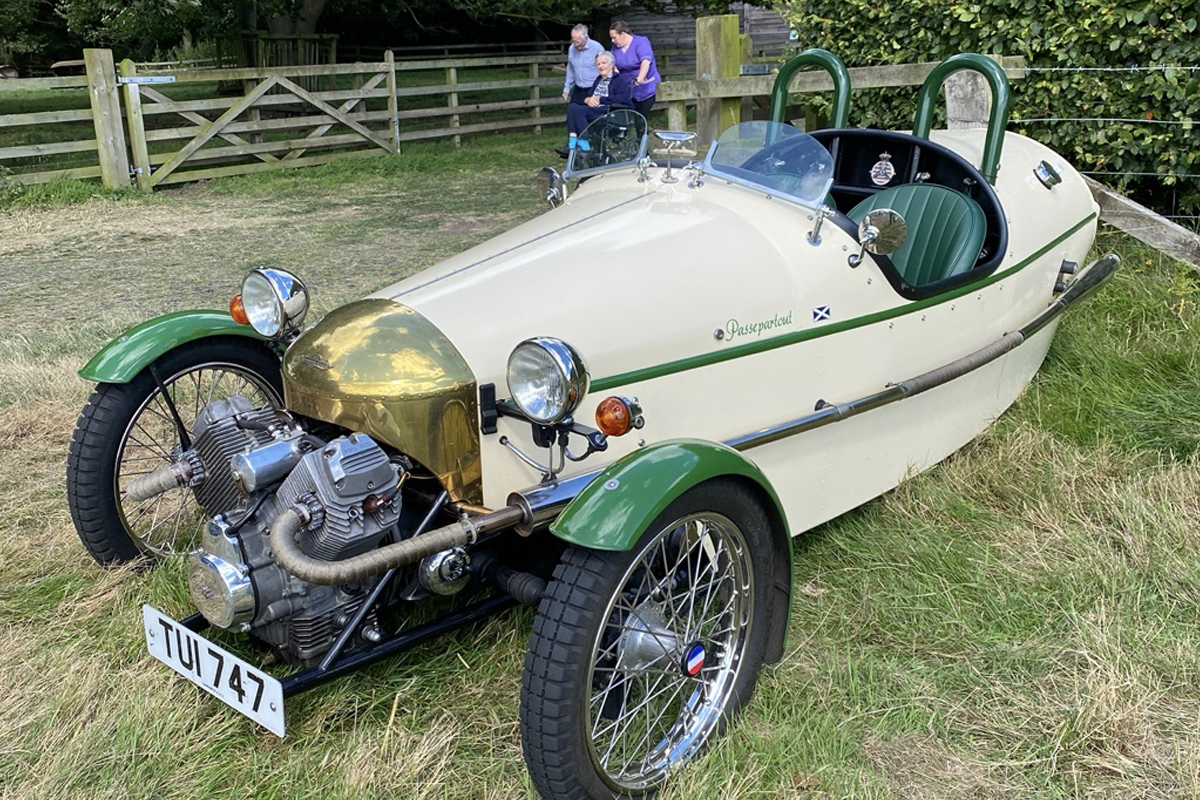 Finally, to round off this car-themed post, on my way back to retrieve my car to pack it up at the end of a wonderful day, I had to stop at this little beauty. A three-wheel Pemberton V-Sport. For those of you who, like me, are curious to find out more about this beautiful car, here's a quick resume from Wikipedia:
"The Pembleton V-Sport is a vintage-styled 3-wheeler cycle car unlike any other you will find on the road. With an unparalleled weight of just 298 kg and an incredibly smooth and adjustable ride, paired with modern engineering and technology, results in a true vintage feel without any reliability worries. The Pemberton also has a polished, handcrafted aluminium body and bespoke paint options too"
Thanks to Jane Musgrave & Shannon Denson of the Ford and Etal Estates Events team for a well-organised and memorable show.