Studio news – Exclusive designs showcased! The Northumberland Milliner exclusive designs are showcased in the press! Gosh, what a lovely surprise it was this week to have two of my couture headband pieces showcased by the  @hatblockmaker Owen and Catherine Morse-Brown.
Guy and Catherine make hat blocks. Hat block making is an ancient craft using traditional woodcarving skills. But what is a hat block I hear you asking? Well, think shoe lathes for hats. Hat blocks are an essential piece of equipment for hatters and milliners. Most handmade hats start with a shape or base made on a hat block unless you are creating a free form shape. Fabric for your hat or headpiece is cut, steamed then stretched on the bias across the hat block, and pinned into place. Then the millinery magic happens – when dry the fabric it will have taken on the shape of the block.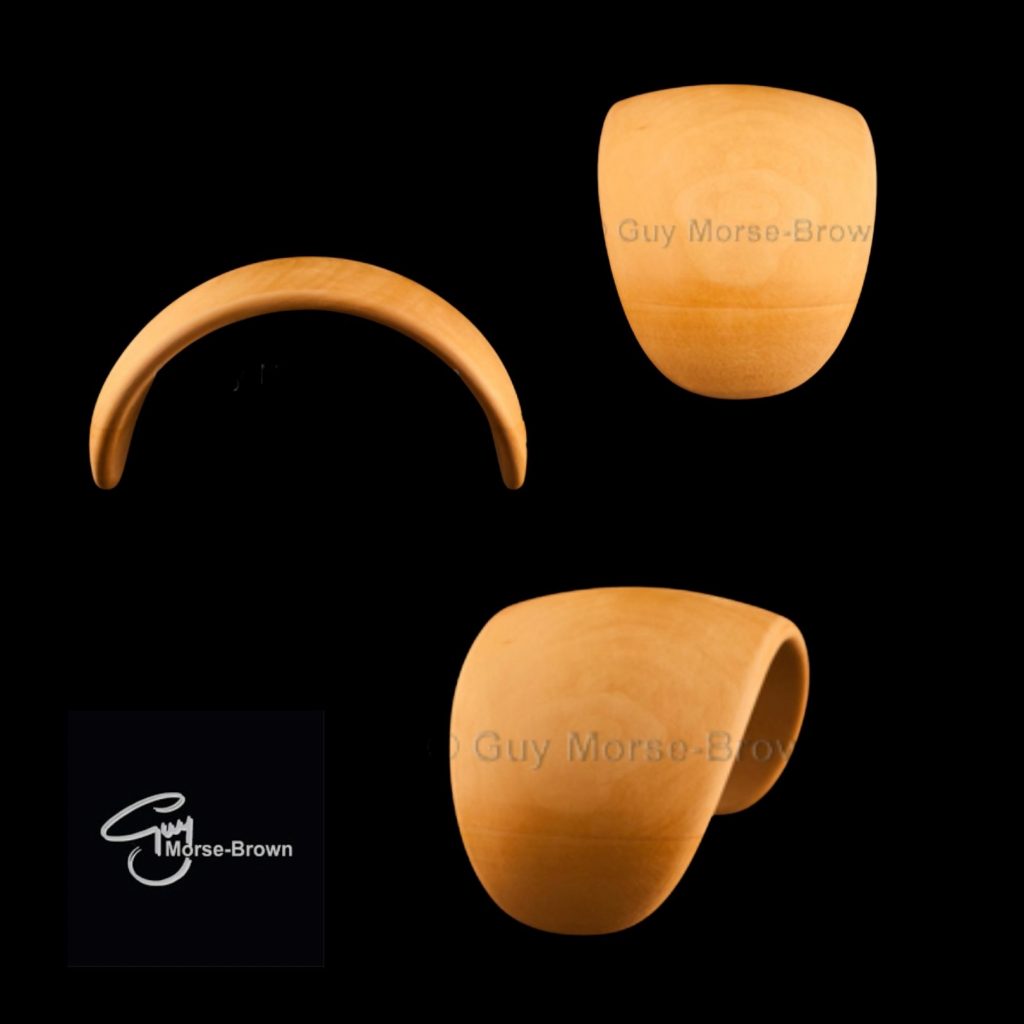 For this particular design, I used the Guy Morse Brown bandeau hat block pictured, which is slightly domed on the top. This allows you to "block" a three-dimensional shape. The underside can be hollow and lined, as seen in the raspberry suede headpiece. This close up shows the underside of the petals with their backing of Liberty Tana Lawn, which I also used for the lining.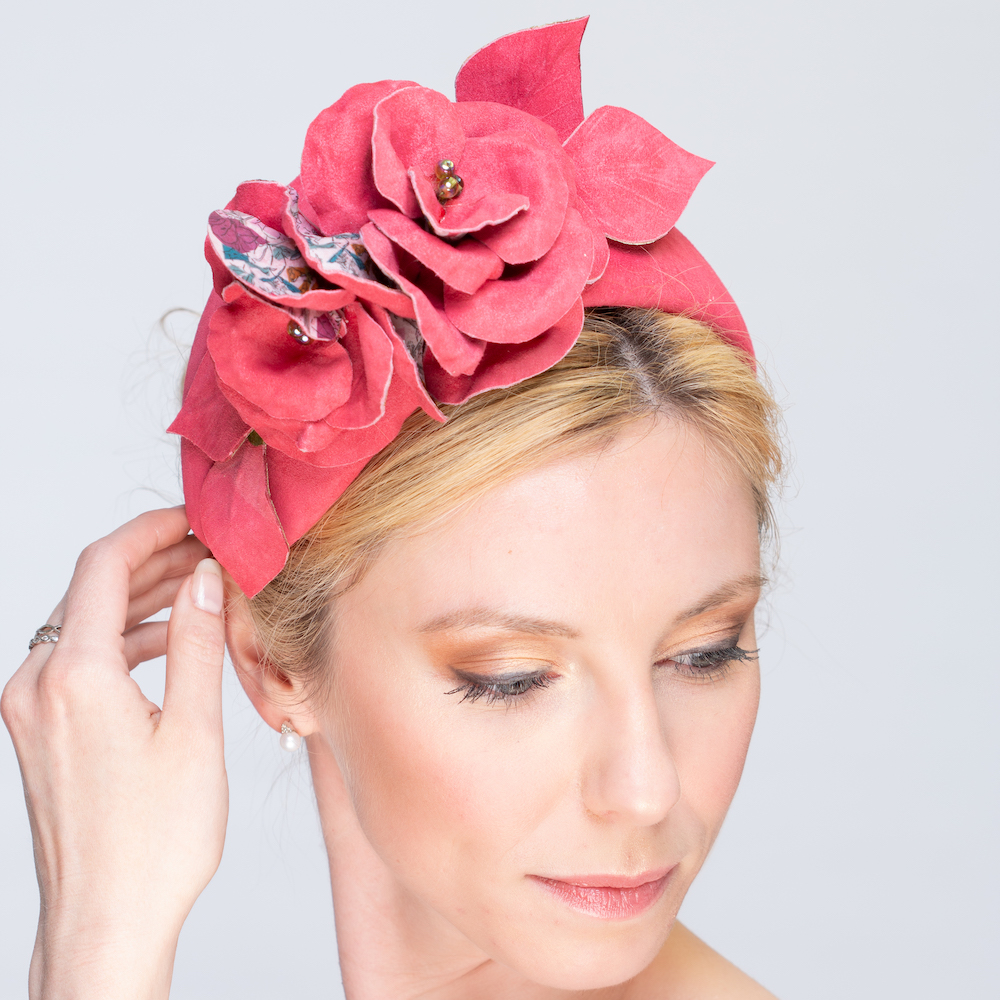 Alternatively, like the bridal piece pictured, the bandeau can be completely enclosed, this one has a separately blocked headband attached to the underside.
A birdcage view is an option for both designs. The attachment for the bandeau headband is millinery hat elastic, to match your hair colour. Both pieces can be ordered in alternative colours, fabrics and trims.
Please follow the links for more details and get in touch via the contact form for more information.