The One Hundred Years Collection,
which is now on show at the new Making Headway selling exhibition at The Museum of Hatting, Stockport,
has now been featured in the latest edition of Hatalk.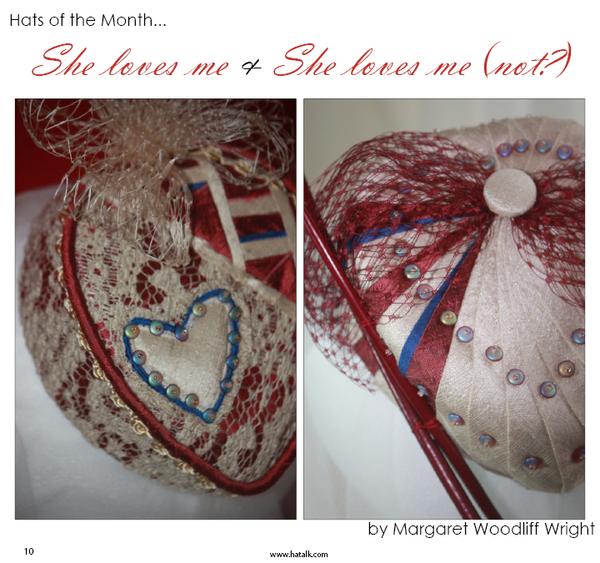 The magazine profiled two of the from the collection "She loves me" & "She loves me (not?)", inspired by the beautiful Sweetheart Pincushions held at Stockport. I was delighted to learn that this pair of headpieces had been chosen at the Hatalk "The Hats of the Month" for January 2015.