This was my first experience of a transatlantic zoom class, and it was lovely how welcome the patrons of The Saint Georges Society New York, made me feel. With different Covid rules over in NY and a full class, many of the participants had taken the opportunity to get together with friends, so there were millinery parties going on all over NY City that evening. The atmosphere was great!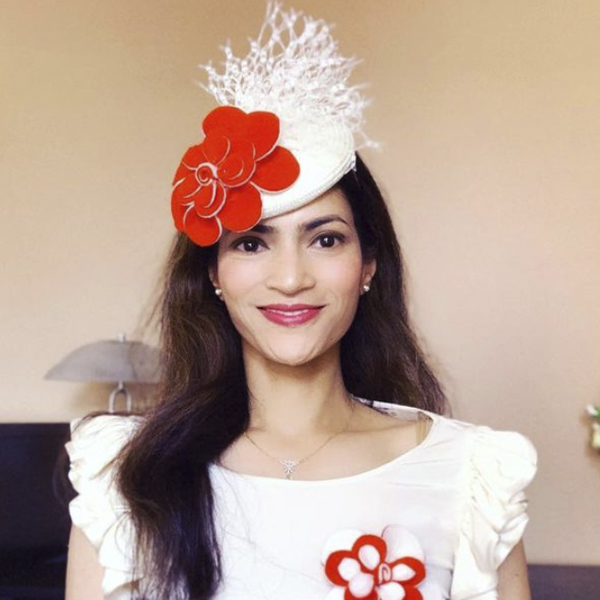 I was really overwhelmed by the level of interest and chattered through the evening – we started at 6 pm NY time, which of course is 11 pm UK time. All the class members had looked through their kit and done their class preparation and had their home equipment ready, so after a couple of hours of cutting, glueing, threading and wrapping, my millinery newbies had all successfully made their Roses are Red headpieces and could be seen proudly wearing them!
Here's a couple of reviews:
Rita said – Margaret is simply incredible! I attended her "Roses are Red" Masterclass arranged through the St. George's Society of NY, with zero millinery experience and outdated craft skills, and thoroughly enjoyed the experience and finished product! I didn't even have all the correct equipment to hand, so really appreciated Margaret's patience, good humour and creativity to make sure I could still keep up. The class is challenging, thoroughly enjoyable, and there is no better feeling than seeing the finished product come to blossom! I got so involved in the class, that other than the hat, I also made a contrasting brooch with the leftover material! I highly recommend this class to anyone – thank you again, Margaret!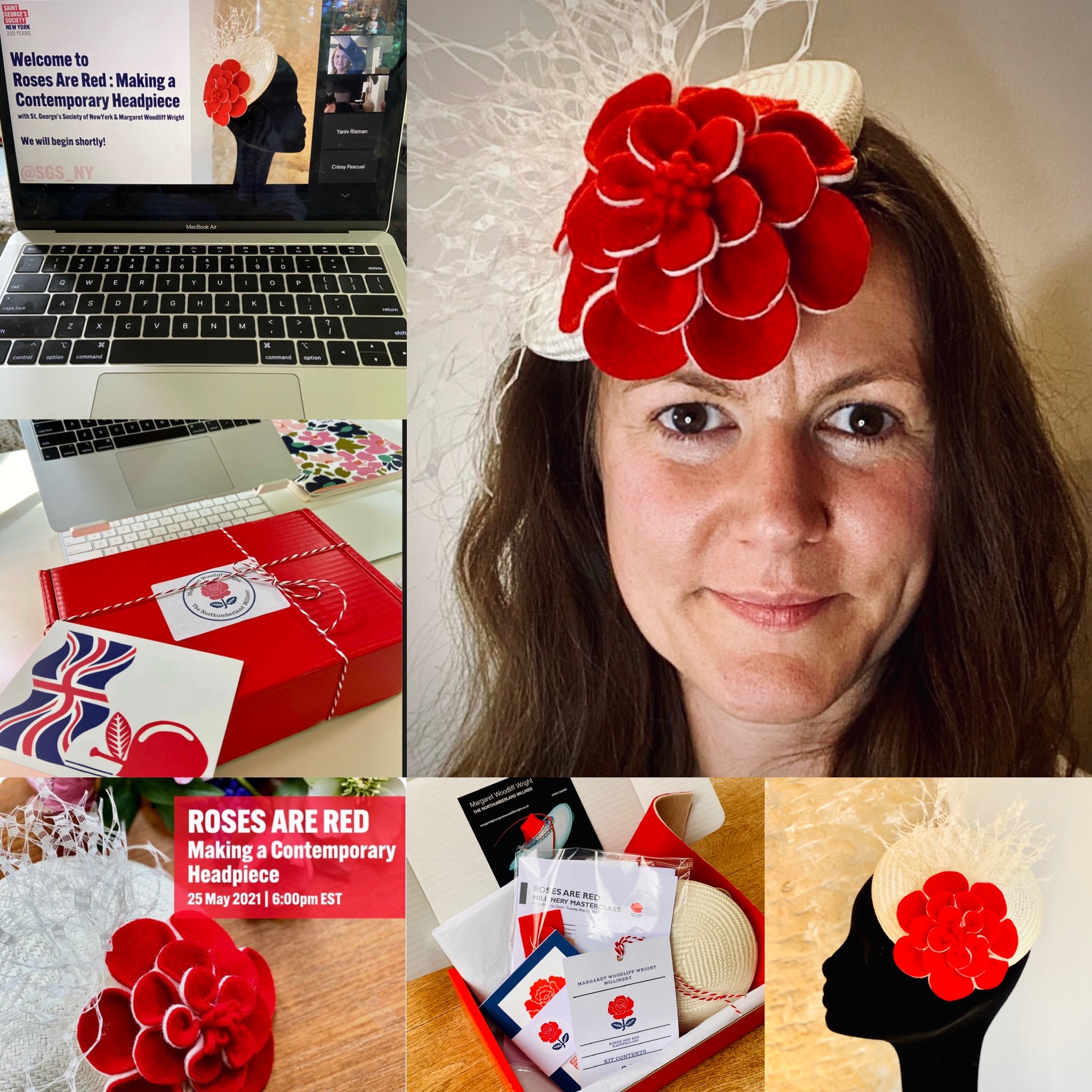 Jenna said – This week I attended the most joyful and novel zoom networking event thanks to Clare Risman and the St George Society New York #sgsny, and I highly recommend it. I had no previous experience and in just a couple of hours, guided by the talented couture milliner Margaret Woodliff we created a beautiful headpiece, that will bring me joy for years to come, and most importantly, I had a blast doing it. Thank you for organising this evening of delightful conversation and crafting that will bring joy to me for years to come. 👏👏👏
Please get in touch if you need any more information, details of upcoming workshops can be found on the millinery workshop page and can also be booked via CraftCourses.com.