In the ephemeral days of Social Media that we all live in now, it is difficult to keep a handle on the coverage that your work receives. So because of this, I thought I would just do a short blog post with a summary to include some of the terrestrial and non-terrestrial features and articles I have been lucky enough to notice my work being featured in recently!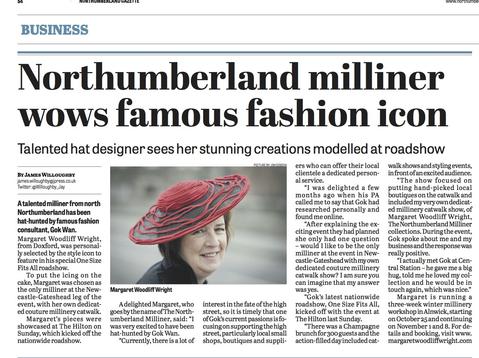 Just a taster of some of some of the editorial coverage I have received in the last few months, including my involvement on the catwalk with Gok Wan this autumn. What an honour!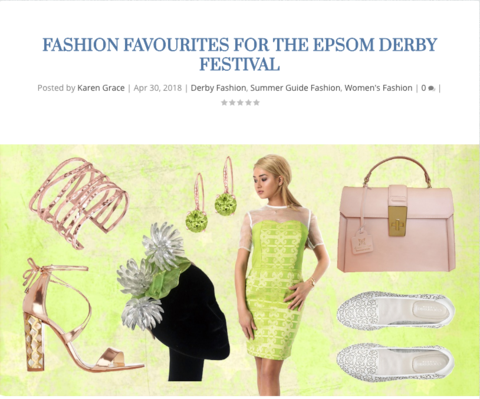 I was delighted to work with Karen Grace of Racing Fashion Magazine, who selected a couple of my pieces to promote for this summer's fashion racing features and here's a double page spread in May's edition of Living North, which featured my millinery career to date.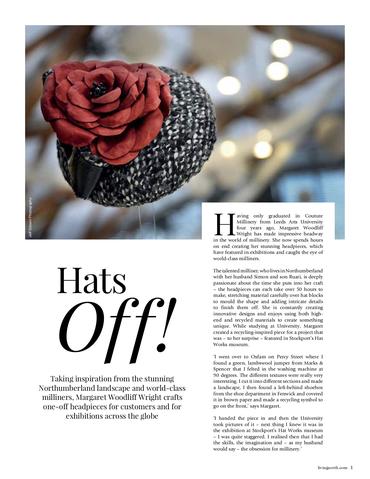 And to mark London Hat Week Sept 2017, this piece was from October's Accents Magazine.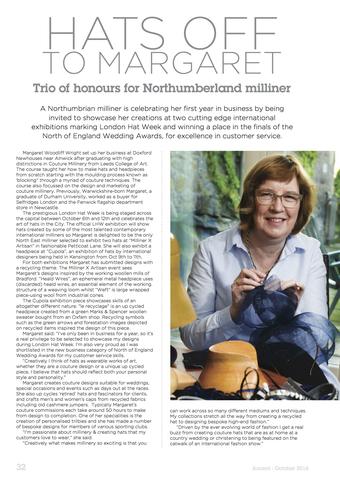 For the 2017 LHW XTerrace MillinerXArtisan exhibition in which two of my pieces were featured, I was delighted to learn that three of my exhibition pieces (all recycled and up-cycled pieces) were selected to exhibited at two international exhibitions – and particularly that 'Heald Wires' was in the top 30 of 130 to be exhibited, out of the 250 international entries for the exhibition! I was so delighted I couldn't wait to make another hat!! This time it was a piece made especially to wear to The MillinerXArtisan Exhibition the opening night party – Heald Wires Cocktail, pictured nestling on Simon's grandfather's top hat box!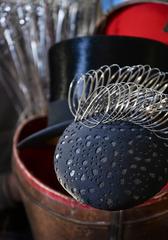 In April 2017 The Bite an online lifestyle magazine published this review of my work in issue 18 of the magazine