It feels almost as if the whole world has been on pause since the momentous announcement on Thursday, 8th September, of the passing of HM The Queen. She was an icon to many in the UK and worldwide, with her steadfast calm, wisdom and seemingly ever-enduring persona. She will be sorely missed at many levels and in communities at home and abroad.
Watching the 'queue' file silently past her coffin as she lay in state at Westminster Hall and the state funeral with all its pomp and circumstance was a spelling binding almost hypnotic experience. We seem to have become glued to our TV screens as many wept silently for the passing of a woman who has been a constant presence in our adult lives.
The Queen only visited Rugby, Warwickshire, the home of Tom Brown and the origin of Rugby Football, once during her long reign. As a small child, at a school party, I attended the opening of a pair of memorial gates at Rugby School by her majesty and HRH Prince Philip. Though the school party had a reserved spot at the front, we didn't get a good view of the Royal couple.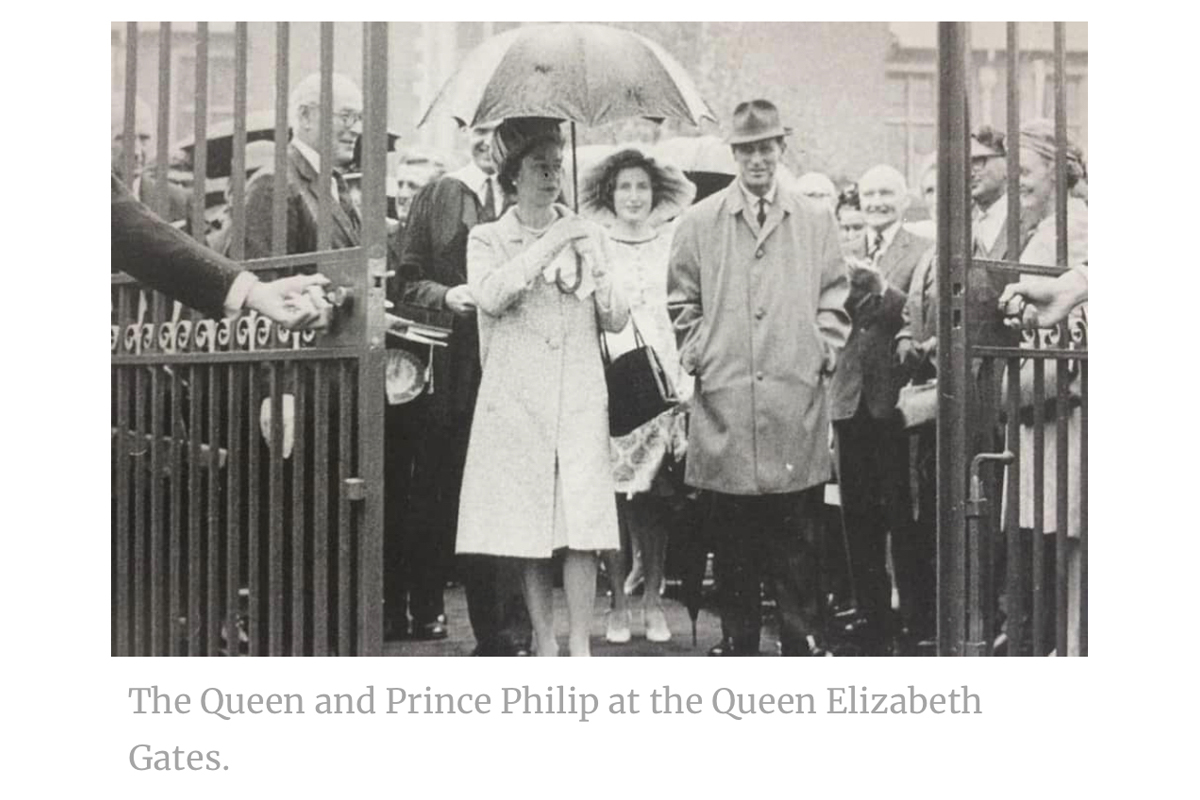 I now have no recollection of it being a rainy day. I think I now know why this is, for you can only imagine our delight as we walked home when her Rolls Royce, taking her back to Rugby station to return to the royal train, made its way slowly along the road behind us. As we reached a corner, it slowed even more, and the Queen beamed as she and Prince Philip waved at us. It seems impossible these days to consider that her car appeared utterly unaccompanied.
Though it was only a moment, time seemed to stand still. It was an experience to treasure as we two small children stood with our mother waving madly at the Queen and Prince Philip as her car drove slowly around the corner. In fact, is it my imagination, or did it slow down even more so we could wave more?! Here's a school snap of my brother Rob and me, taken around the same time – and as you can see before I began a dentistry course with the renowned rugby dentist Mr Young!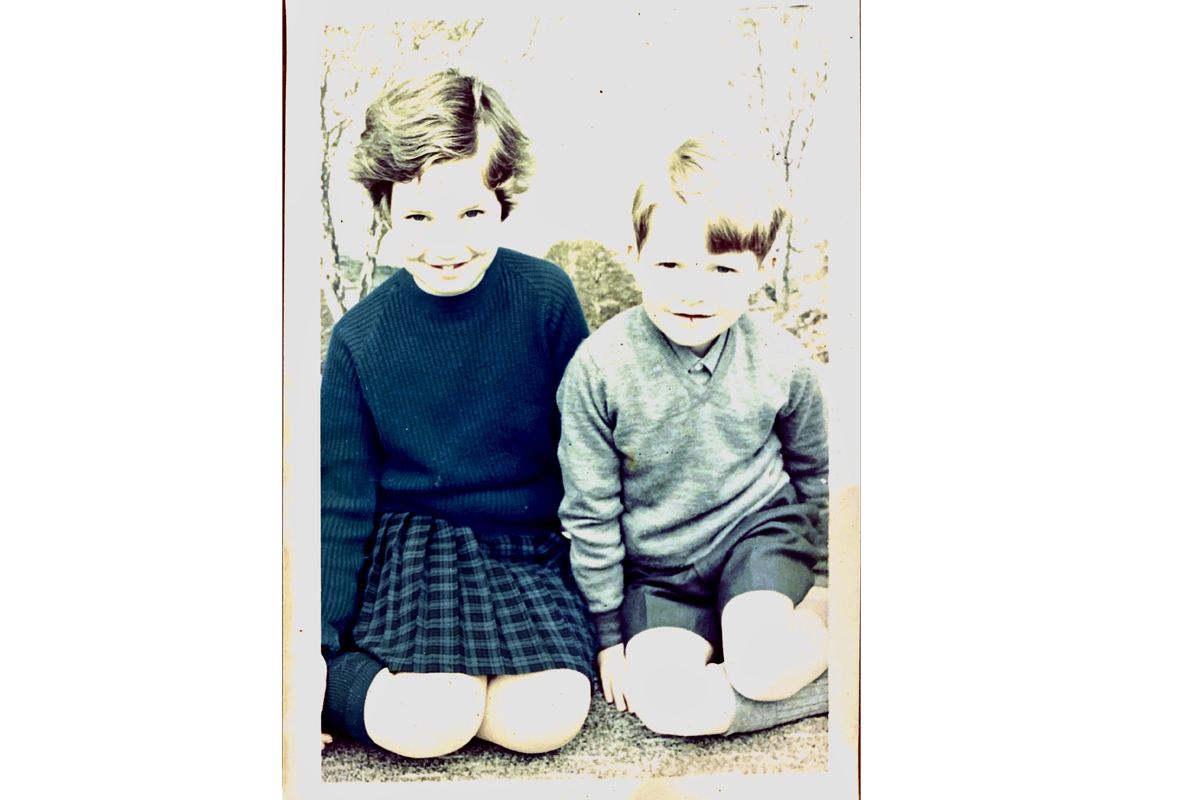 Coming back up to date, in February, before the announcement of her new role had been made, Lucy Winskell, then Pro Vice Chancellor of Northumbria University, got in touch for a consultation for her official Lord Lieutenant of Tyne & Wear hat. So whilst we could not make a trip to London over the past ten days, it was reassuring to know that in some small part, I have been represented in the entire process both at the Proclamation and at the state funeral itself.
Over a series of consultations, Lucy and I designed a hat for her Lord Lieutenant duties, which also took account of her petite stature. Early in the Spring, I made a peach bloom fur felt hat with an upturned brim, sloping crown, and wide peach bloom hat band trimmed with velvet bias. And finally, of course, it featured a maroon silk couture lining.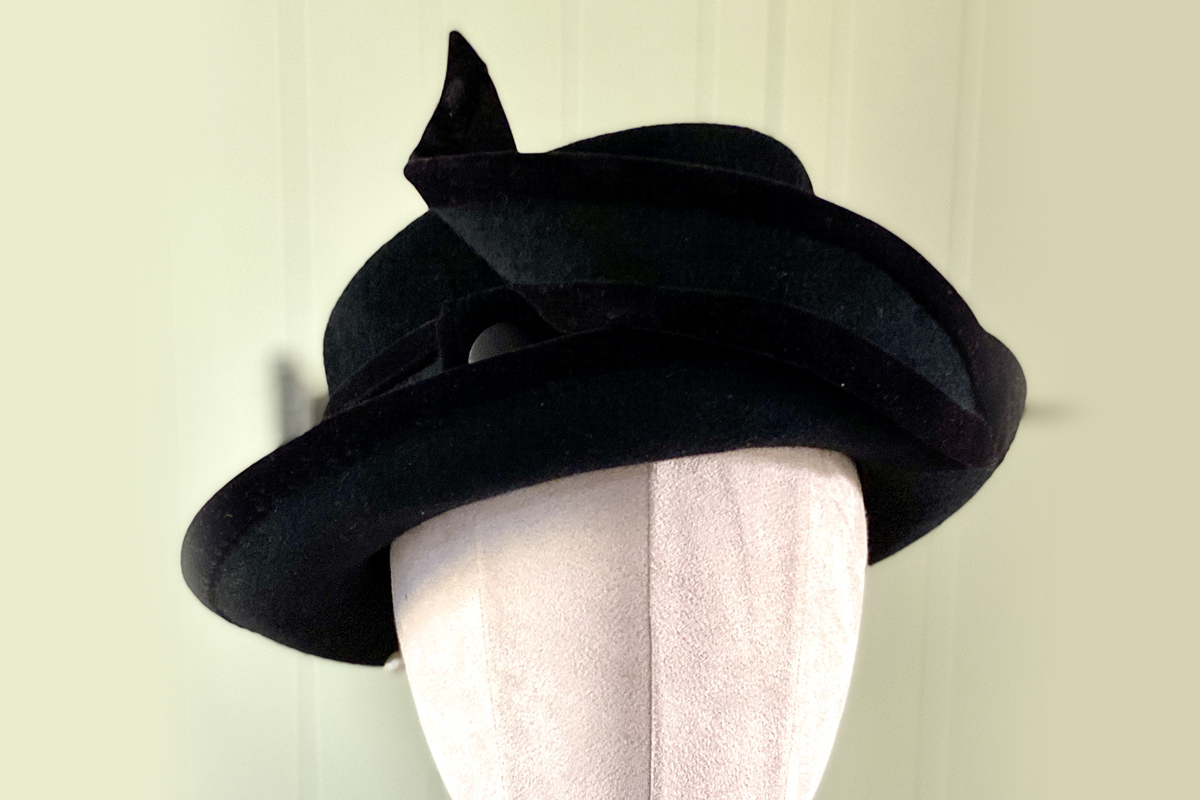 After Lucy took up her new role, she wore her hat on various official occasions over the summer. She was pleased to have it ready for her appearance on the dais at the Proclamation of King Charles III. Lucy is pictured here on the right in front of the Law Courts on the Quayside Newcastle on Saturday, 10th September.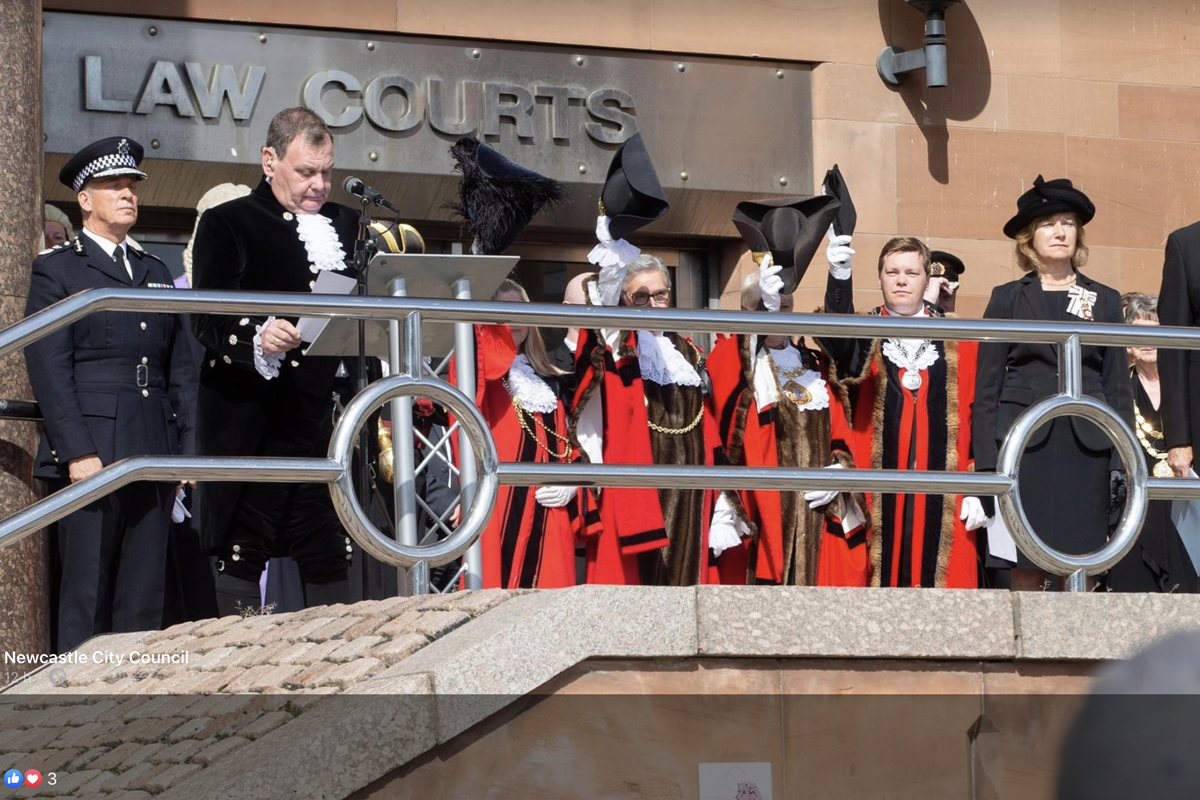 At the weekend, Lucy set off for the capital and, after a very early start to ensure she was in her seat on time, sent me this image taken on her way to Westminster Abbey, which you can see in the background.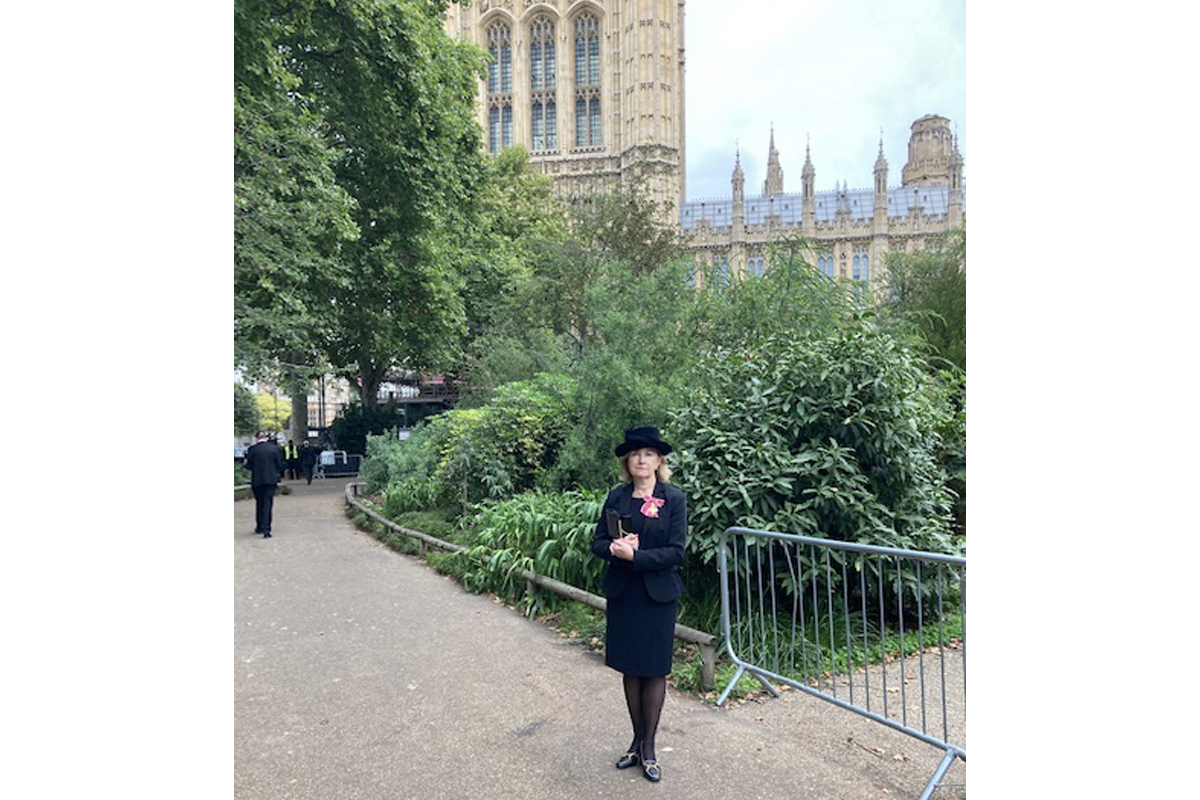 I am delighted that a tangible hand-crafted couture item made in Northumberland has represented our North East region at such a momentous occasion.
I'm also looking forward to revealing details of the other commissions that Lucy has given me for her new role. But more of these in another Studio News post. In the meantime, we must savour the memory of the most spectacular funeral service probably ever seen in recognition of a lifetime of service and commitment by the remarkable woman who was our queen for seventy memorable years.