Once upon a time, a hat was an essential part of a lady's outfit. Nowadays, decorative hats and headpieces tend to be adornments reserved for special occasions. So, what is it like to be a milliner in the modern era? Margaret Woodliff Wright, The Northumberland Milliner, answers all our millinery questions in this exclusive interview.
What made you want to be a milliner?
Millinery is a traditional term used to describe both women's hats and the craft of making hats to the client's specific design requirements.
During my retail buying career at Fenwick of Newcastle, I had a chance encounter with the craft of hat-making that entranced me. I was eager to learn more, so, in 2011, I enrolled at Leeds Arts University on a two-year haute couture millinery course, graduating with high distinctions in 2013.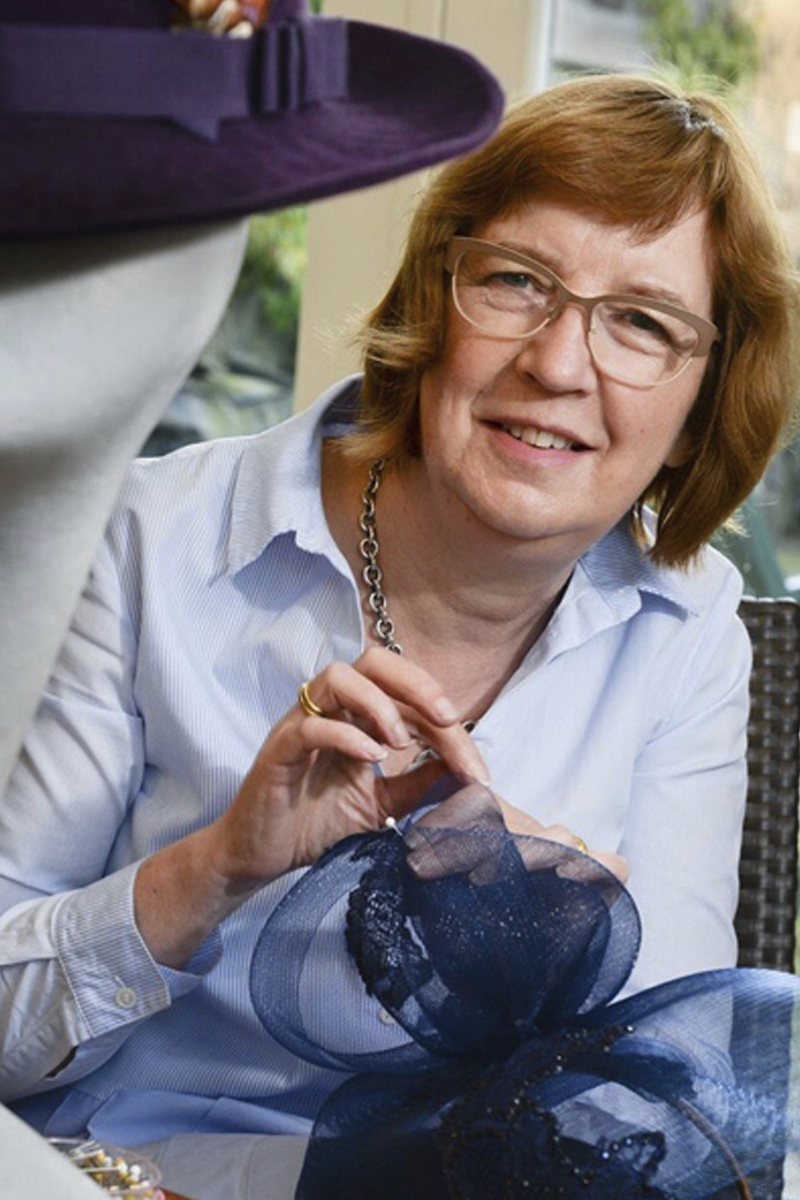 What do you love most about your job?
I adore the sheer creativity of my role. I really enjoy making a unique piece of wearable art and find communicating my enthusiasm for millinery to my clients incredibly rewarding. Millinery is an endangered craft and its multi-disciplinary nature fascinates me. It encompasses the skills of dressmaking, feather and flower making, beadwork, jewellery making, photography and block-making – the list is endless!
I love helping people who feel that hats don't suit them and converting them into happy clients complete with their own bespoke hat or headpiece. I also enjoy introducing others to millinery through teaching.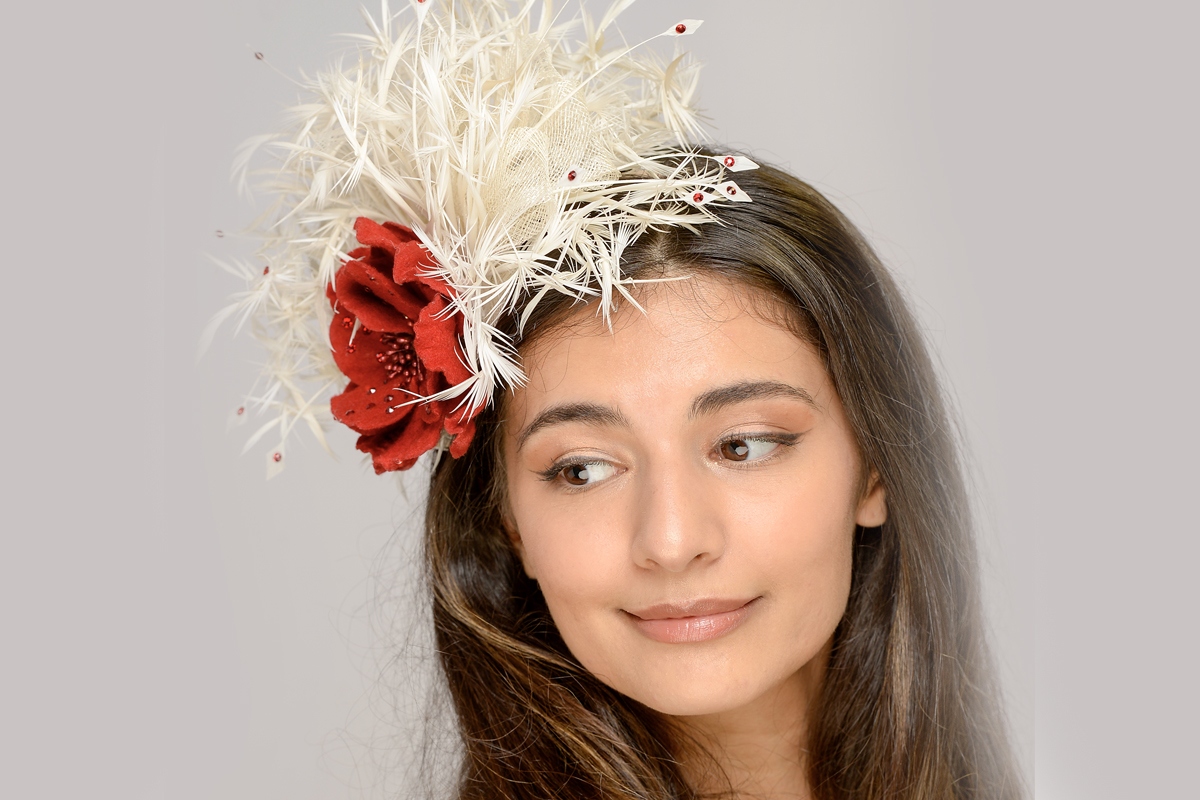 On one memorable occasion, a client showed me two very similar trilby hats that she said were the only styles that suited her. By listening to her expectations and introducing her to a selection of styles, her confidence grew, and, with her input, I created a custom piece. She wore the commission, a parisisial saucer-style hat with a contrasting suede handmade trim, to a wedding a few months later.
What challenges have you faced in your career?
Leaving the supportive environment of university and finding myself working alone was tough. However, I have gradually learned to develop my business.
For example, in 2016, I rebranded with the tagline, The Northumberland Milliner. My studio is in Newcastle, and I live near Alnwick, so it made sense to open my business up to more of the North East. The rebrand came after creating pieces directly referencing Northumberland and Alnwick Garden. Fortunately, I have also had support from Business Northumberland and Perro Designs.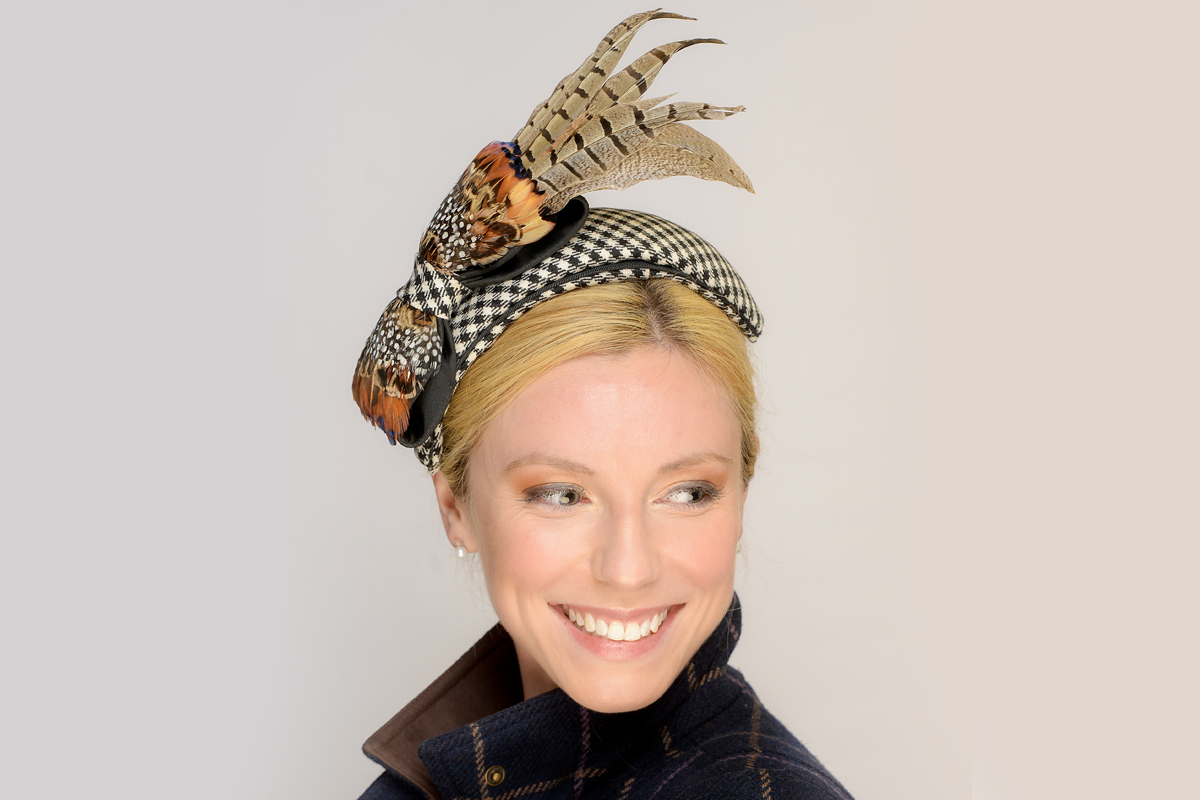 There is a lot of training and expertise required to make a headpiece. The materials and equipment involved lead to handmade couture hats being quite expensive, and customers don't always appreciate the complexity of millinery, so marketing and communication skills are very important.
Covid has also been challenging, as millinery commissions were completely curtailed. Support from the Newcastle BIPC and Creative Fuse North East has been invaluable. Post-Covid, business is bouncing back; millinery classes and teaching starts again shortly.
How do you commission a headpiece?
Commissions are the most enjoyable part of my job as I get to share in my client's plans for their upcoming event. New clients usually contact me about 6-8 weeks before their event, often following a recommendation or having seen my work online. The lead time for a bridal commission is normally a little longer.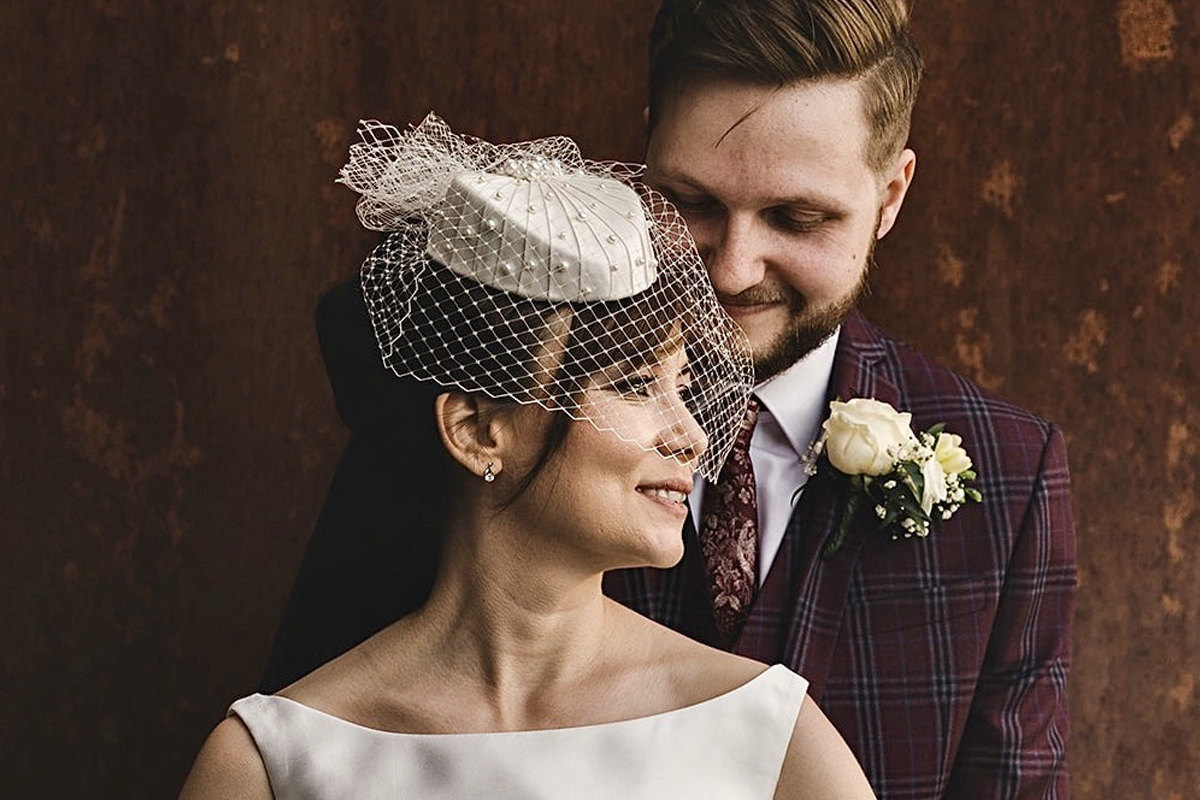 We start with a phone call, followed by an in-person or Zoom consultation where I learn about the event, the dress code and what the client will be wearing.
Sometimes, just the style decisions can seem like an insurmountable mountain (especially if it is for a funeral or memorial service), so it is important to listen carefully and set the client at ease. By doing so, you often pick up small but important details you can incorporate into their design. A first commission can be the start of a long millinery relationship so understanding what has not been said, too, is important.
Often, the client will have a definite style in mind. On other occasions, after our first conversation, I select samples to look at and one of these may be "the one". Gradually, during the consultation, the basic components of the couture hat or headpiece are decided upon – shape, fabric and colour.
Next, I block the shape – this is millinery speak for creating the shape of the headpiece over a traditional wooden form. During our second meeting, we check the size and discuss trims and finishes. At the final appointment, the commission is revealed. I provide aftercare guidelines and then the client takes their hat home!
I also have a selection of ready-to-wear couture pieces. So, if time is short, one of these may be suitable. It's often possible to customise the item to coordinate with an outfit, there's a diffusion range too including fedoras, hat and hair accessories that make great gifts.