Just back from spending an exciting week with Alex Gaites at Leeds College of Art learning how to improve the quality of my photography. Of course I also had lots of fun with photoshop. So here's a few of the images I now have, there's lots more of course – without the excessive photoshop finish – and they will form the basis of my new AW 15 collection.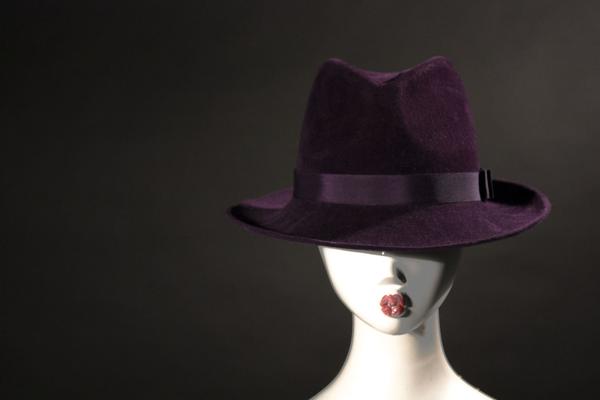 A classic trilby in beautiful damson coloured fur felt, with a matching petersham trim.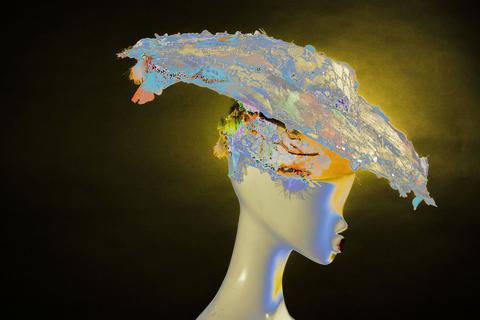 This second piece is large sinamay shaped pear drop, covered with biscuit coloured open weave lace and appliqué, poised on a satin covered angled funnel covered in the same beautiful lace material imported from Amsterdam.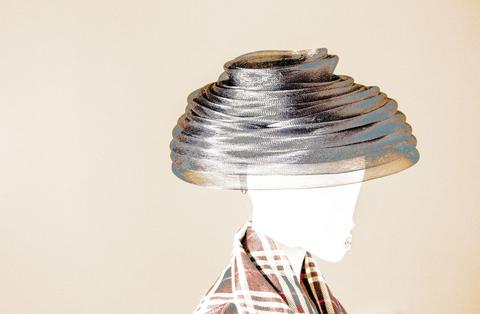 An easy to wear, Dior inspired, navy crinoline wrapped headpiece, set on a broad head-band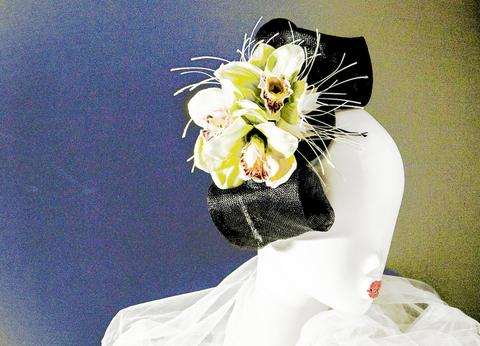 Dramatic sinamay bow, accented with lime orchids and coque feather tails, set on fine metal headband.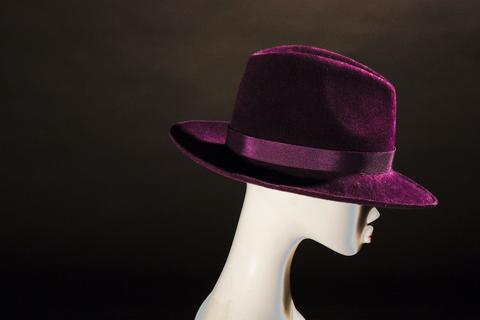 Finally another shot of the trilby!