Just received some new images from the Hat Museum, Stockport,of The One Hundred Year Collection and thought I would share them with you!
Seen below is The Songman's Fedora.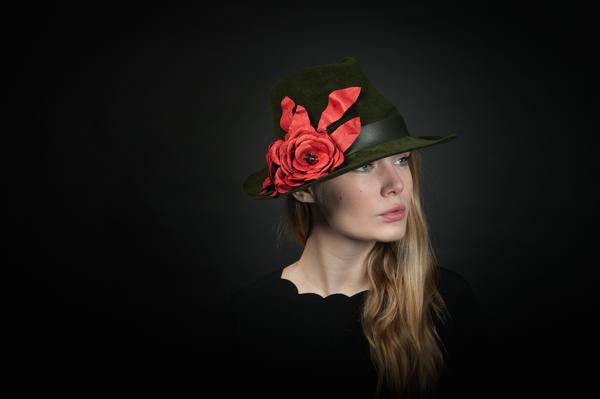 The One Hundred Year Collection is the second couture millinery collection I have made for Making Headway, an inspirational project led by Bronwen Simpson & her team at the Stockport Museums Collections, supported by funding from the Arts Council & the Mary Portas High Street initiative.
The second image shows Dolly Gray's cloche.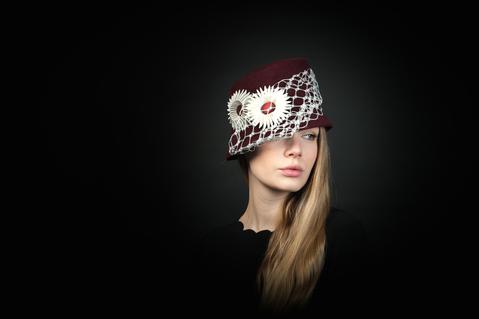 This latest collection for Making Headway is a selling collection and can seen seen at The Hat Museum, Stockport, where the five piece collection are showcased. Below is a modern interpretation of a Victorian sweetheart pincushion.
Finally – Loves Me (Not?)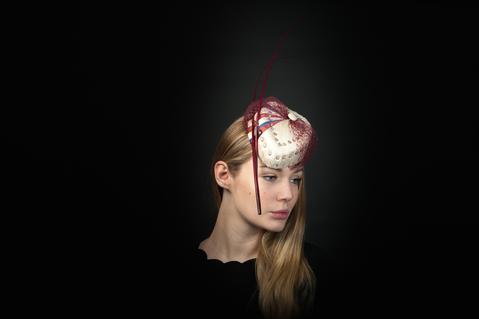 The collection received its launch preview in late November. I am delighted by the latest photographs taken by Gareth Lowe, just received.
Images courtesy of Stockport Council, © Gareth Lowe