I am delighted to be exhibiting my headpiece "When Spring Comes" in the exhibition New Beginnings – A Dialogue with Nature – that's taking place this holiday weekend at The Lady Waterford Hall, Ford, Berwick, TD15 2QG. The exhibition is part of the Arts Festival and Trail that's being staged by The Tin Shed, this weekend at the villages of Ford and Etal.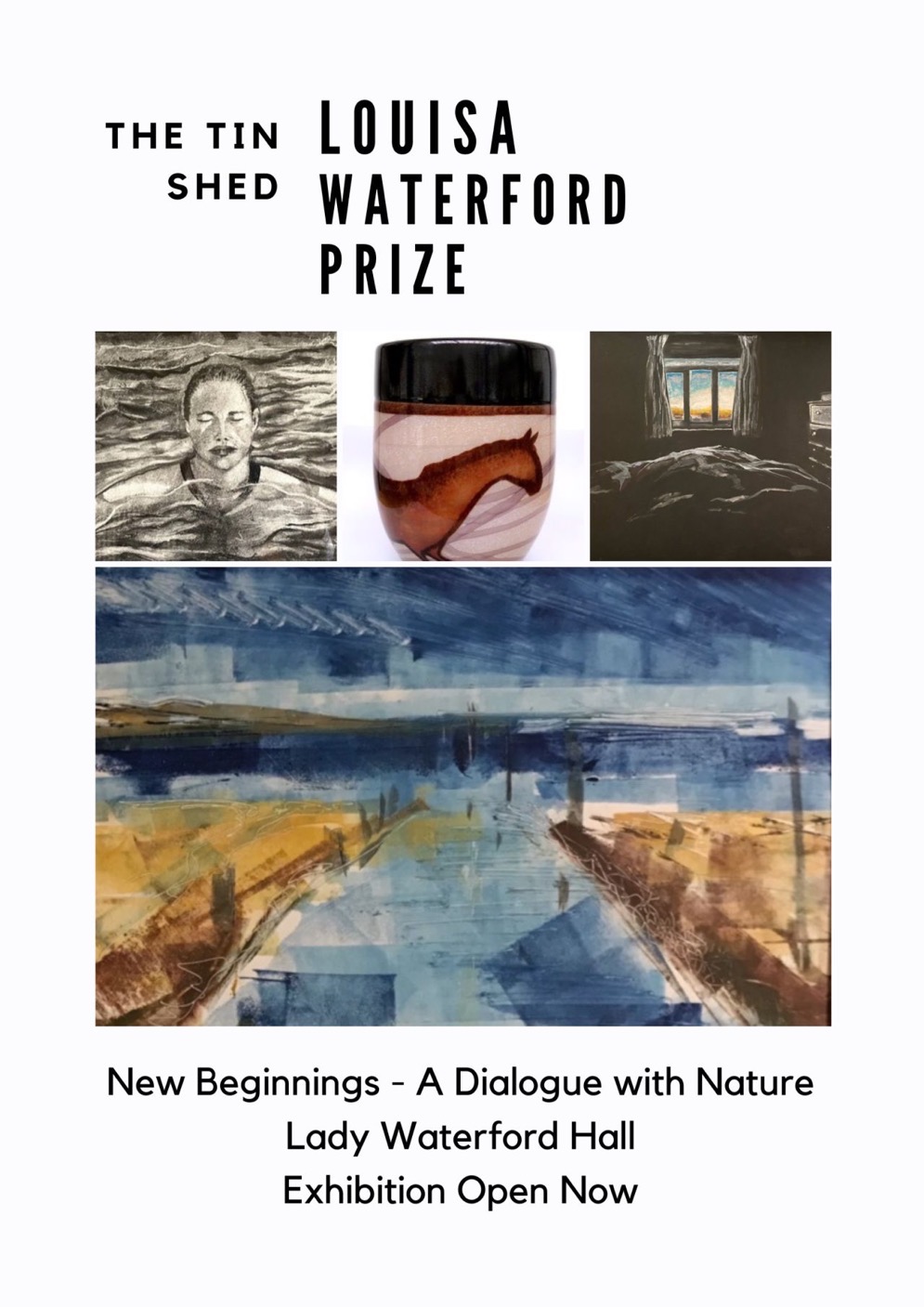 New Beginnings – A Dialogue with Nature – is an exhibition and prize masterminded by Lesley McNish, the creative powerhouse behind The Tin Shed. The exhibition commemorates the life, art and philanthropic work of Louisa Waterford. Louisa an amazing 19th-century woman, was said to be a "woman ahead of her time". Her life has been immortalised in watercolour murals she painted on the walls of the Lady Waterford Hall, also the location of the exhibition, in Ford Village.
Lesley is launching an art prize in Louisa's name, too. In a lovely twist of history, the 2022 prize is being supported by the charity set up by Louisa's friend John Ruskin, over 100 years ago.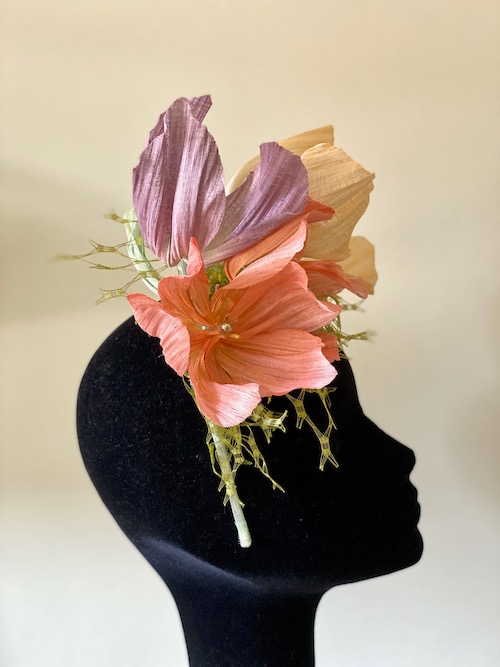 Whilst the exhibition submissions mainly feature two-dimensional wall-hung work, as it is now tulip season I thought it would be fun to enter my piece "When Spring Comes". Referencing the annual renewal process that nature never fails to charm us with each Spring, I named this piece for the well-known traditional rhyme:
When Spring comes
I will send you
Tulips (from Amsterdam)
Anon
For this piece, I created a hand-painted and dyed silk abaca free form tulip headpiece, with a froth of spring-like blossom veiling, offset by a hand-painted tulip leaf on a crinoline headband.
The exhibition and art trail takes place this weekend across a variety of venues in Ford and Etal villages, TD15 2QG, 10.30-4.00 pm each day (venue times may vary) from Saturday 30 April to May 2nd May 2022