Craft Fairs are always an excellent opportunity to join other creatives in showing new and evergreen products to an in-person audience and giving potential clients who would like to see your work and have a 'Meet the Maker' experience.
I will be taking items from my online Ready to Wear collection and have chosen a particular feature piece for each event. It also means there's still time to choose a hat or headpiece for those upcoming race meetings, weddings and special events. As well as showing some of the ready-to-wear items I also make to order, and at the craft fairs, I explain the service in person – hats and headpieces made by me, by hand, to your specific size, colour and taste. 
9 – 10th July, Belford Arts Festival 
The Belford Arts Festival is a community-based all-weekend festival. It is great fun with a wide selection of artists and makers taking stands at the Festival. I have shown at the Belford Community Arts Festival since its inaugural year, and whilst many outdoor activities are somewhat weather dependent, the makers' stands themselves can be found in various venues around Belford Village. The organisers also produce a helpful village plan that includes a maker's guide.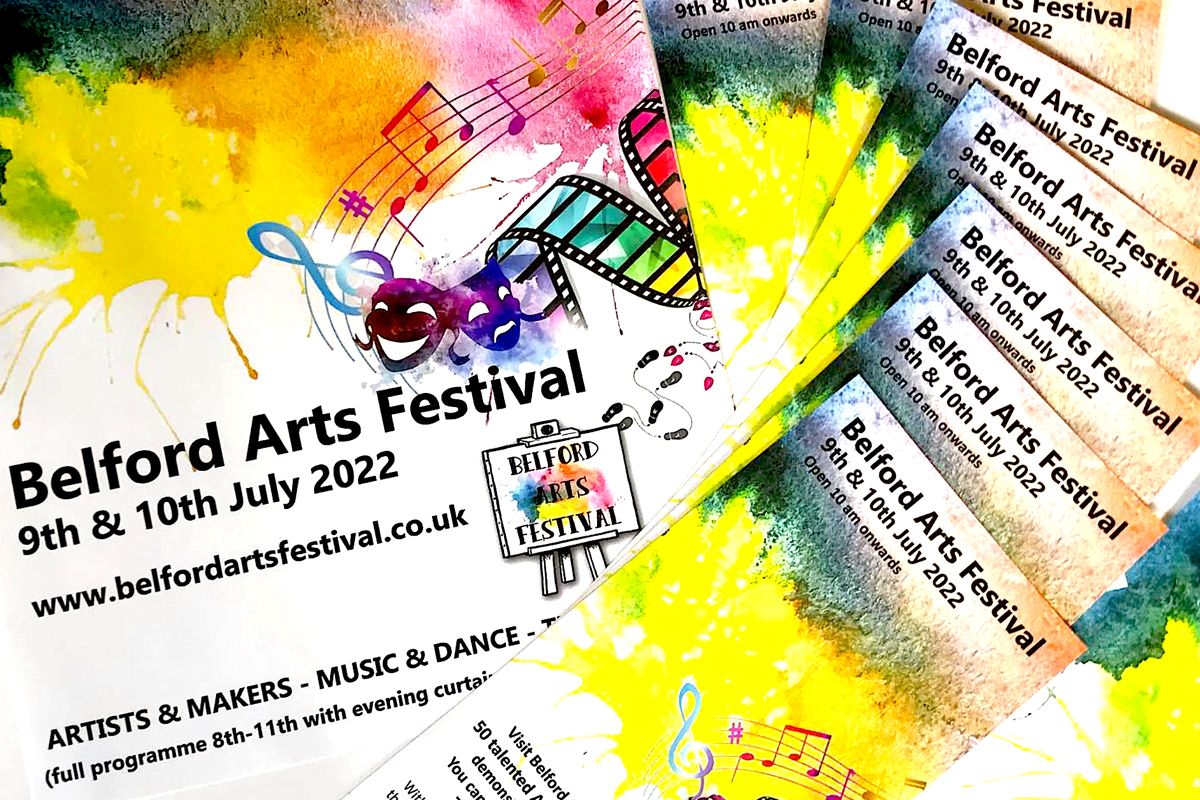 Organised by the local community, Belford Arts Festival supports local small businesses and artists. It is proud to showcase local Northumberland talent over the weekend. It promises to be packed full of creativity, performing arts and handcrafted goods. I am excited to be attending again as this is the first in-person Festival for two years, as during the Covid 19 pandemic, the Festival went 'digital'.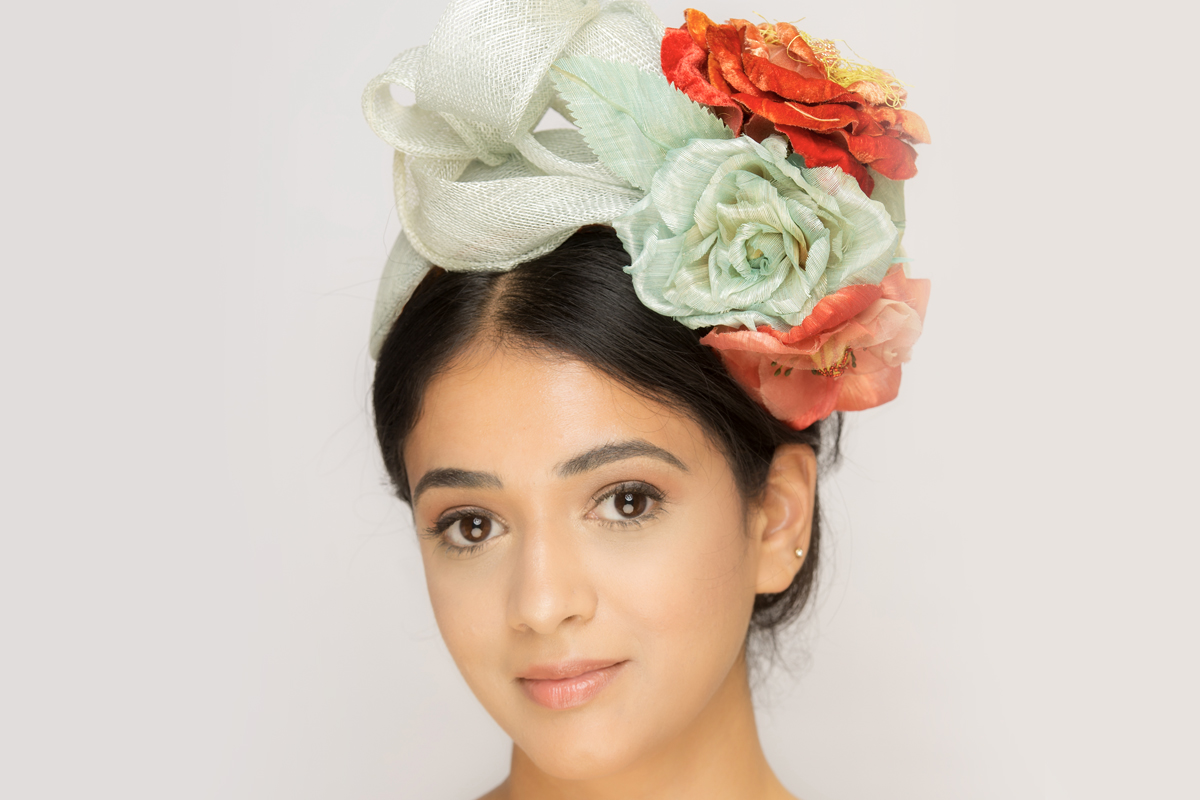 Here I have selected an exuberant handmade headpiece made from aquamarine sinamay. It features a 3-dimensional style headband and is finished with rolled sinamay curls, luxurious hand-dyed silk abaca, silk velvet flowers, and beaded centres.
Find out more here.
2 – 3rd July, Whalton Art Festival
The village of Whalton is close to Morpeth. On Sunday, July 3rd, you can also visit the beautiful garden at The Moore House, Whalton, which you can find opposite the village hall, where the Arts Fair is being held.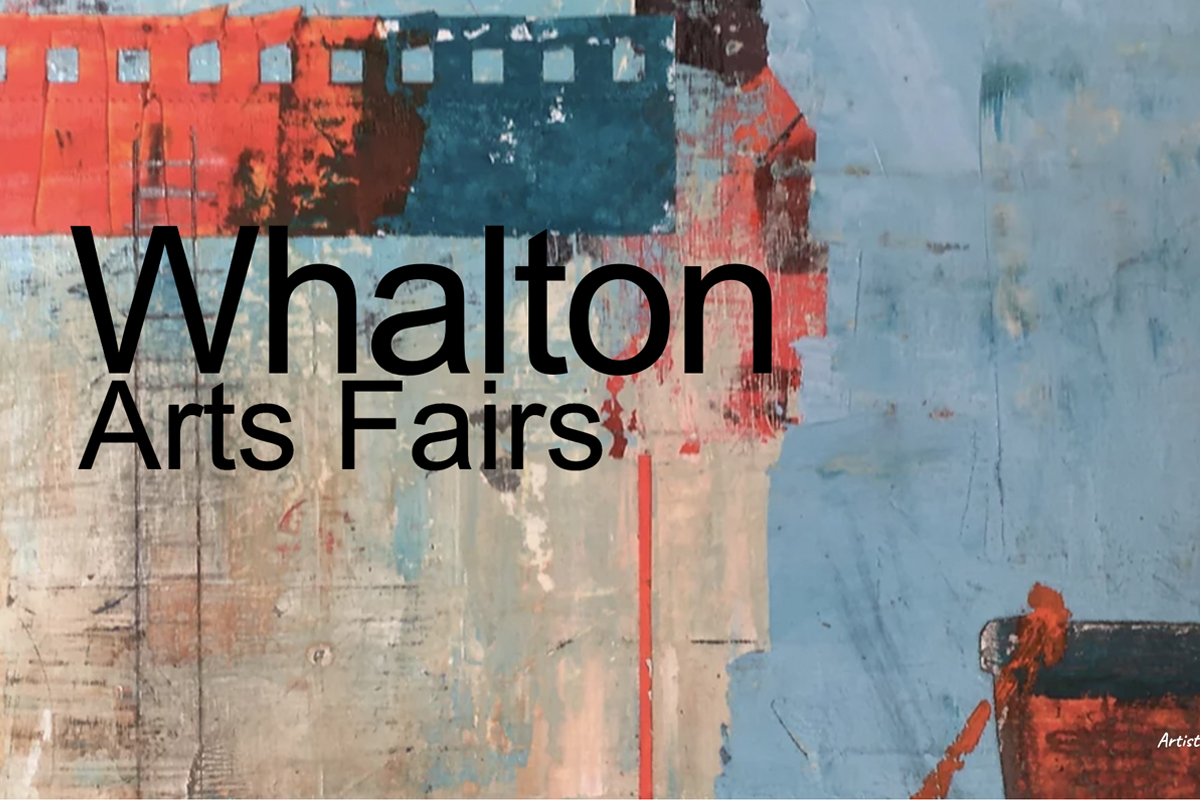 Here I have selected a headpiece relevant to the rural village of Whalton – a fresh green parisisal straw halo, finished with hand-dyed silk abaca tulips and veiling.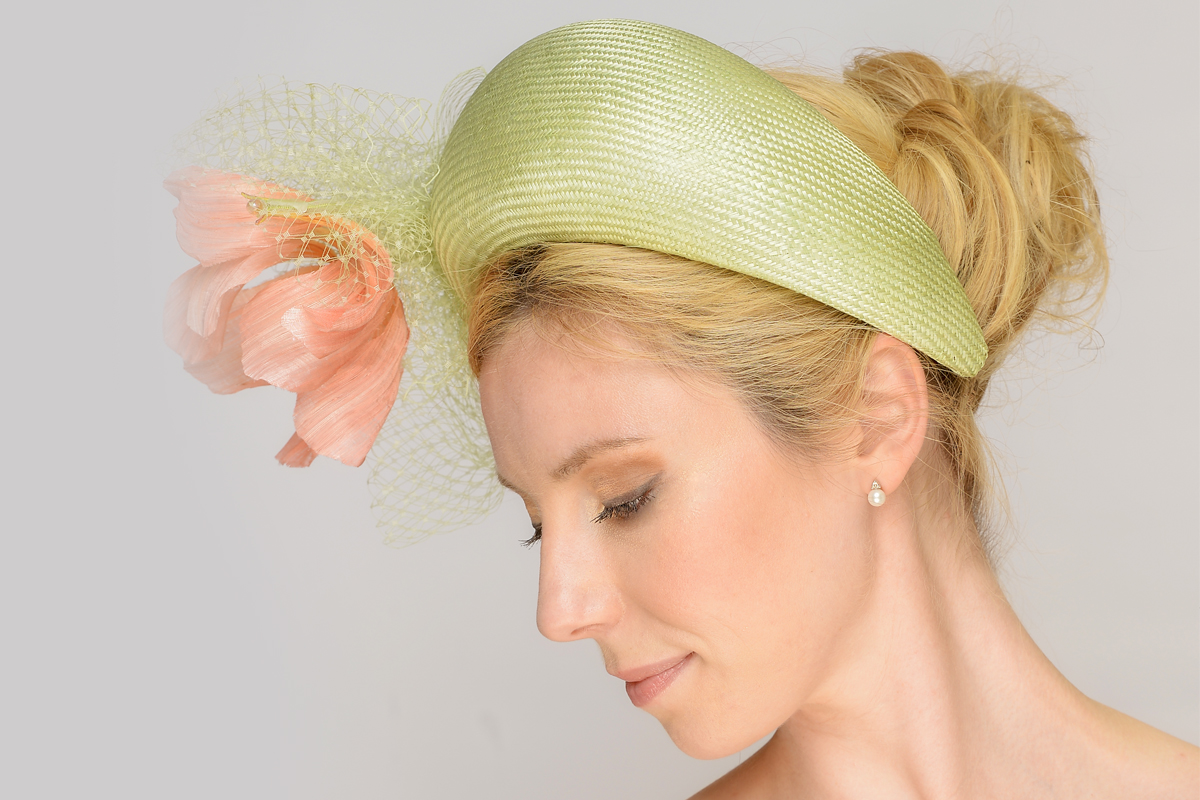 So, I look forward to meeting you if you can come to the Whalton Arts Festival.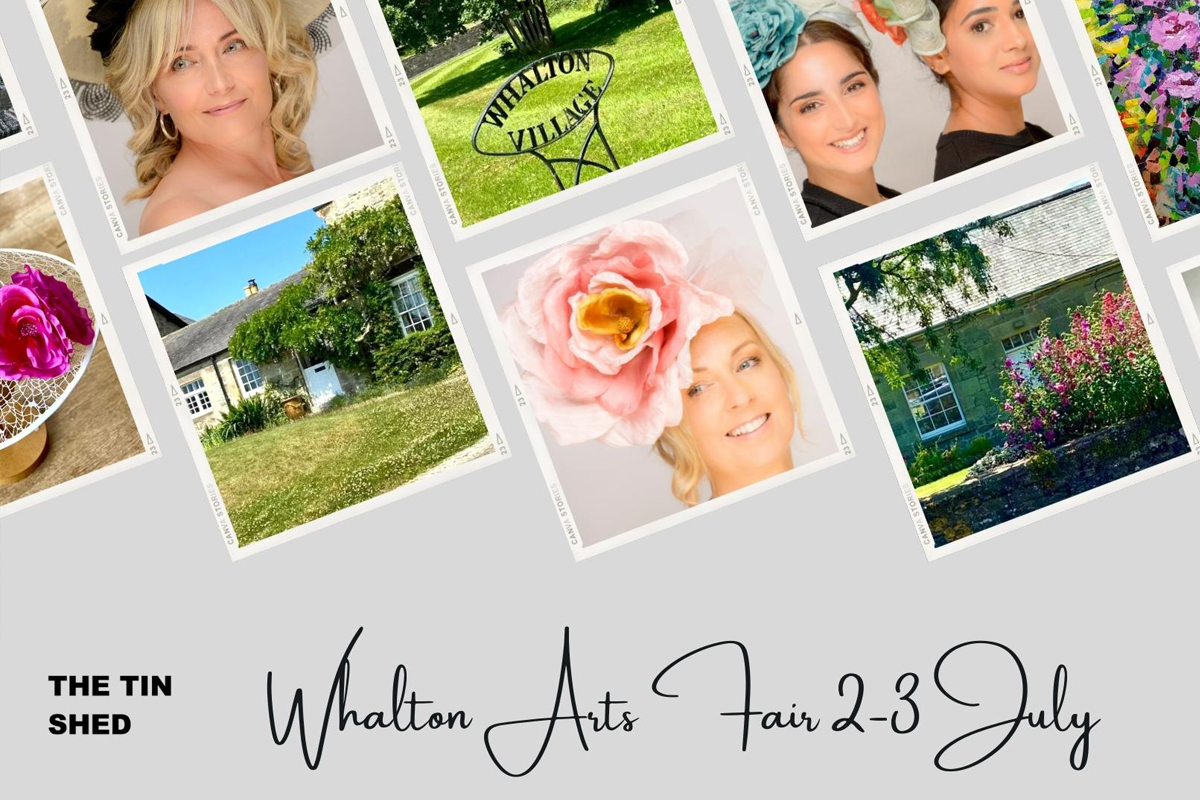 Find out more here.
25 – 26th June, Ayton Castle
This will be the first time I have exhibited at Ayton Castle, located in the Scottish Borders, some 6 miles northwest of Berwick-upon-Tweed. The Castle, which is considered one of the most important Borders buildings in the Scottish Baronial style, combined with a summer arts festival, will provide a busy and varied day out in the Borders area.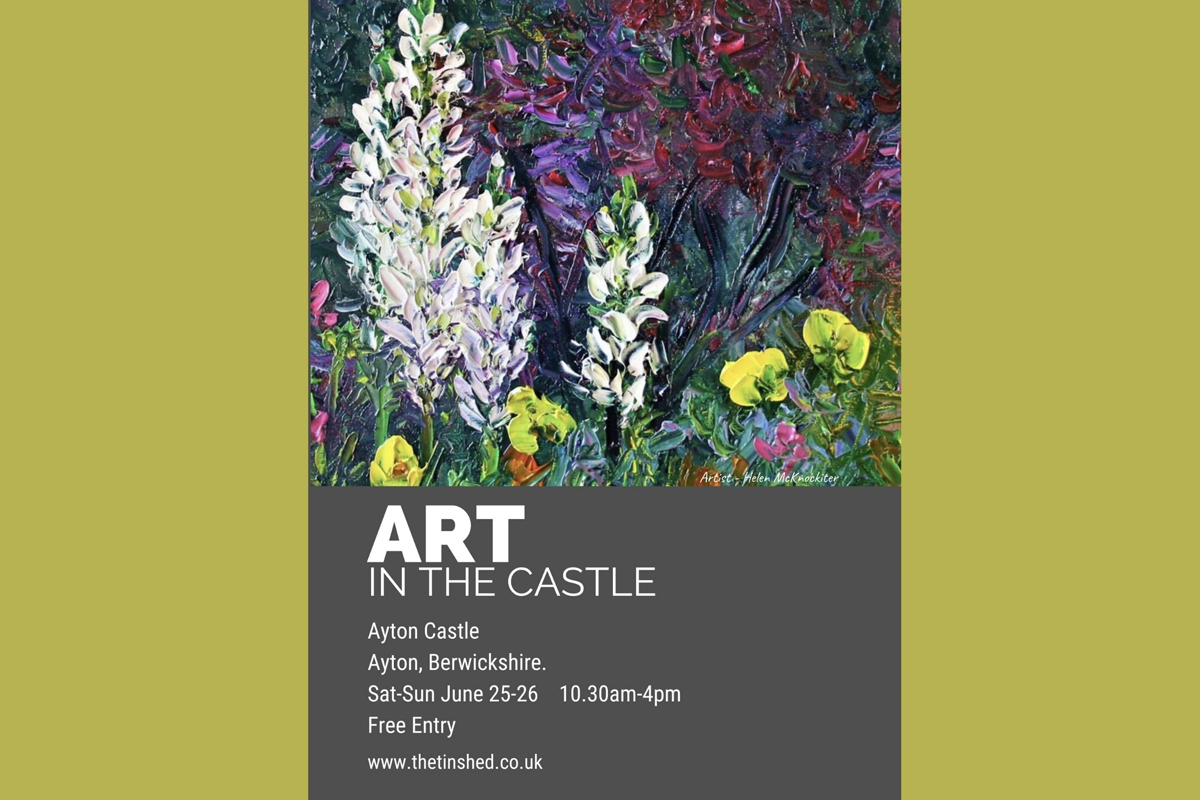 The Ayton Castle Arts Festival is organised by local curator Lesley McNish of The Tin Shed. I am delighted to be exhibiting with her group of The Tin Shed creatives, an ever-expanding group that includes artists, designers, crafters and now milliners who get together to share and sell their fabulous creations.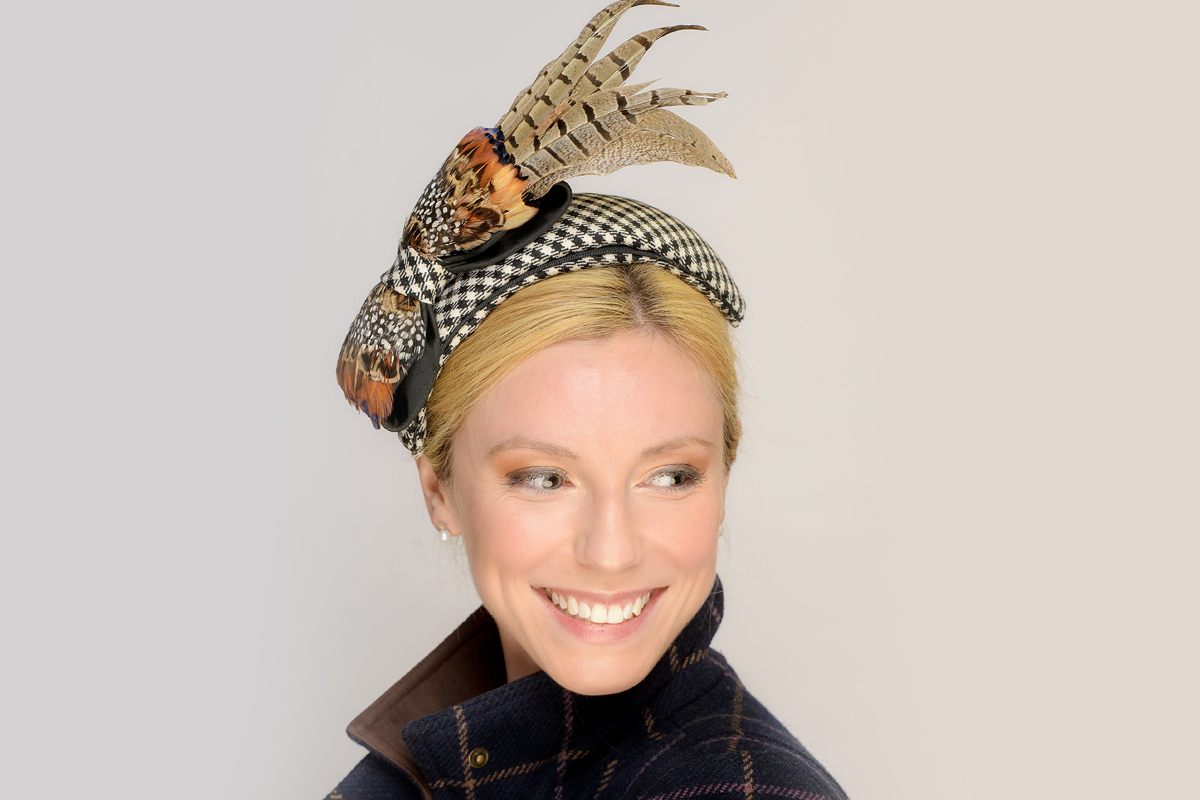 Here I have selected a headpiece with particular relevance for The Borders areas – a black and white Border Shepherds' traditional tartan headband, a 3-dimensional style, finished with a pheasant feather corsage, a black piping line, all set on a comfortable couture covered headband.
I look forward to seeing you there if you can come to the Ayton Castle Arts Festival. 
Find out more here.