This is my latest piece also for a competition, this time for the Victoria & Albert – in conjunction with Morley College.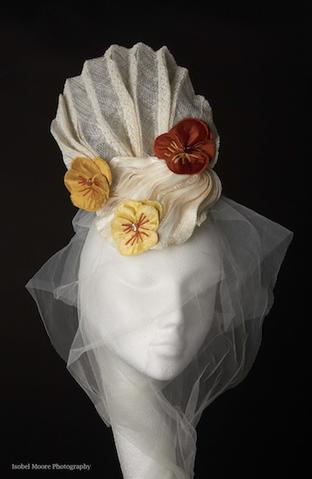 A condition of entry is that the piece submitted needs to be inspired by an object in one of the V & A collections. Looking through the resource I was entranced by a beautiful fan created in the 19th century by the French painter & artist – Ronot Tutin – one of a large collection of fans at the V & A.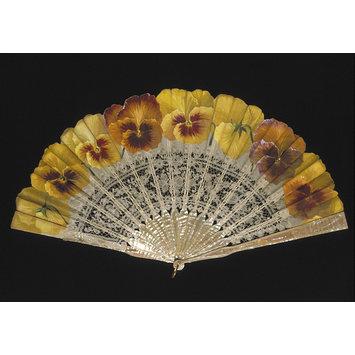 I found the combination of the lace veins with mother of pearl sticks, and the three dimensional pansies a great source of inspiration, so I sought to create a modern interpretation using two fans in pleated sinnamay, one with contrasting lace veins and the other with mother of pearl taffeta, I then applied stylised three dimensional making pansies in silk dupion finished with Gutermann beaded centres.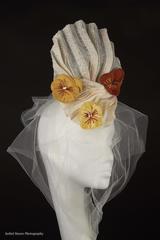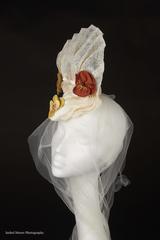 Thanks to Isobel Moore for her photography!