On our return from holiday a lovely surprise awaited me – the publication of an in-depth interview and overview of my millinery work, entitled Hats Off! in the magazine Living North.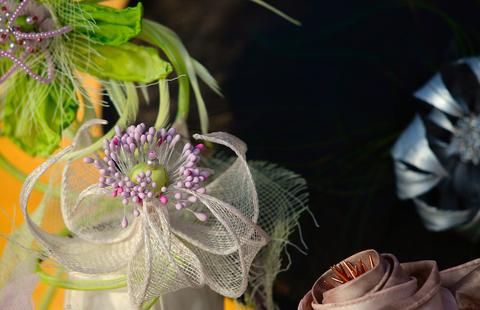 For those of you who are not based in the North East I'll give you a little background about this lovely magazine. Founded in 1999, Living North quickly built a reputation for high quality illustration, with a strong editorial and stylish design. Living North despite humble beginnings as a small quarterly magazine back in the 90's, now publishes a monthly 350 page glossy magazine full of gorgeous features, and has become one of the most significant quality media outlets in the North East of England. The magazine celebrates much of what is excellent about the North of England – from its glorious coastline, small niche businesses, heritage, food and numerous other attractions, from boutiques to bistros and much more besides.
As you may know I recently rebranded my business "The Northumberland Milliner" so I was delighted when Chloe Laing of Living North called me to chat about all things Hats!, including the rebranding process, and then asked if I would like to be featured in the magazine – of course I said Yes! So after our long chat Chloe also made a selection of some images of my latest designs, too. As you maybe able to tell the images were taken at Alnwick Garden, where I was delighted to work again with Jim Gibson. Jim, who is an award winning photographer is based up in Norham, was commissioned to shoot my latest collection by Keith Newman of Highlights PR.
So I hope you will enjoy reading Chloe's article which gives a bigger picture of my career and personal development as a couture milliner. Please do get in touch if you need any further details of my millinery work, would like to view my ready to wear collection or commission hat or headpiece for a summer event.