Hats, headpieces, models, a hair and beauty salon and a creative photographer are in my opinion the essential elements for a successful millinery photoshoot! In early July after several weeks planning, Michelle McFadyen staged a shoot at her Gosforth High Street Newcastle NE3 hair and beauty salon, U Salon. Together with Phil Punton Photography, the shoot featured the latest millinery collections from my couture line – The Northumberland Milliner – all the hats and headpieces were created by Margaret Woodliff Wright Millinery in my Northumberland studio.
As lockdown drew to a close Phil, Michelle and I had begun to talk about the possibility of a Covid 19 safe millinery photoshoot, especially as I had recently completed a new summer millinery range and needed fresh images for PR. The photographic brief was straightforward – to produce images that were (hat) eye candy, with a neutral background!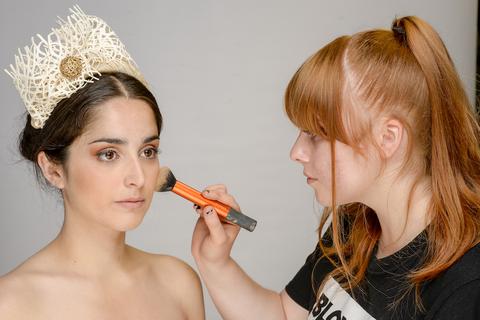 The central location of the shoot at U Salon on Gosforth High street was perfect for everyone, especially as the salon also provided wonderful hair and beauty styling as well as the other essential ingredients of good shoot – coffee, cake and chat for the down periods – whilst Phil sourced from amongst his photographic students a group of enthusiastic amateur models.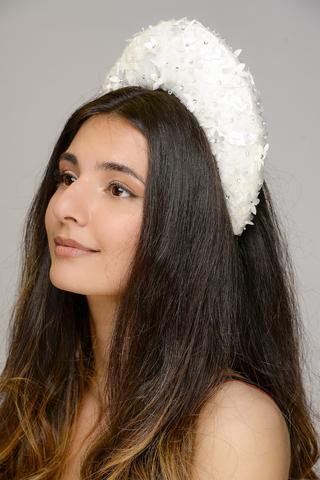 After an afternoon of concentration, hard work and lots of laugher, Phil and his assistant Denise Booth Hornby have created a stunning collection of wonderful millinery images – the new collection includes a selection of Bridal, Mother of the Bride, Family Occasions, Cocktail and Racing hats & headpieces, as well as new images for my Millinery Workshops – all with models who look completely totally stunning!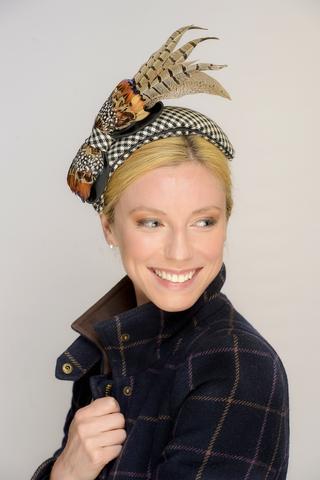 I am delighted to report that there have been lots of compliments and sales since the images were released onto SM! Never one to rest on my laurels I am now eagerly anticipating my next shoot for the autumn collection – probably at Michelle's new satellite salon on The Great Park, NE13, which will be opening shortly.
Details – the models wear, from the top –
Glynise – Silk Magnolia with beaded centres
Romaana – Sinamay headpiece with lace trim and a vintage style gold button
Selina – Bridal arched halo with applique flowers and beading
Julianne – Northumberland tartan headpiece with feather mount.
Julianne – in the featured image – Summer parisisal halo with hand tooled tulips
Hair & beauty – by U Salon, Gosforth High Street, Newcastle NE3
Shoot stylist & photography – Phil Punton Photography
For more details on the ready-to-wear millinery featured – or to commission your own piece – please email margaret@margaretwoodliffwright.co.uk