Thought I would post this lovely mother and daughter image of a commission from last summer. The mother and bride pride and joy shines out of the image, they both look so relaxed and happy.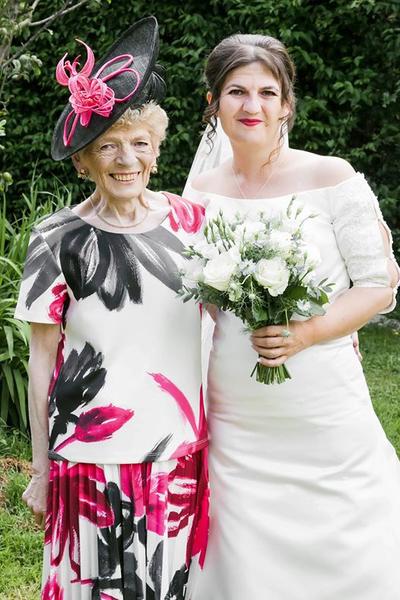 Ann's black sinamay wired edge saucer is a stunningly simple shape allowing lots of opportunity to make a decorative statement on the front. Here we featured cerise pink wired flowers with beaded stamens and wired loops, and just hiding in the image on the underside of the saucer are black wired sepals. Set on a wide head band, the saucer shape is easy and comfortable one to wear and whilst it is very decorative as it is a medium sized saucer it doesn't overshadow the outfit.
I am sure you will agree with me that Ann looks fantastic!