I am delighted to launch my 2023 Coronation collection – featuring red, white and blue patriotic style ribbon style fascinator headbands to help complete your outfit for those Coronation weekend street parties many of us are off to!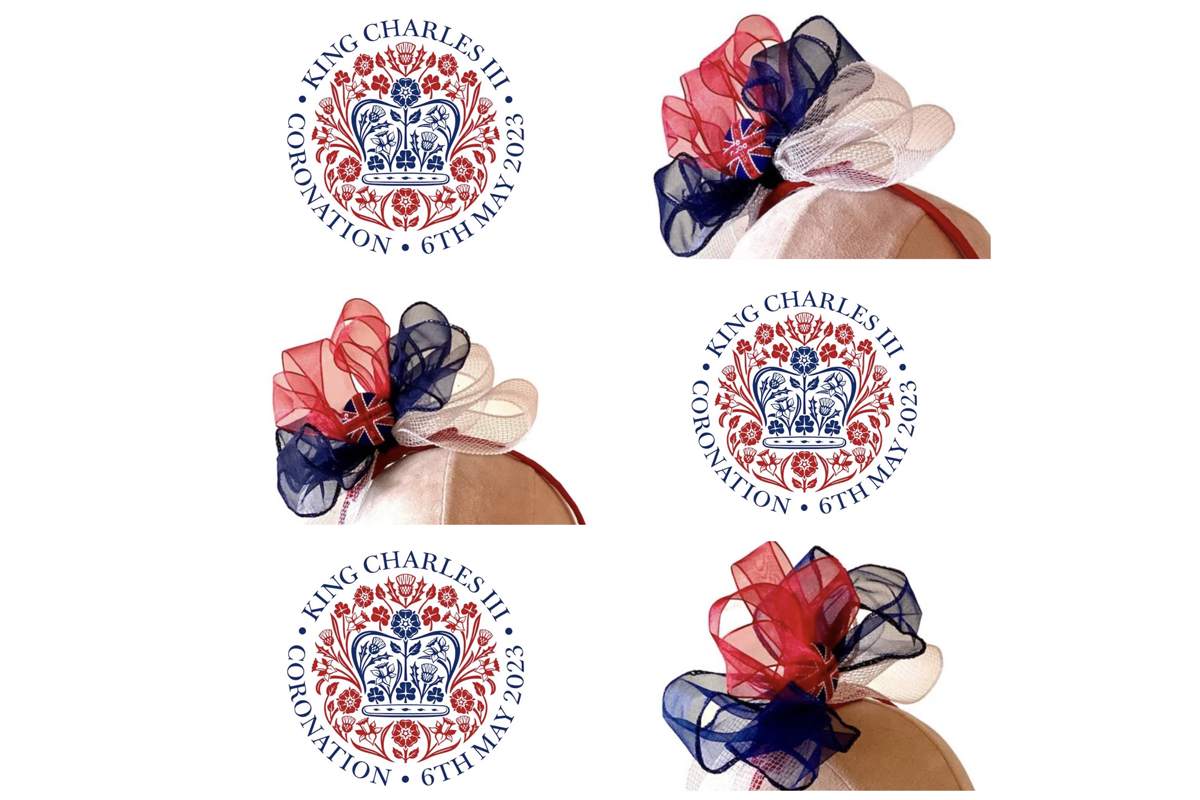 The design comes in three styles – a fun red, white and blue pompom design with a red tulle-wrapped headband, priced at £25.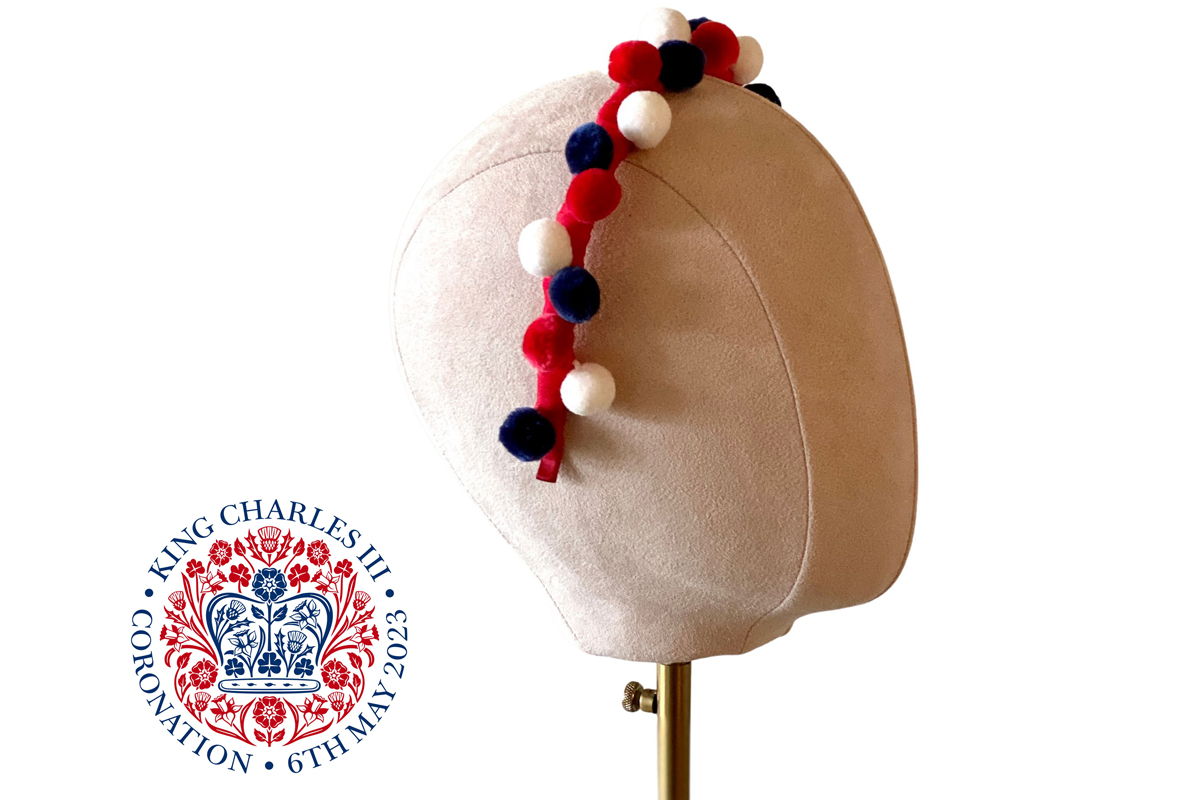 There are two versions of the ribbon-style fascinator. Both feature layers of decorative red, white, and blue wired ribbon grouped together to emulate the Union Jack flag and are set on comfortable red tulle-wrapped headbands.
The first ribbon style is pictured below, with its simple navy-wrapped centre knot it retails at £39.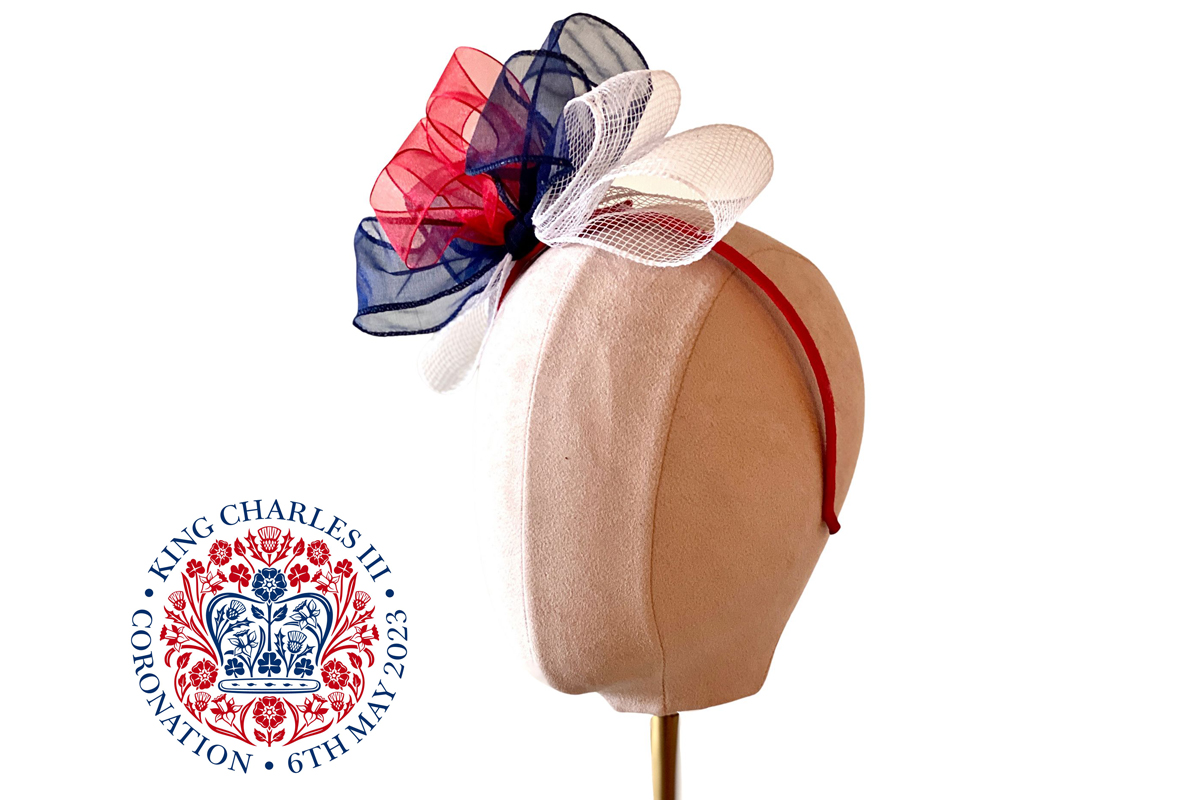 The third option is a stunning ribbon layered fascinator featuring a patriotic Union Jack button set on a comfortable hand-wrapped red tulle headband (£45).