Earlier in the year, in collaboration with the charity Smart Works Newcastle, I created a collection of six headpieces, utilising some of their donated scarves.
Only two pieces from the Smart Works up-cycled collection remain, one of which is pictured below.
Both remaining headpieces will feature at the Smart Work Festive Fizz and Fashion Sale on Thursday, November 16th, at The Place to Eat, John Lewis, Newcastle.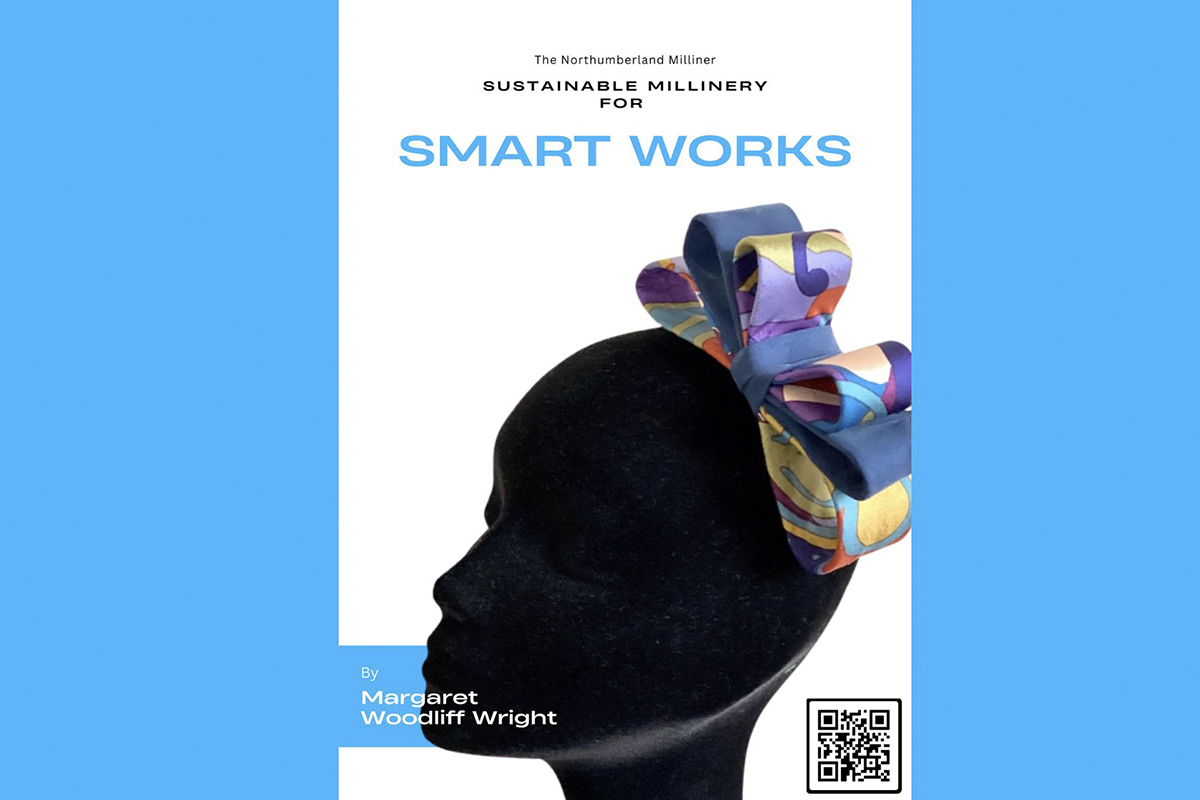 The headpieces were created from scarves donated to Smart Works, so if you have ever wondered what to do with those designer scarves you have pushed to the back of the drawer, why not breathe new life into them and use them to create an entirely new millinery look to wear to your next event?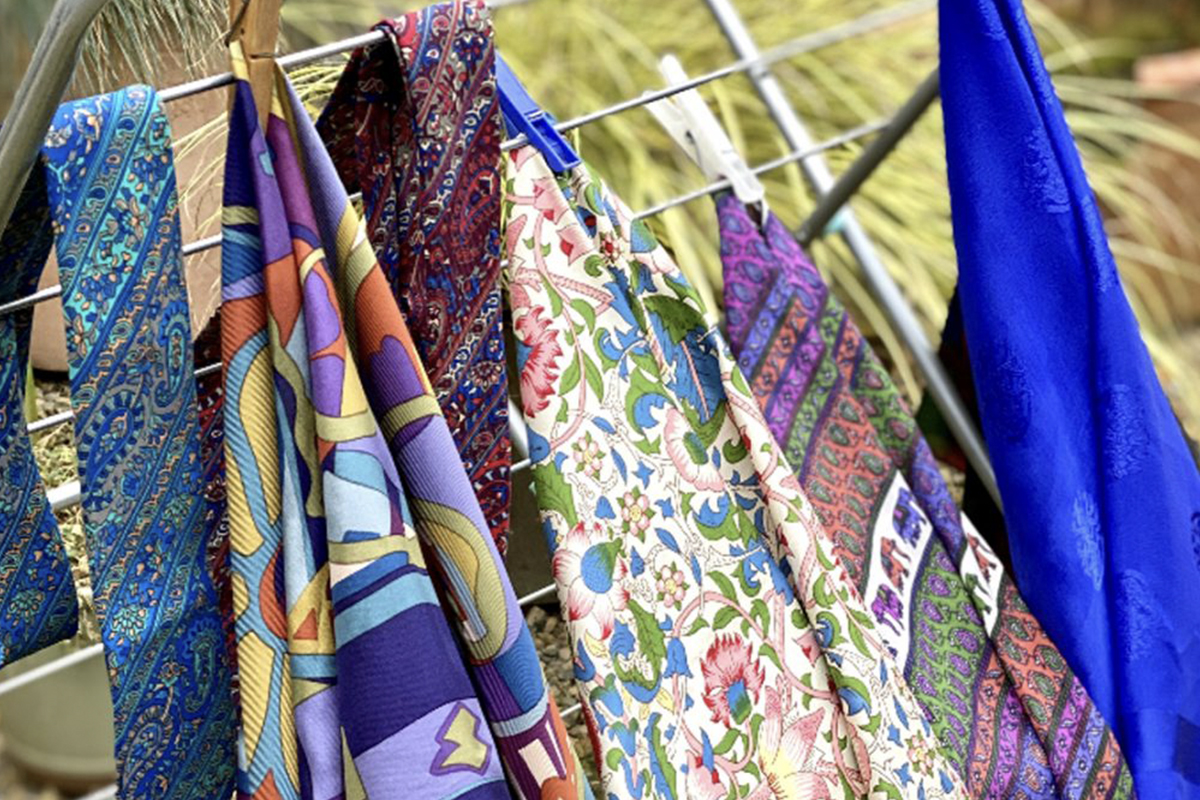 Following a discussion with Smart Works CEO Sophie Milliken MBE and having an ongoing interest in sustainability for my millinery practice, earlier in the year, after visiting Smart Works at their headquarters in Newcastle, I came home with a small collection of donated scarves and the concept of how I could create a fundraiser for the Smart Works upcoming events.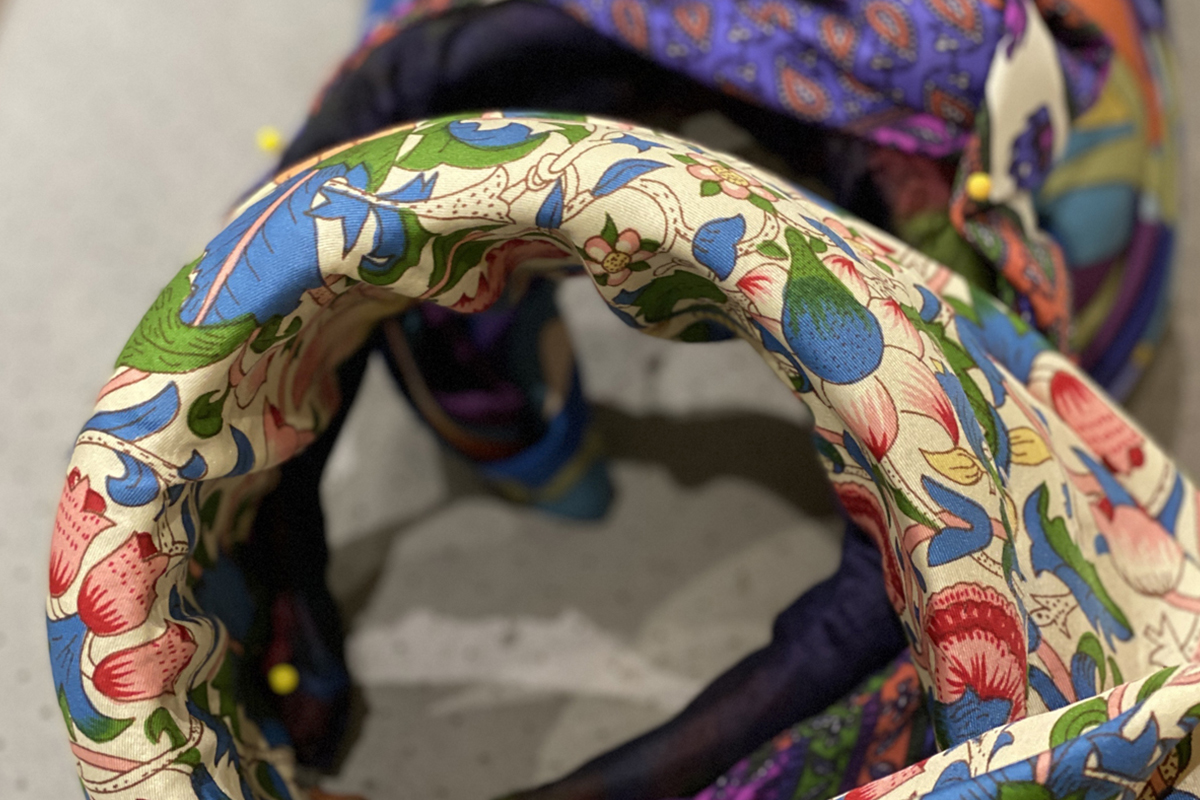 Once home, I prepared the scarves, including backing the fabrics with soft interlining to make them more suitable for the projects.
As turban halo styles are very much on trend, I decided to make a turban headband and, as an alternative, a daintier fascinator from each scarf.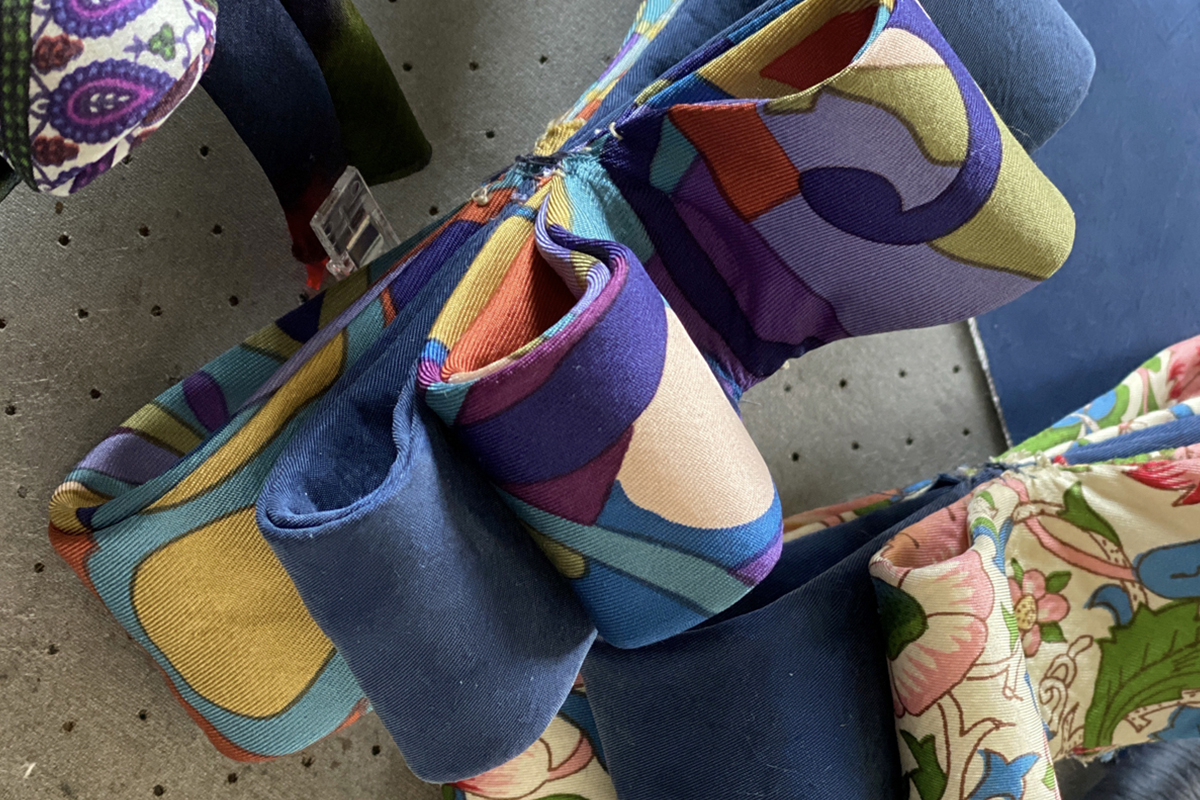 So please do buy a ticket for the next Smart Works event on November 16th to support this worthwhile cause, when you can also see the last two pieces remaining in the collection at the event itself.
Alternatively, if you have a lovely silk scarf you have fallen slightly out of love with but cannot bear to part with, please get in touch for more details about how to commission your special piece.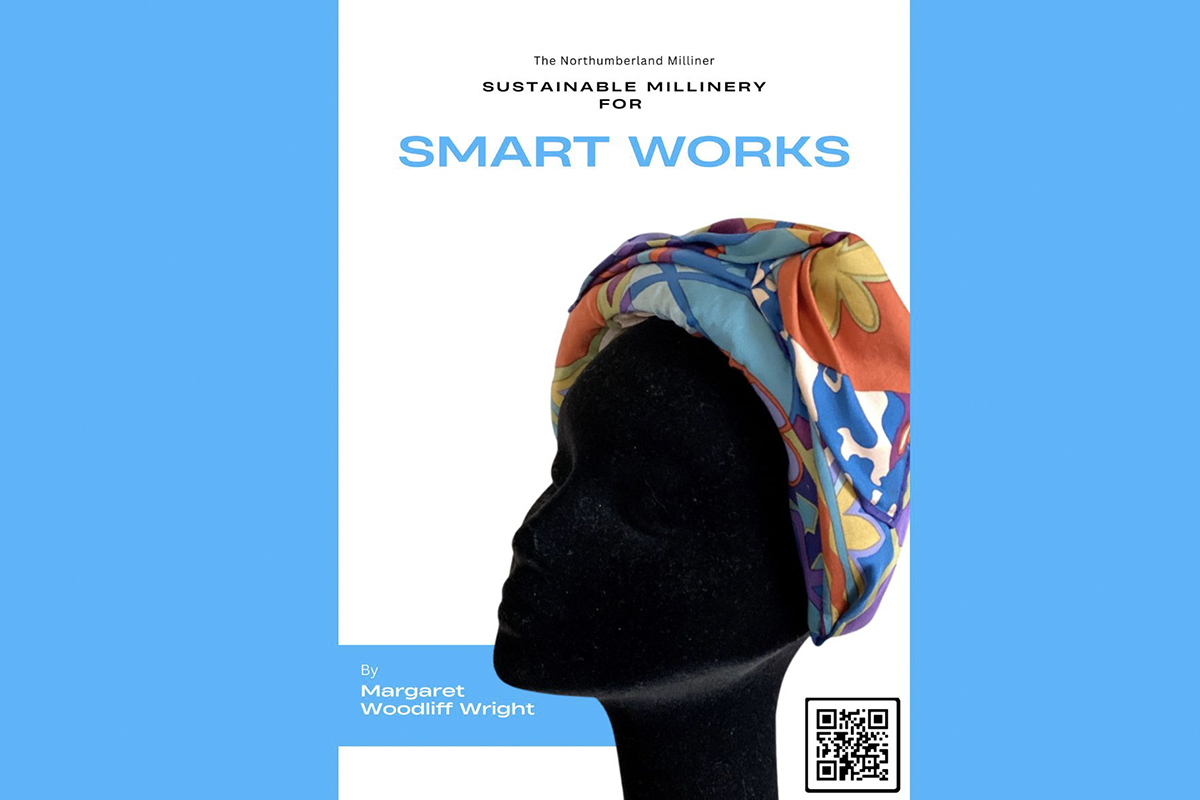 Pictured above is the turban headpiece that will feature in the upcoming Smart Works event at John Lewis Newcastle. Both pieces feature fabric from the same Liberty of London silk scarf.
These two sustainable designs – the turban headbands (£95) and the Dior-inspired bow fascinators (£125) – can be made from your own recycled scarf or the fabric of your choice and can be commissioned, making each one unique and, of course, sustainable.
Tickets for the event on November 16th are available via Eventbrite here.