Have you ever wondered what to do with those designer scarves you have pushed to the back of the drawer? Why not breathe new life into them and use them to create an entirely new millinery look to wear to your next event?
With an ongoing interest in sustainability for both life and my millinery practice, several months ago, I was chatting to Sophie Milliken MBE, CEO of the charity Smart Works Newcastle whilst we were both attending a networking session in Newcastle. I mentioned my interest in sustainability and asked Sophie if they ever received silk scarves amongst the Smart Work donations.
From this initial discussion grew the suggestion of a millinery collection using the donated scarves – creating wearable headpieces made to couture standards which could be featured in the fundraising activities at their upcoming fundraising social events.
Fast forward to January, and after a visit to Mea House to learn about the charity's work in more detail, I looked through the box of donated scarves and left with a small selection, including two Liberty print scarves and one by Christian Fischbacher.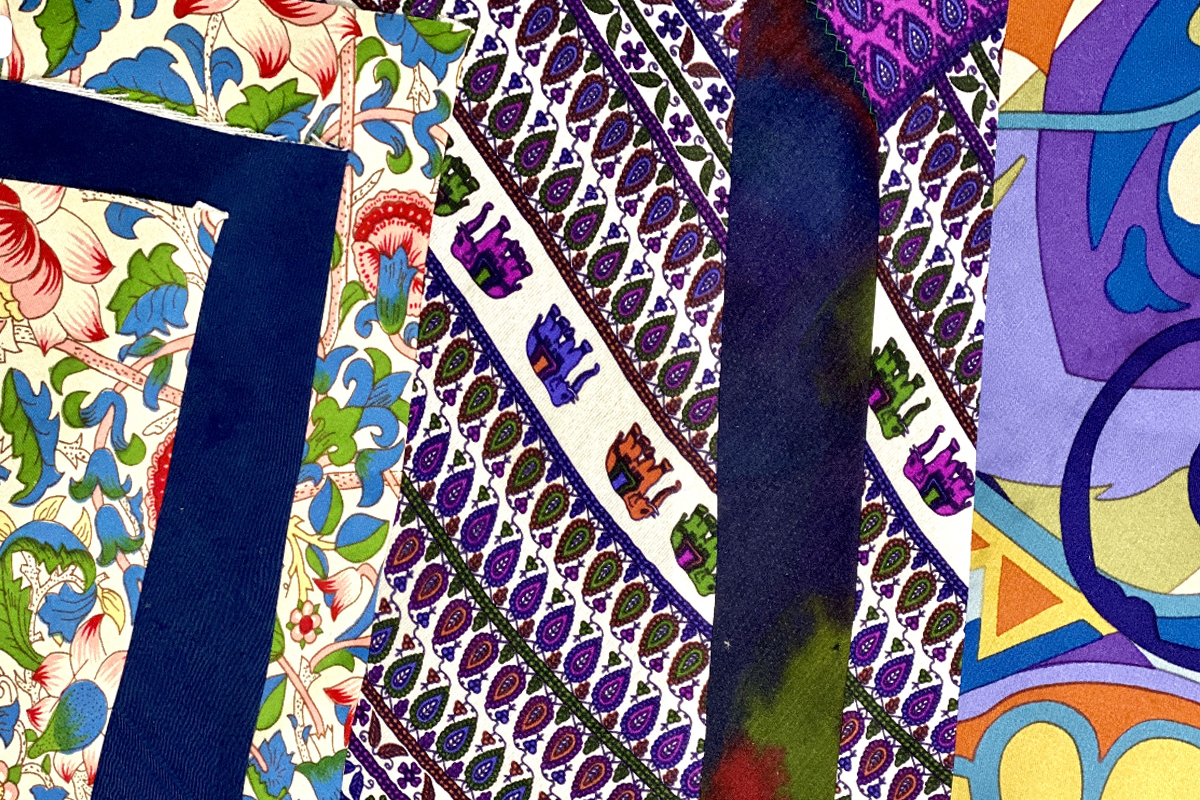 Once home, I prepared the scarves, including backing the fabrics with soft interlining to make them more suitable for the projects.
As turban halo styles are very much on trend, I decided to make a turban headband and, as an alternative, a daintier fascinator from each scarf.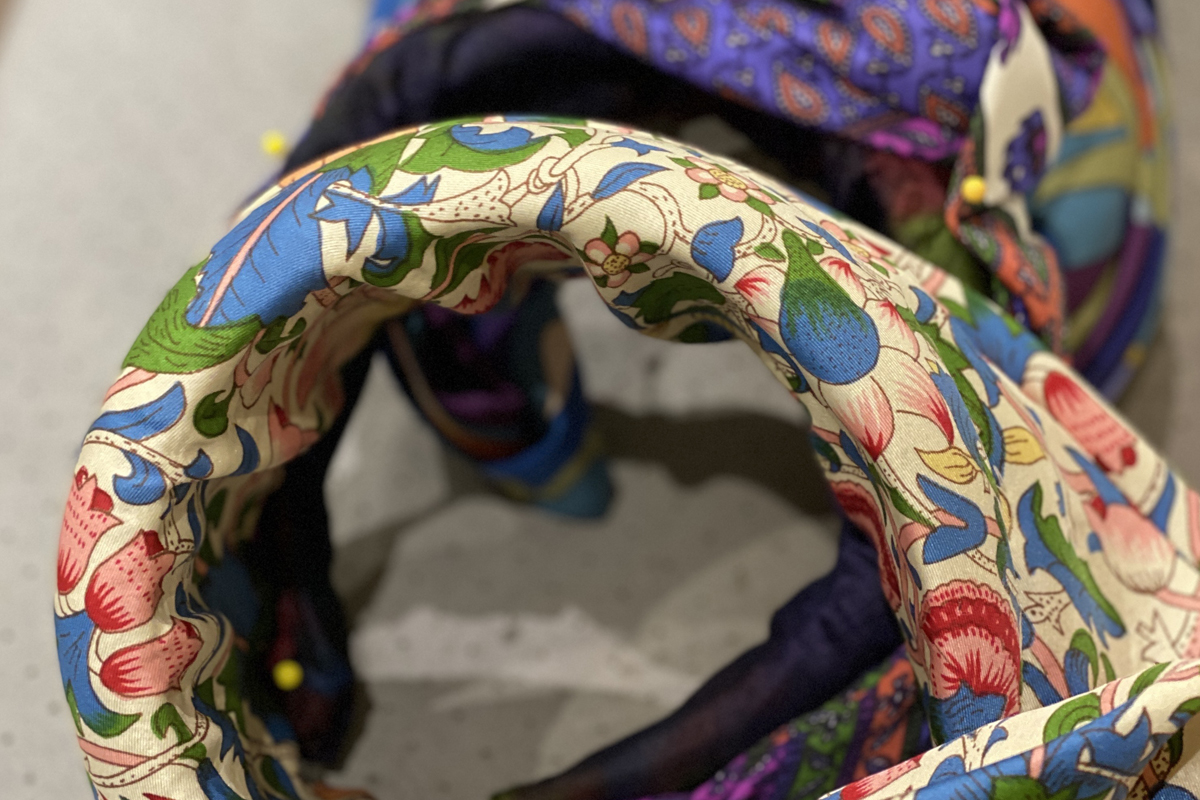 Once each fabric was cut on the bias, I draped and pinned it over the headbands, creating three completely different turban styles.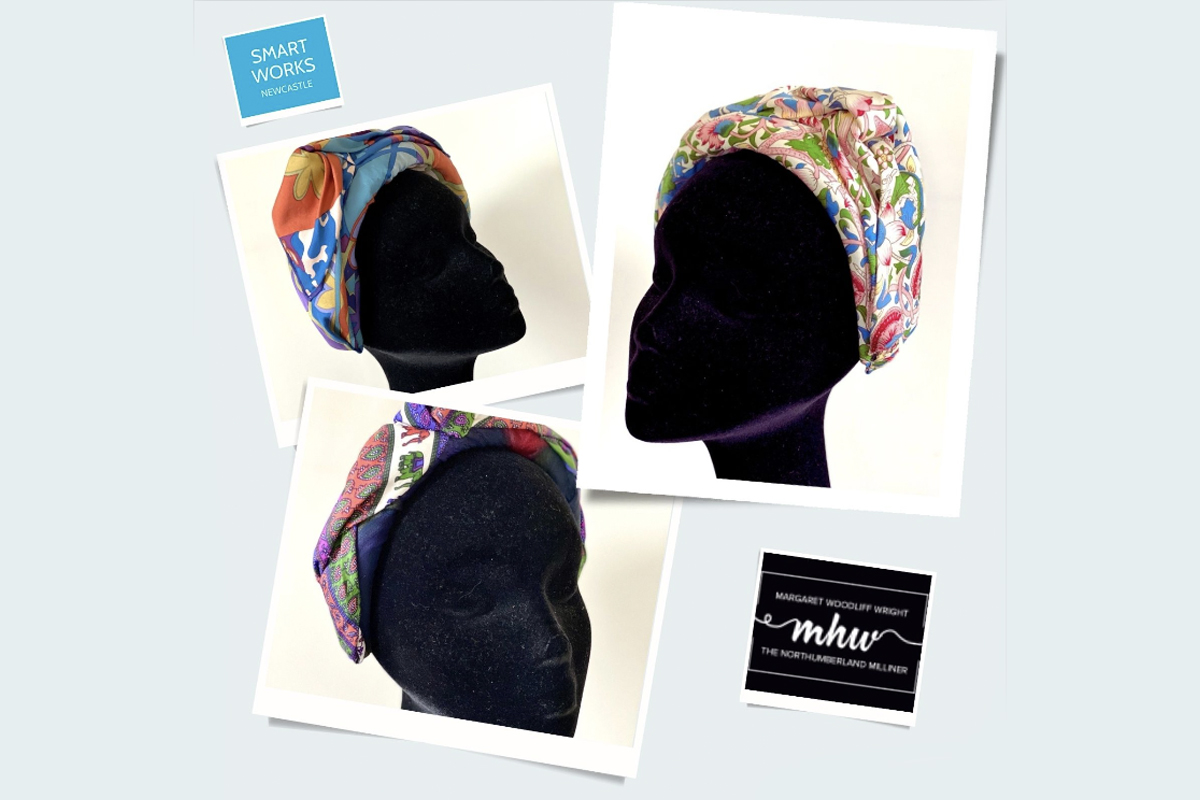 Next, it was onto the Dior Bow-inspired fascinators, and for this style, I cut three rectangles of fabric from each of the scarves. After interlining the fabric and blocking it over millinery buckram, the bows I had created were attached to couture-wrapped headbands.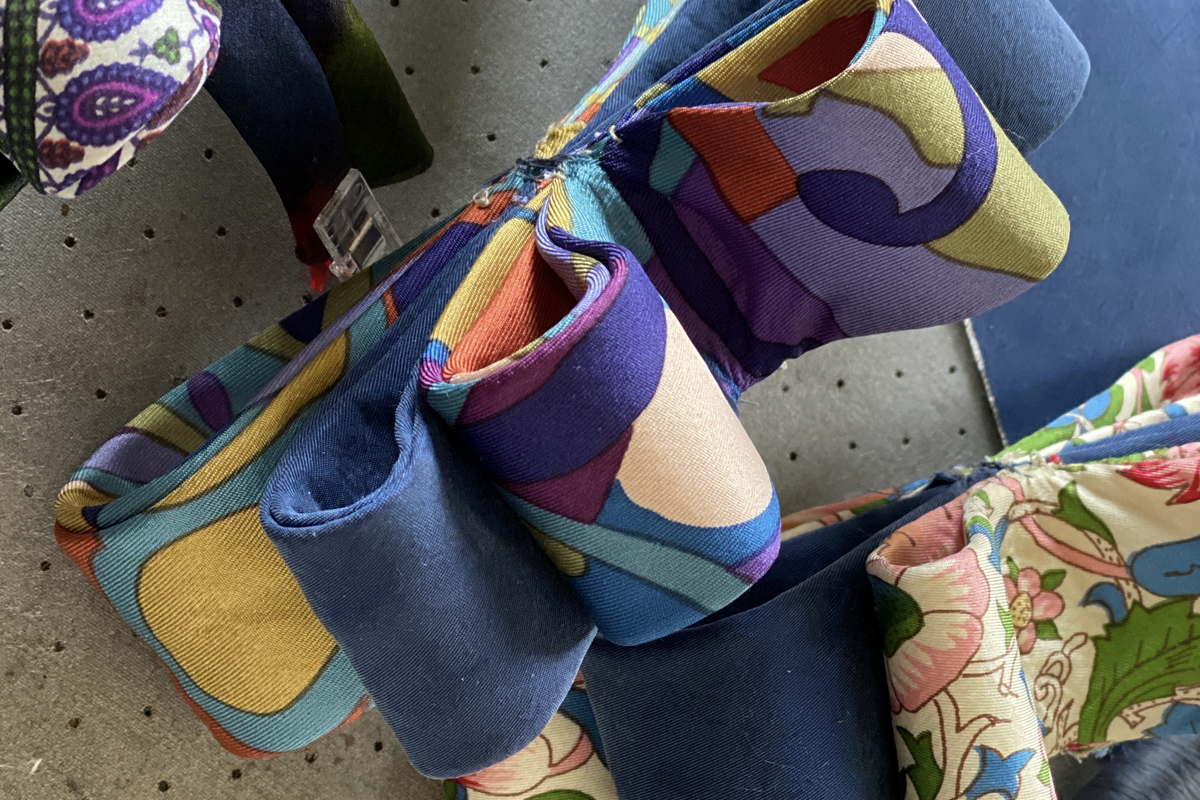 Apart from my enthusiasm for using recycled fabrics, the fascinating aspect is how different the fabrics look according to the treatment they have been given.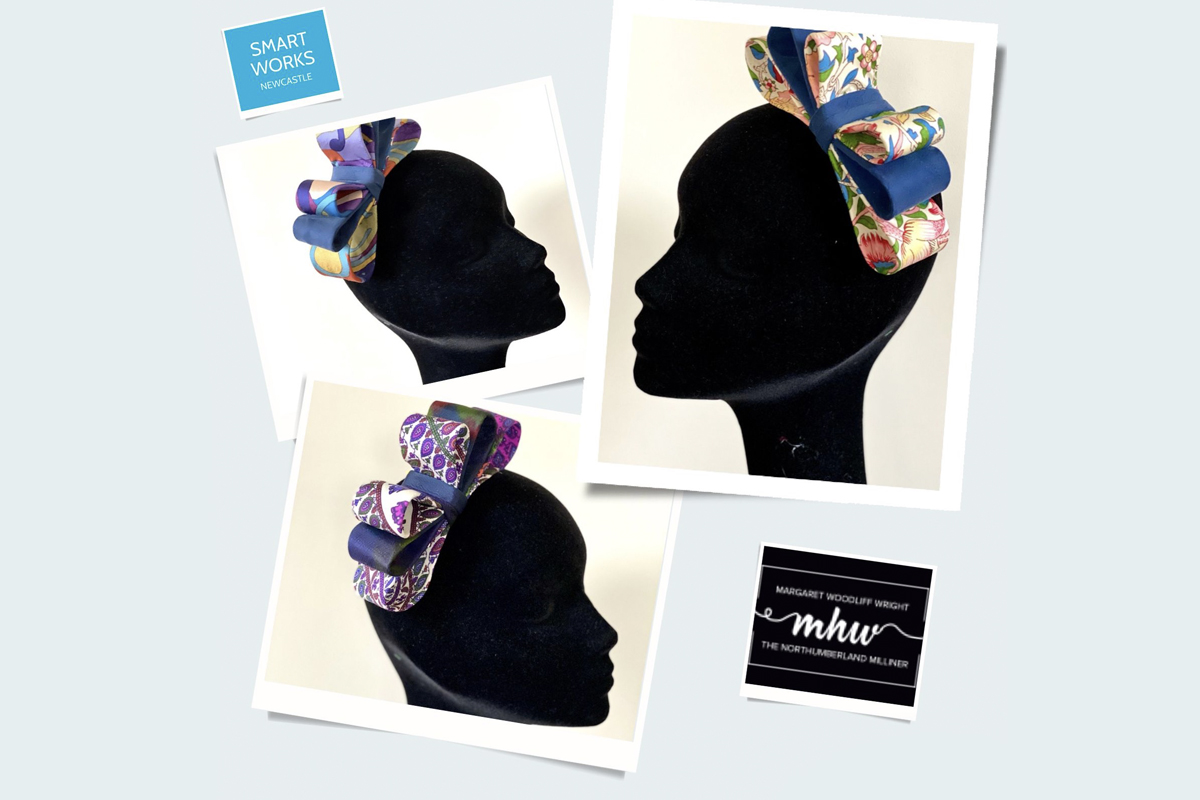 If you have a lovely silk scarf you have fallen slightly out of love with but cannot bear to part with, please get in touch for more details about how to commission your special piece. Both sustainable designs – the turban headbands (£95) and the Dior-inspired bow fascinators (£125) – are made from your own recycled scarf, or the fabric can be commissioned, making each one unique and, of course, sustainable.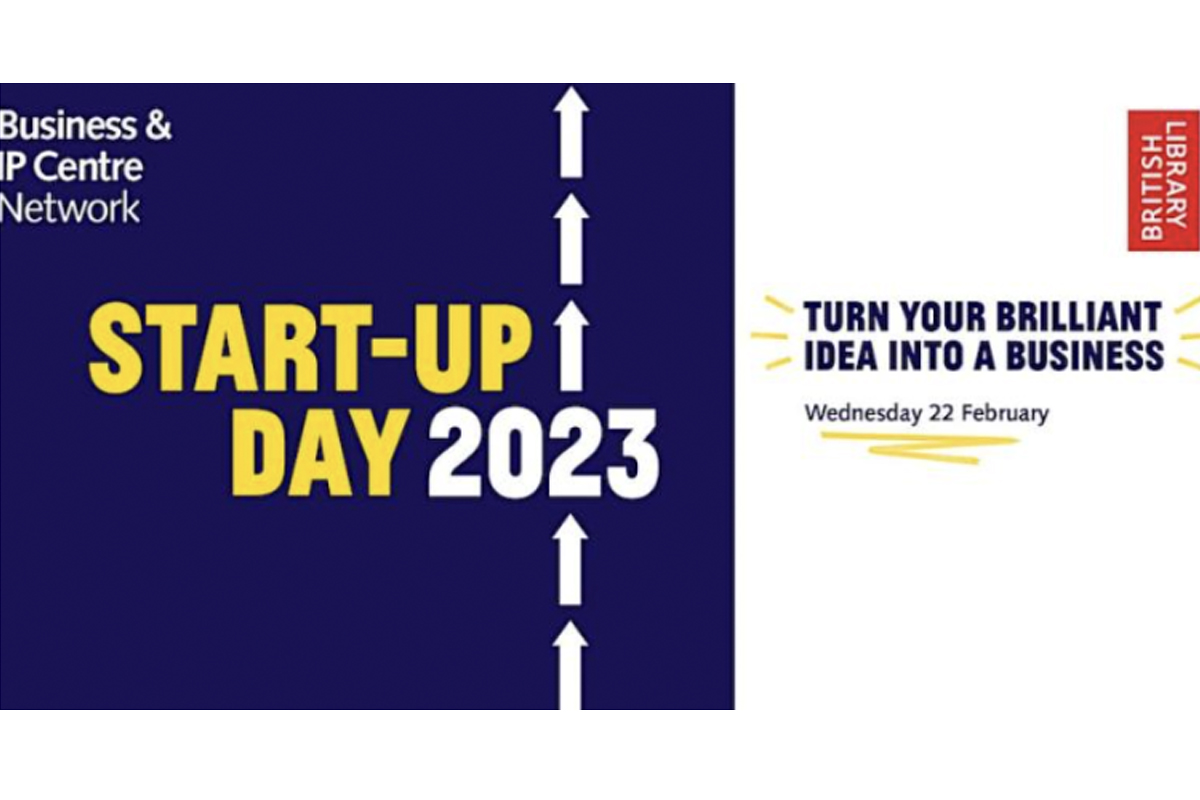 The entire Smart Works sustainable collection will be presented at the Newcastle City Library. Other examples of my sustainable work will be at the upcoming BIPC event "Inspiring Entrepreneurs" on February 23rd.
BIPC North East event on LinkedIn.
The first two pieces will be auctioned at the Smart Work International Women's Day event on March 9th for members of the Northern Counties Club. The other pieces will have their "moment of glory" at the Smart Works events later in the year.