Well, something amazing happened a few days ago. The online artisan crafts platform that hosts my accessories – The British Craft House – founded by the indomitable Dottie Bonar, received a call from No 10 Downing Street!
Tremendous excitement ensued – would Dottie set up a stand at the upcoming No. 10 Christmas Fair featuring merchandise from the platform!? Well, who could refuse such an invitation? It's a fantastic opportunity for the platform and its artisans and outstanding recognition of Dottie's hard work and dedication to building a new platform from scratch.
The British Craft House is just one of twelve businesses chosen to display the best of British products. This invitation represents a fantastic opportunity for the platform and all the artisan businesses involved. Of course, just like last year, No. 10 will be issuing a press release about the fair, and there will be lots of VIPs browsing – and choosing their Christmas presents, we hope!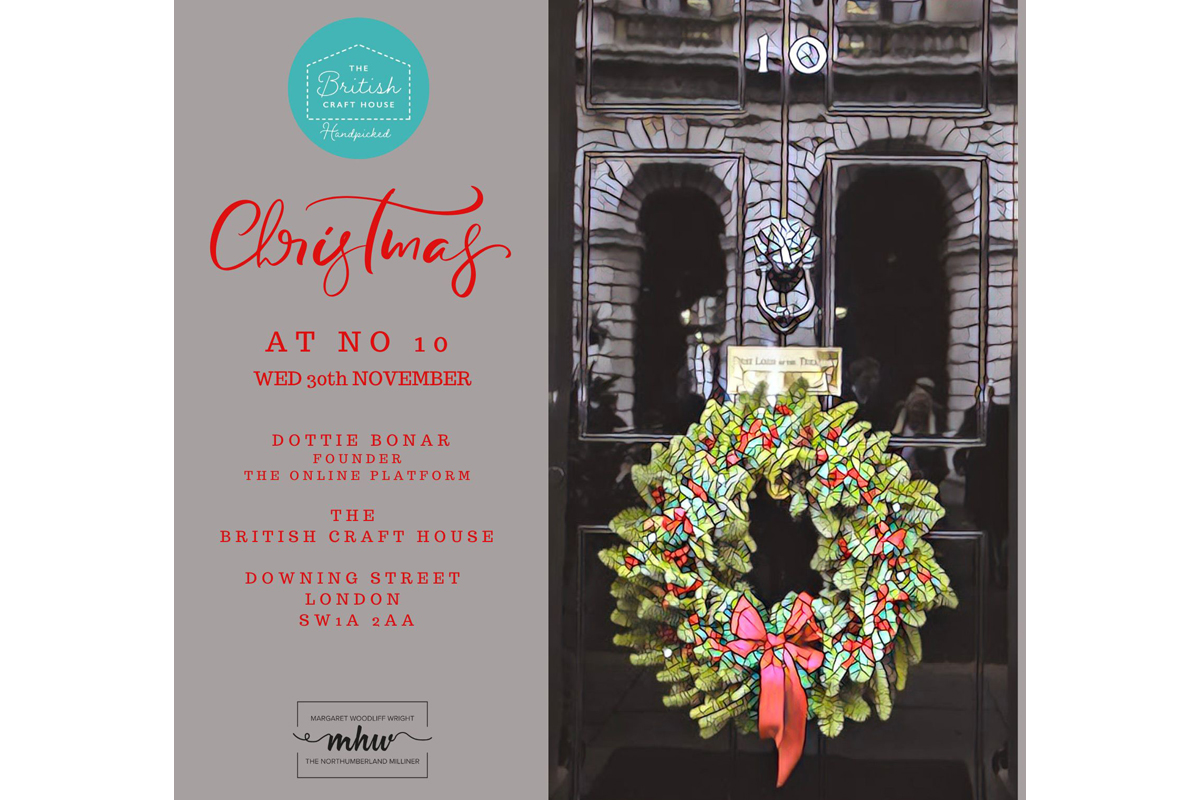 I opened my accessory store with The British Craft House almost three years ago. The platform is dedicated to handmade British artisan gifts and is just three years old – so I am delighted to have been invited to be involved with this week's great experience, albeit in a small way and from the far distance of Northumberland!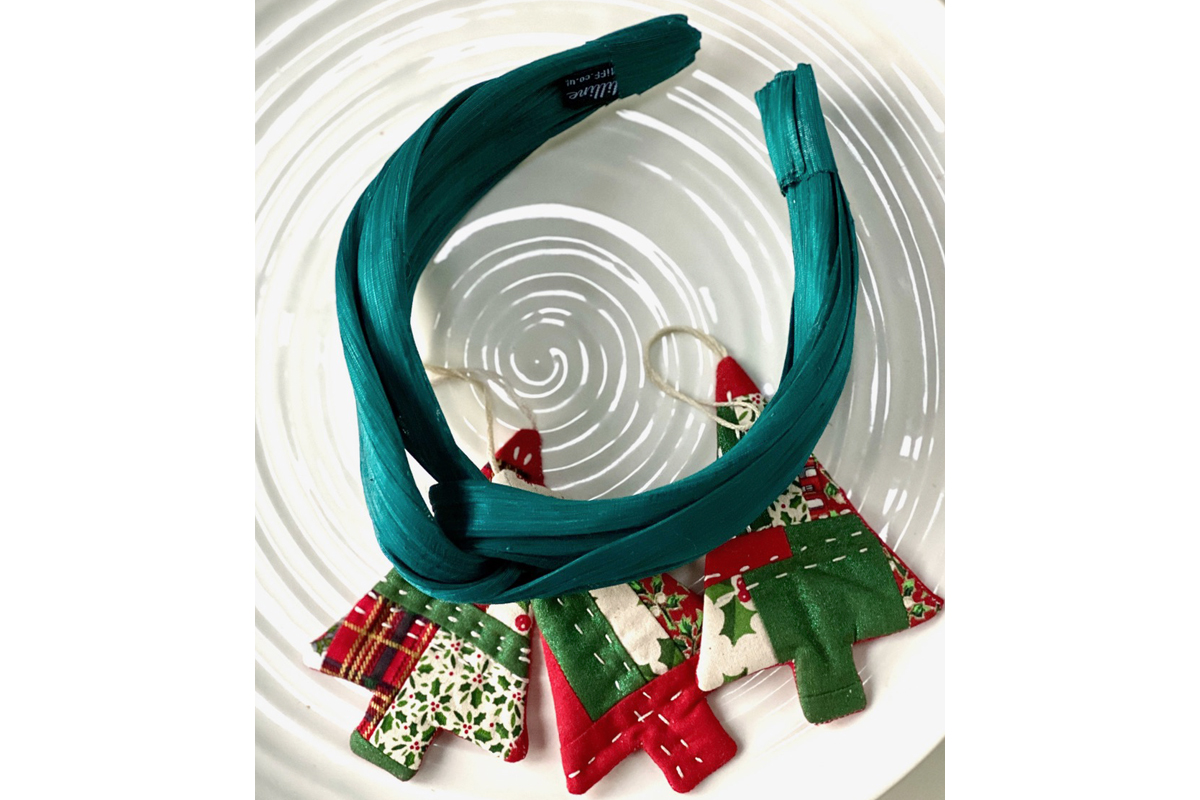 As you will no doubt have anticipated, I sent my parcel, full of millinery goodies as soon as I could get everything together, to the headquarters of TBCH, which is now a hive of industry, getting ready for the No. 10 Christmas Fair. My parcel contained one of my silk abaca turban headbands, pictured above, and a pair of pieced, quilted and boro-style embroidered Christmas Trees.
Everyone is hoping for a very successful day on Wednesday, November 30th.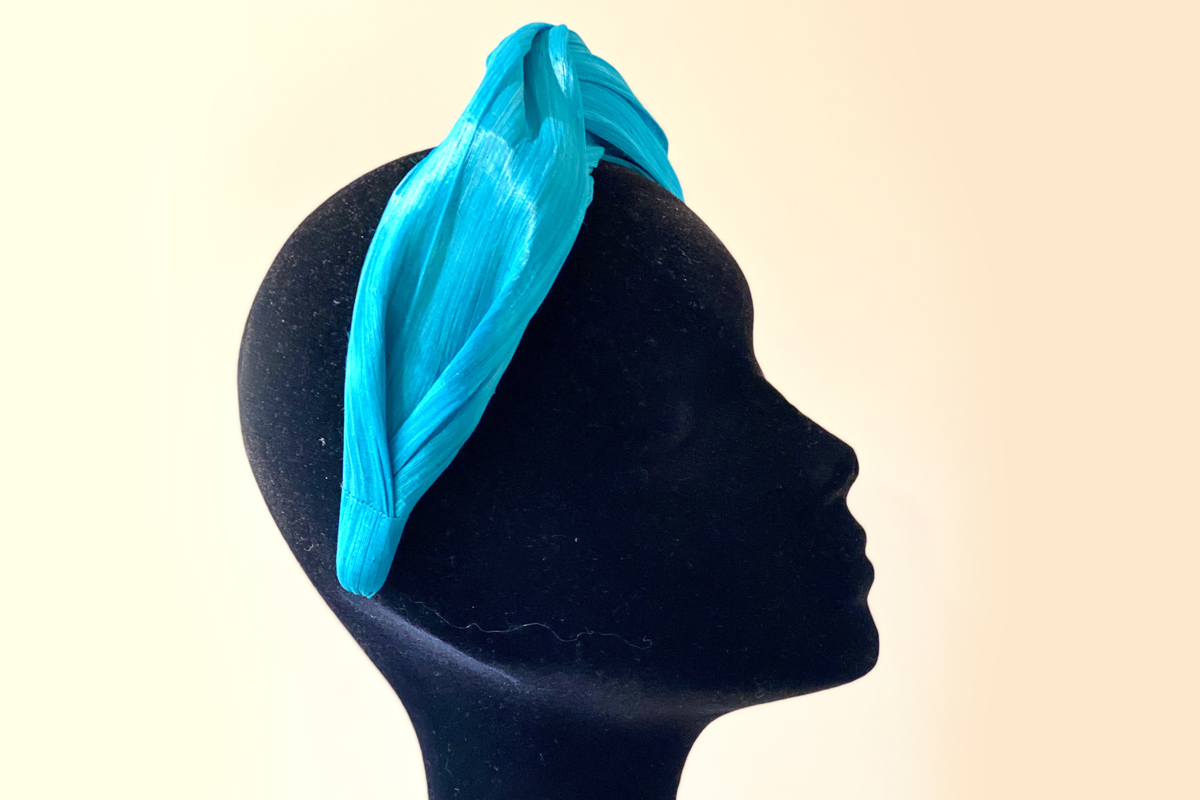 I sent one of my silk abaca turban headbands, in Jade Green to No 10 Downing Steeet, a contemporary style of headwear, the silk abaca turban collection is available in various colours, including this stunning Cerulean Blue.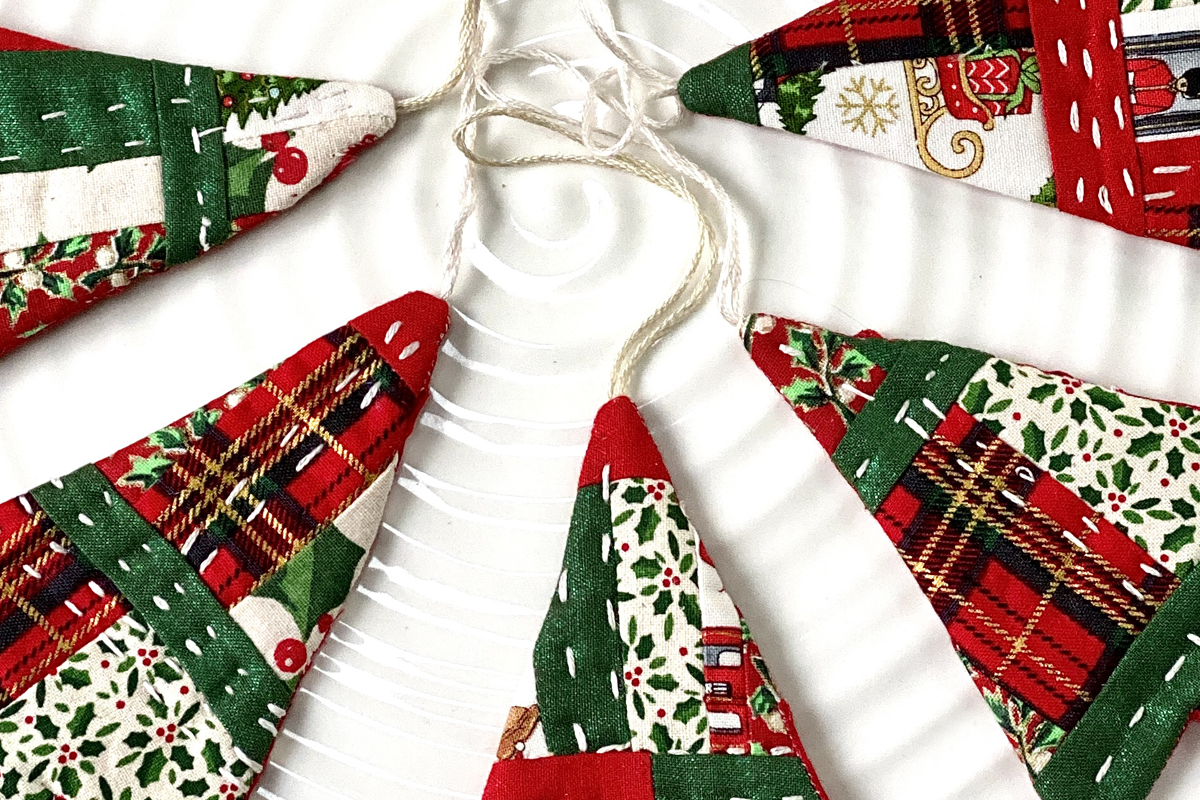 Also on their way to No 10, was a new Christmas line – some handmade, quilted and embroidered Miniature Christmas Trees. The Boro-inspired hand-embroidered decorations have been randomly yet carefully pieced and quilted. Many include classical London images such as this glimpse of a London double-decker bus.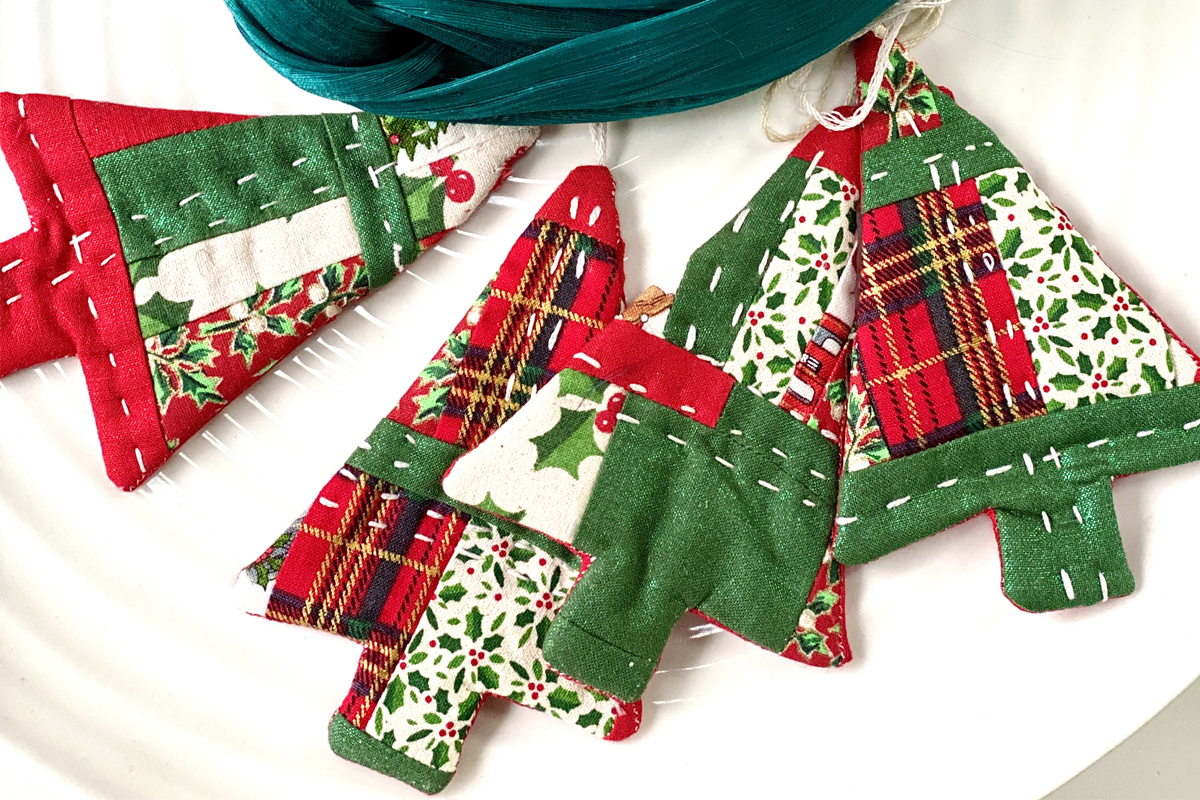 Both items are available from my British Craft House store. The Christmas Trees will also feature later in the week at the inaugural A Very Merchiston Christmas Fair.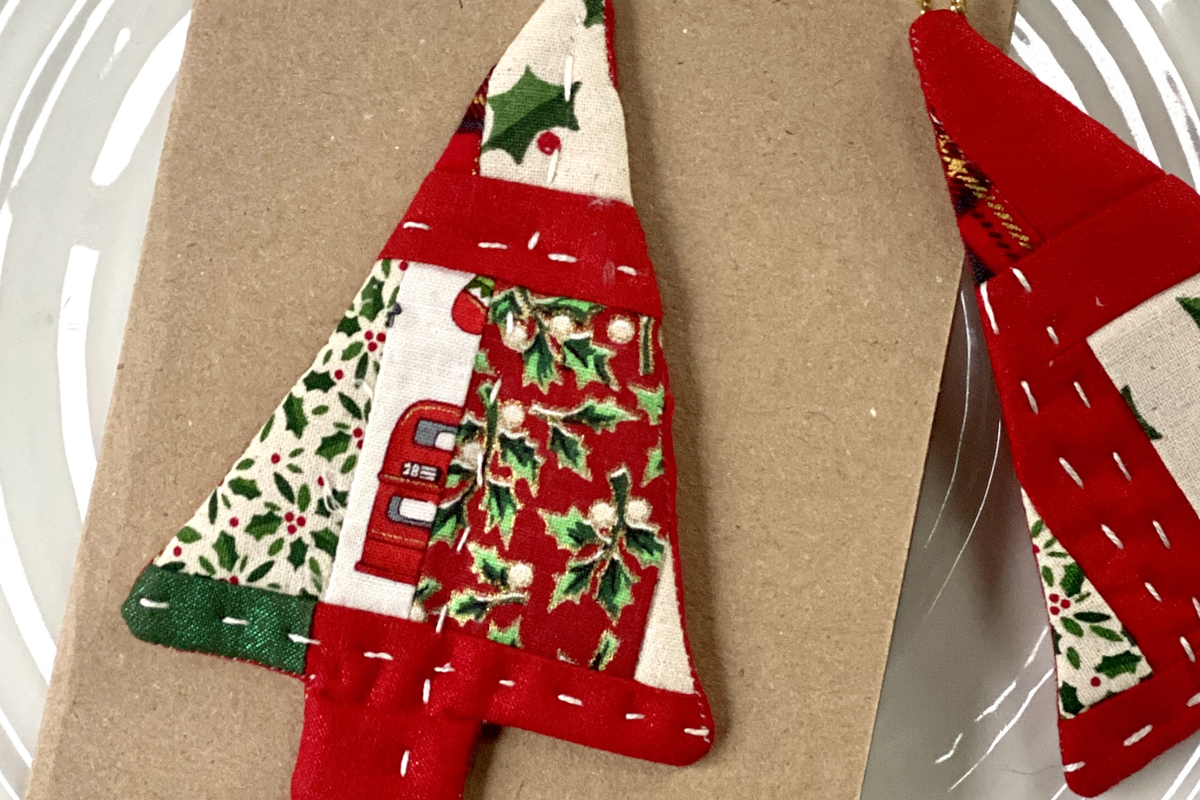 And to bring things full circle at this time of giving, all the gifts that have been supplied for the No 10 Christmas Fair by the British Craft House artisans will be prizes in an online fundraising event, with all the proceeds being donated to the Action for Children charity.