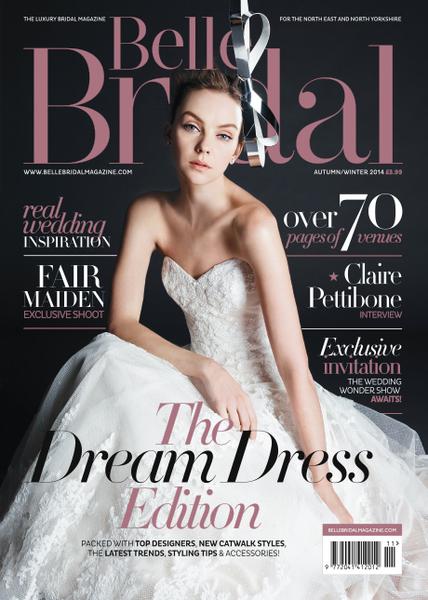 AW 2014 Belle Bridal.
I am delighted to have my latest ranges featured in the
latest edition of the Belle Bridal,
the prestigious luxury bridal magazine,
for the NE & Yorkshire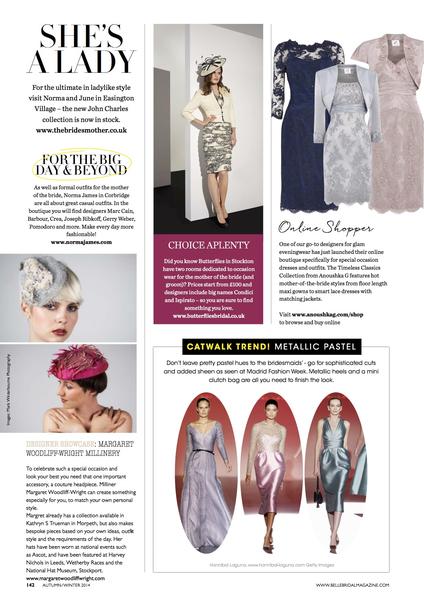 Designer showcase: Margaret Woodliff Wright
The couture pieces shown are a vintage style beret in cerise pink pleated silk, with contrast lime silk feather style trim, and a recycled felt and beaded heart shaped head piece. Personal shoppers can now see my range at Kathryn Trueman Bridal Specialist, of 42 Bridge Street, Morpeth, Kathryn is also able to arrange a personal consultation.
The editorial features photography by the talented Yorkshire based photographer Mark Winterbourne; make-up by Leeds based make-up artist Marina Peluso; styling by Jemina Robinson, who along with Emily Ellwood also modelled. A big thank you to all the team along with Stephanie Jane Murie, who was indispensable on the day of the photo shoot!