Connecting with your audience is incredibly important in the life of a maker. Whilst social media is excellent for connecting with a worldwide audience, now that we can meet freely again in person, Arts Festivals provide an ideal opportunity to meet your more local audience.
So this summer, I have been privileged to be showing alongside some of the Northumberland-based creatives, in stunning locations such as Ayton Castle, just over the border from us here in Northumberland. Once you set up, you are reminded that this extensive county has a broad spectrum of talent, including fine artists, basket weavers and creative textile artists.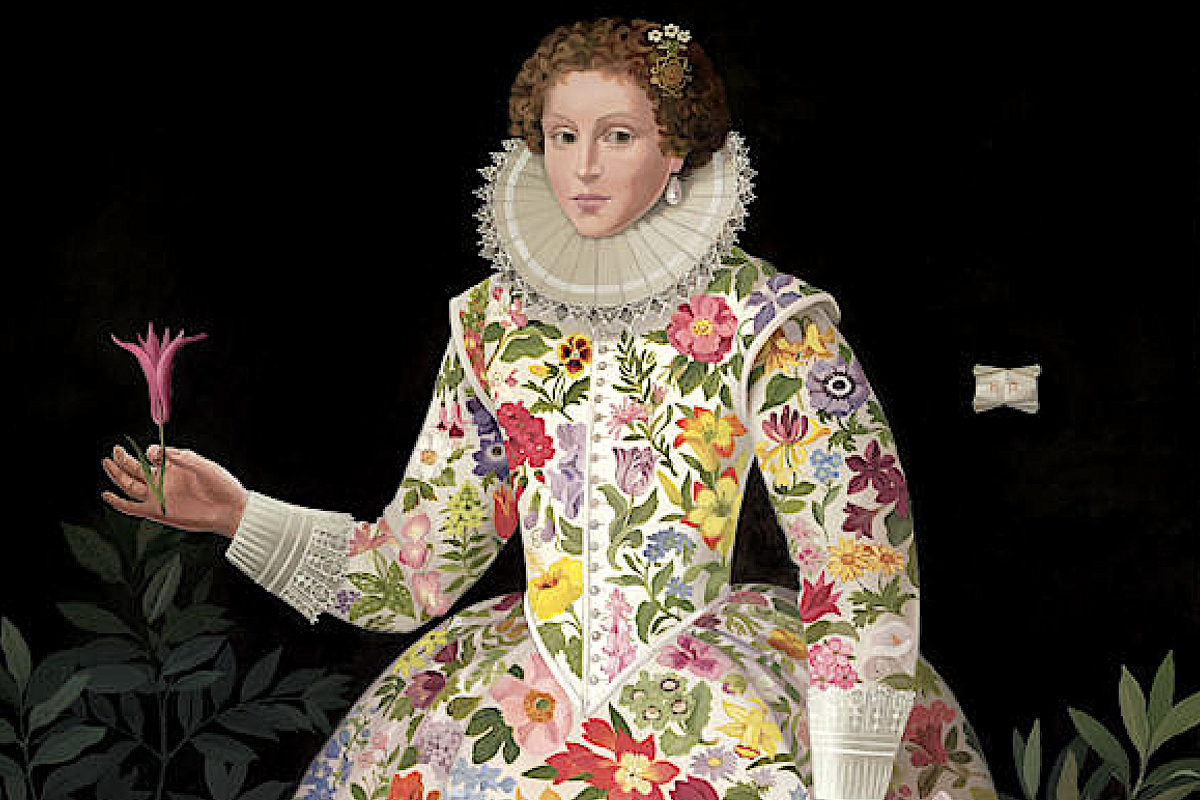 What is so interesting about millinery is that it involves such a variety of skills – the first of course is imagination! It takes years and many hours of trial, error and practice to acquire the technical skills required to translate and transform flat materials into a creative interpretation of a client's brief. Millinery itself includes some of the skills inherent in the techniques I mentioned above – it is helpful, for instance, to be able to draw so you can help your client visualise your vision for their commission. The ancient art of basket weaving has overlapping skills when designing and making the structure of bonnets and the like for theatrical productions. A creative textile artist's skills are also readily transferable, and I love using them in my work.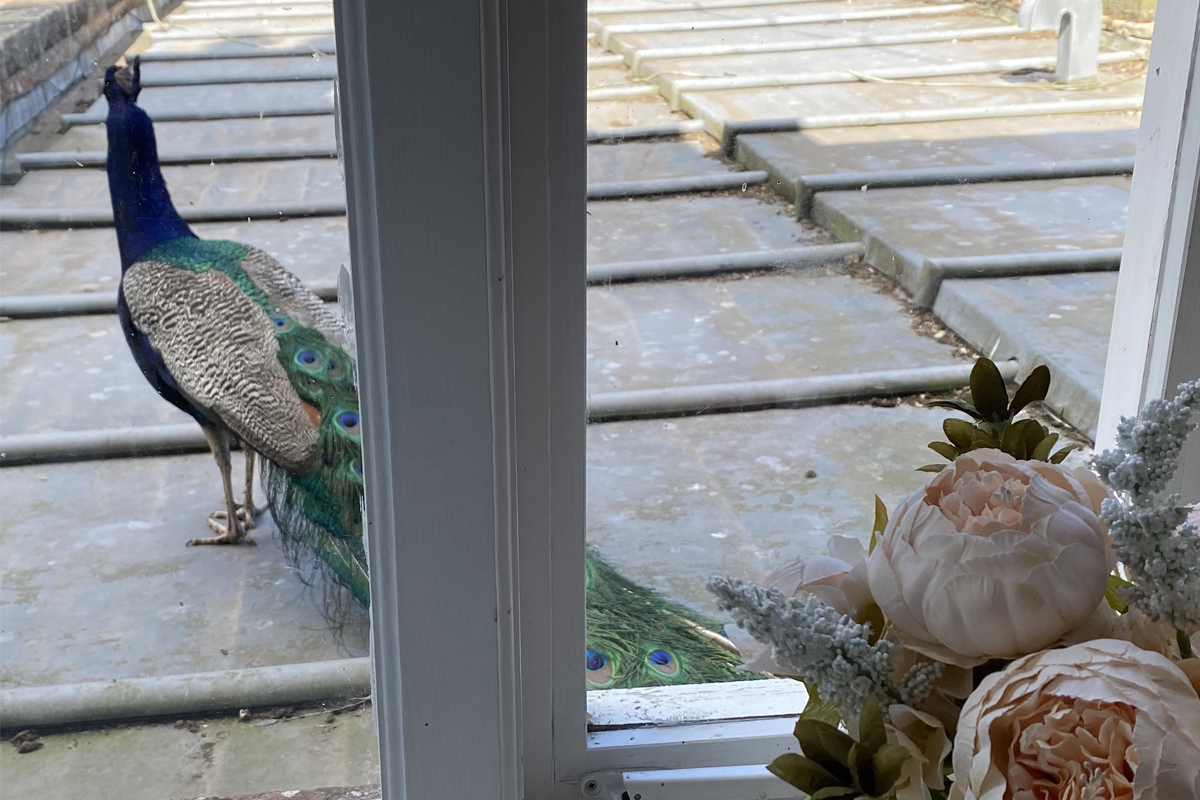 Arts Festivals offer the opportunity to meet and talk to your local audience and visitors in person, enabling you to communicate the variety and depth of skills required for your creative practice. Explaining the spectrum of skills involved in making, in my case, millinery, is a never-ending pleasure. The audience at Arts Festivals tends to be universally interested in "meeting the maker" and chatting through the highs and lows of your craft. Of course, when times are quiet, there is the bonus of an opportunity to exchange thoughts and tips with the other creatives at the venue that may be applicable to each other's work. 
As I start to look forward to the next show – Art at The Hindmarsh at Alnmouth on August 6-7th – I thought I would look back at some highlights from the recent Arts Festivals that I attended in June and July. 
At Ayton Castle, Lesley McNish of The Tin Shed curated an arts festival in the spectacular setting of a Victorian Scottish Baronial Home with sandstone turrets. Exhibiting in the beautiful art-filled entrance hall, my stand was positioned adjacent to Liz Riches' "The Plant Collector". Liz, a contemporary artist, paints in a style known as magical realism. I could show a significant selection of headwear in floral styles, including many exhibition pieces to reflect my location under her stunning painting.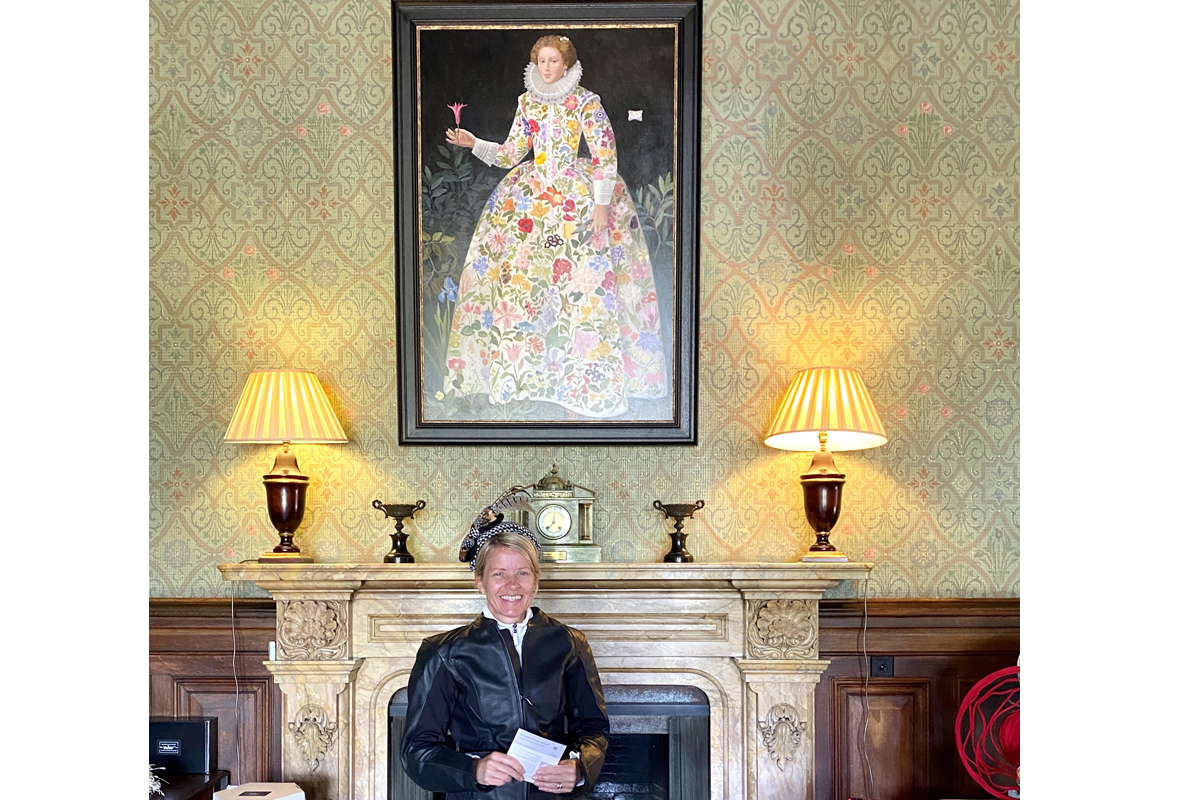 Here are two images that I like – one is of an Edinburgh motorbike enthusiast who arrived in her black leathers and tried on many of my pieces, including a Northumberland tartan headpiece.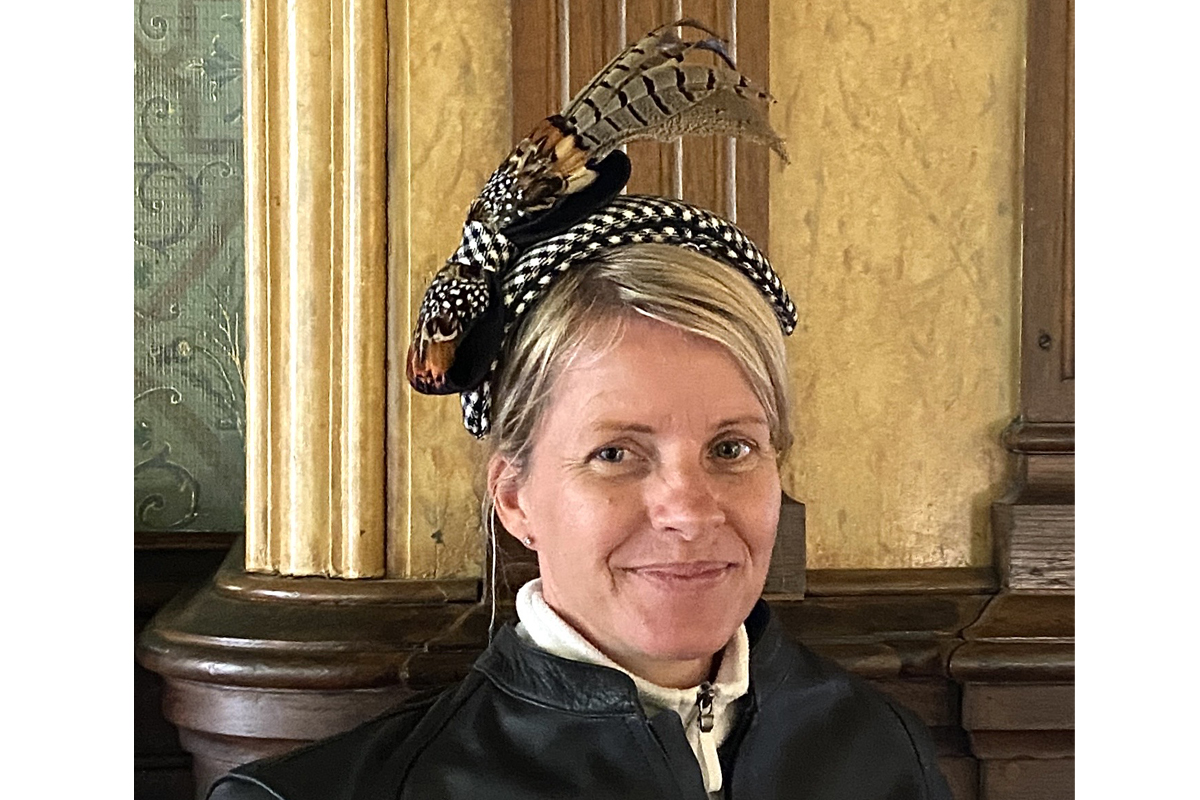 The second image, shot by Phil Punton – not taken on the day itself – is of Michelle MacFaden, of USalon Gosforth wearing "Old Father Time", another headpiece that attracted considerable attention at Ayton Castle.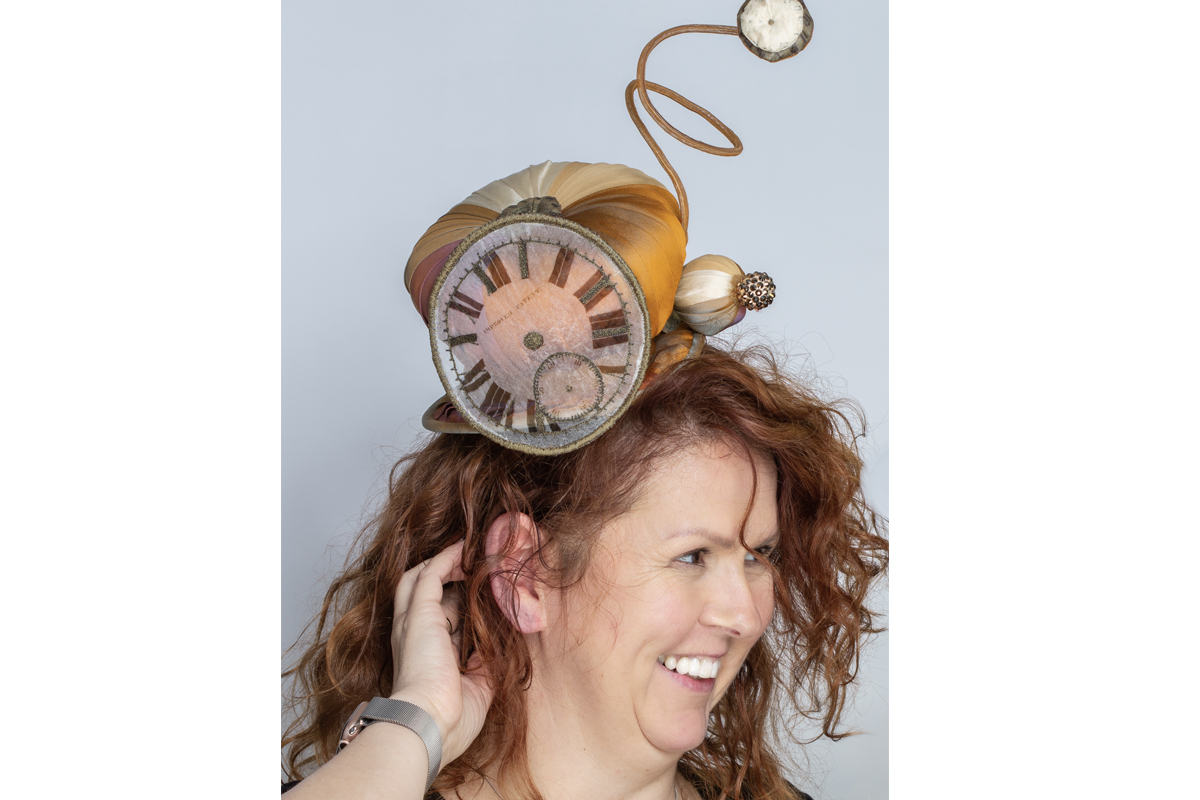 Coming along rapidly after Ayton Castle was another The Tin Shed festival at the pretty stone-built Northumberland Village of Whalton. This coincided with an open day at the stunning The Moore Garden for the NGS in the village.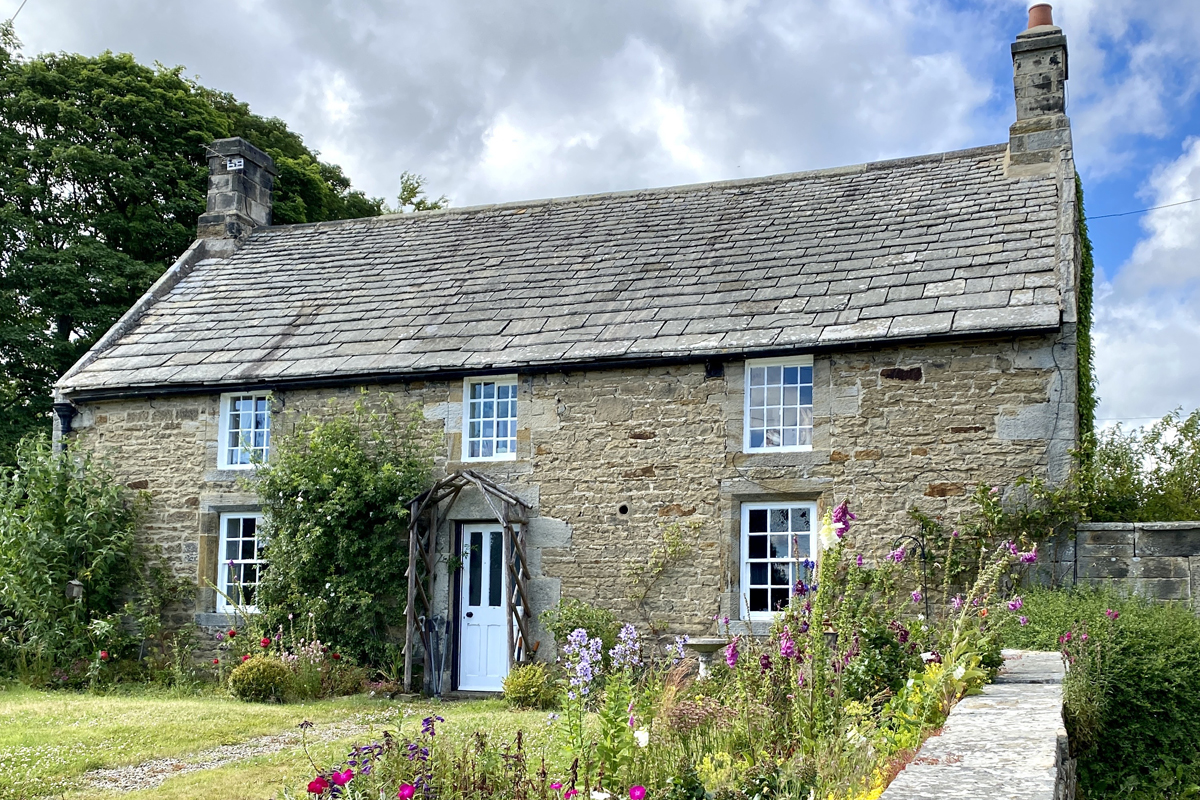 At Whalton, I was delighted to welcome many of my couture clients, who came to look at my latest collections and have an in-person chat about their upcoming events and commissions. 
And finally, there was the Belford Arts Festival. Spread across the village of Belford, this community-based cultural festival was first held some six years ago. As well as showing my couture collections, I launched a new selection of fedoras, effortless headwraps, and silk abaca turban headbands. There will be more designs added too for Art at the Hindmarsh.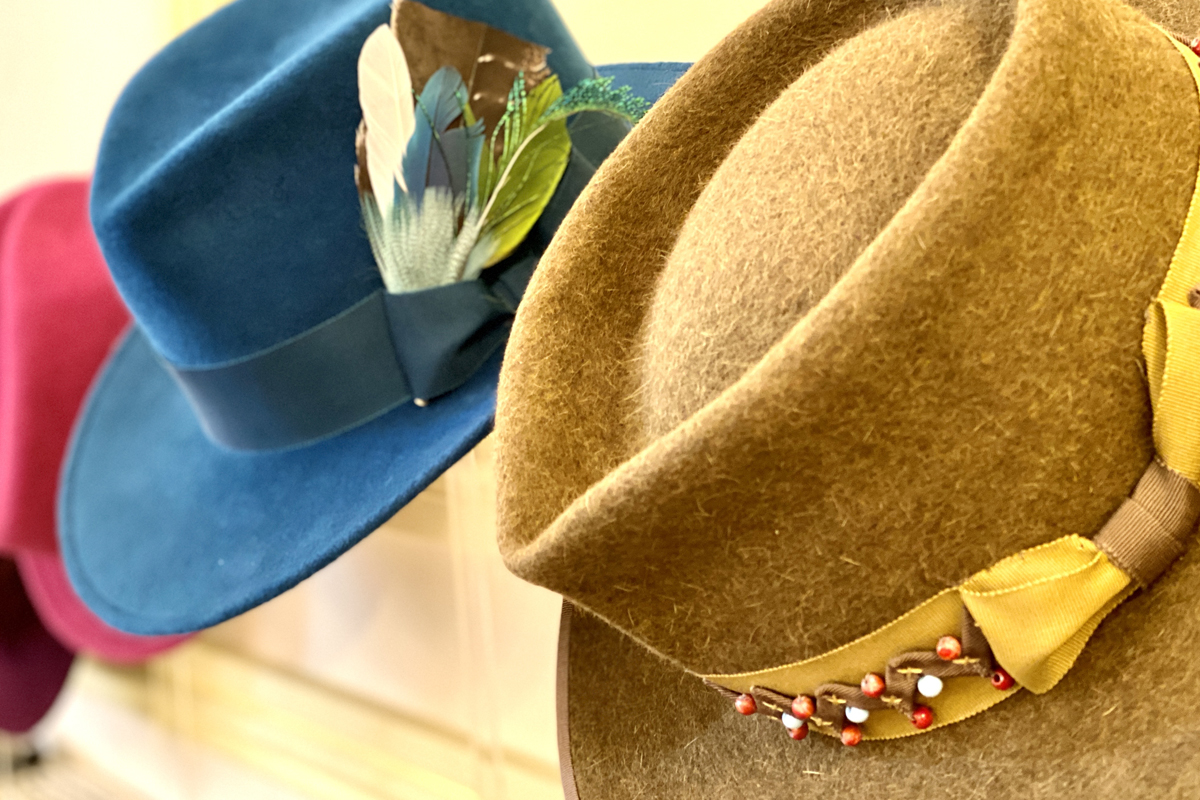 So, I hope to catch up with you sometime over the summer. 
As many of you know, Alnmouth is a lovely village to visit, nestling as it does just behind a beautiful long sandy beach. I'll be posting nearer the time with more details of my new products made especially for Art at the Hindmarsh, which is taking place in Alnmouth, over the weekend of August 7-8th.