After an exciting Autumn '16, when a number of my millinery headpieces were selected for international millinery exhibitions, I was delighted when Fenwick of York asked me to put together a couture collection of model millinery for their cutting edge womenswear Design Room. Launched there in May '17, it will be featured in the 1st Floor Fashion area for the months of August & November, too. In an earlier post I wrote about the wonderful reception the collection received from customers and staff alike in the York store in May.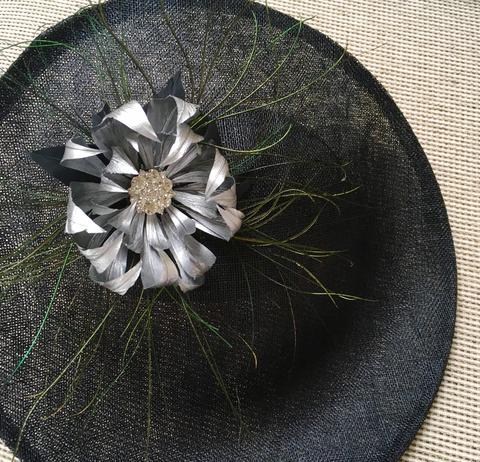 For this month's pop up shop, I have created some new pieces over the course of the summer. August of course is an important race month in York – culminating in Ladies Day at the Ebor Event. So I thought I would feature a couple of these new pieces in this blog post.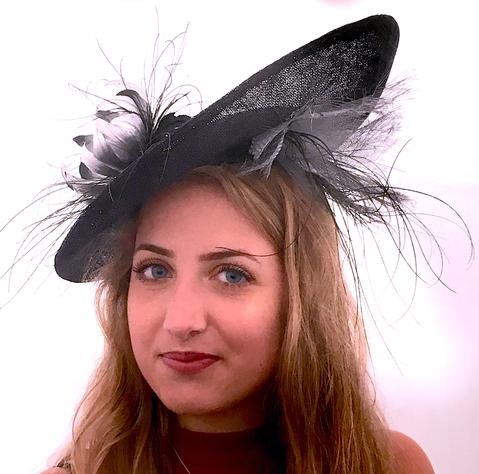 Seen here is "York" modelled by Esther Davidson of Alnwick, at the Belford Arts Festival last month. "York " a popular saucer shape, is worn on headband and features a hand painted feather flower with bejewelled diamante centre, set amongst peacock hurl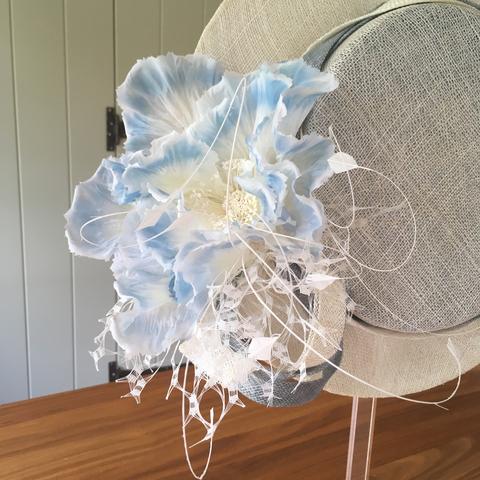 "Katie" worn by Kayleigh Lindstedt author of the fashion blog "I Dream of Coco" is a modern interpretation of a classic boater. Katie features a two-tone crown, plaited hatband, is trimmed with an exuberant hand painted French silk ivory & blue poppy, veiling and trimmed coque feathers.