How I evolved to became a couture milliner seems to hold an ongoing fascination for anyone remotely interested in hats or simply interested in the motivation for someone being involved in such a creative field. With this in mind I was delighted to be asked to present my talk Creating The Northumberland Milliner to The Friends of the Hatton on Tuesday 19th November 2019
The Hatton Gallery was founded in 1926 and provides the University of Newcastle and with what has recently been described by The Times newspaper as one of the most impressive exhibition spaces in Britain. The Gallery is a significant force in the city's creative life – it is a small but beautifully formed gallery so I was delighted when Josephine Cousins, one of the talk convenors at The Friends of The Hatton, got in touch to ask me to deliver my talk about the development of my career.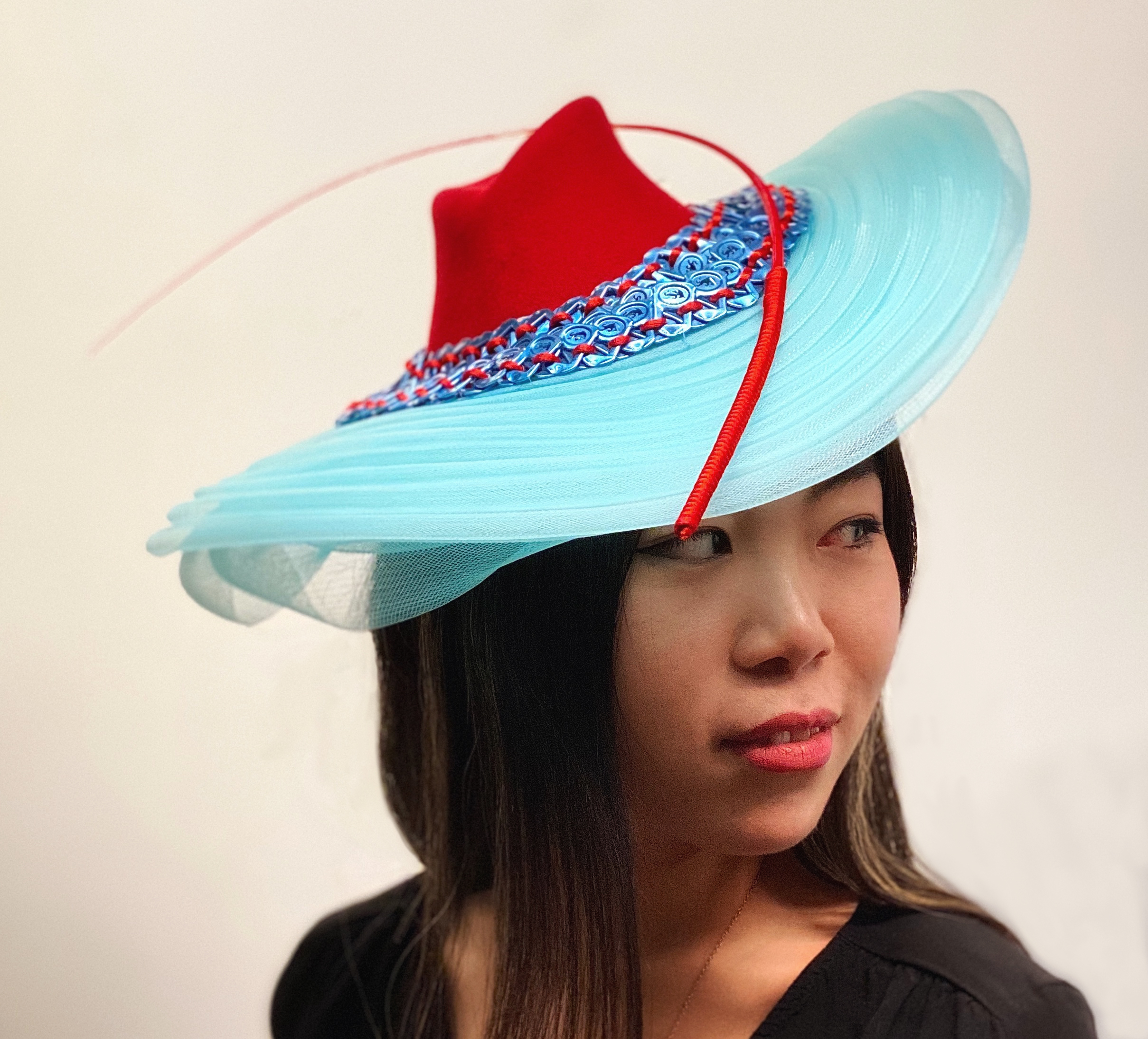 Unusually for the normal locations of the talks I give on my work, the gallery is located very close to my studio in the centre of Newcastle so taking lots of samples of the equipment and examples of the pieces that I make was not a barrier, aka I arrived with many boxes of hats and headpieces and had a thoroughly enjoyable time talking to the Friends! The image shows my piece Heald which I always take to talks as it illustrates my interest in Recycling. There is a blog on this piece covering the making process earlier in the thread too.
It was here too that I was interviewed by one of the University's MA students Candice Jiale Zhao for a project she was working on, and this interview and our conversation has since become the basis of a firm friendship. The image is one of Candice modelling my piece Maelstrom"
Please do get in touch if you would like me to talk to your group or deliver a short creative workshop.