A wedding in the family! It's not only the bride who will want to look her best on the big day – the bride's mum will be in the limelight too, along with the groom's mother and the principal guests, who will also feature in the wedding photos, they'll all be gearing up and planning their outfits for the long-anticipated day!
I get a real buzz out of helping Mothers of the Bride and Mothers of the Groom especially, so, let's settle one big question first – do you actually need to wear a hat? And the answer is – it's entirely up to you! The decision to wear a hat, and its style, depends on the formality of the occasion, and this is generally discussed during the planning stages of the wedding. To generalise, for a church wedding followed by a marquee reception it's still traditional to wear a hat; in a more relaxed setting – a barn wedding for instance a headpiece or halo would look great; and for a casual, tipi or beach style celebration something smaller and more informal say on a small comb, maybe more suitable.
Once your outfit has been chosen it's time to start thinking about the accessories and a hat or headpiece is key to completing the outfit, it should be the icing on the cake so to speak! The most important thing is to choose a hat or headpiece that you feel comfortable wearing that also compliments and coordinates with your outfit. A good place to start is by checking out all the styles on my website, there are Ready to Wear designs in the Online Store too. After browsing the section there if you would like more details about commissioning your own couture hat or headpiece, capturing the essence of this very special day in your family's life, please look at How it Works (below).
To arrange a date for a consultation please get in touch via the "Book a Consultation" form.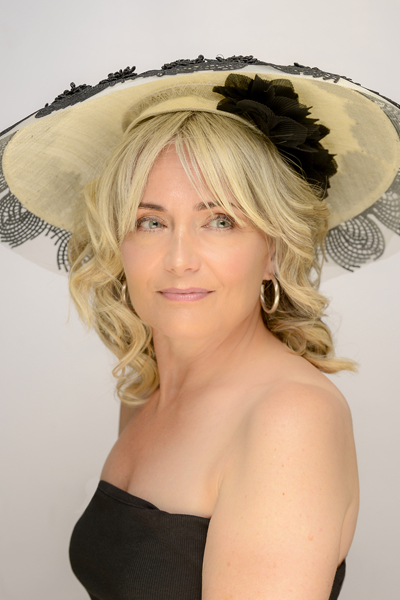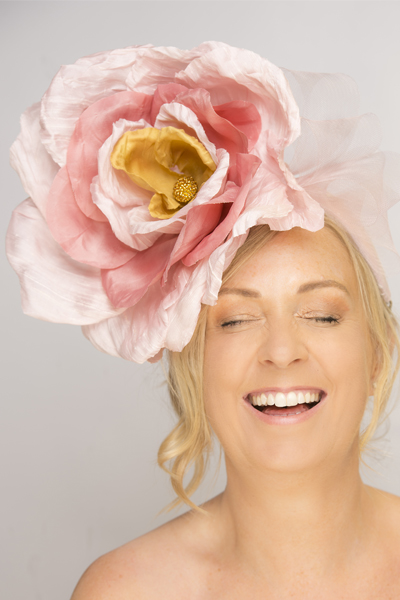 Couture Collection Gallery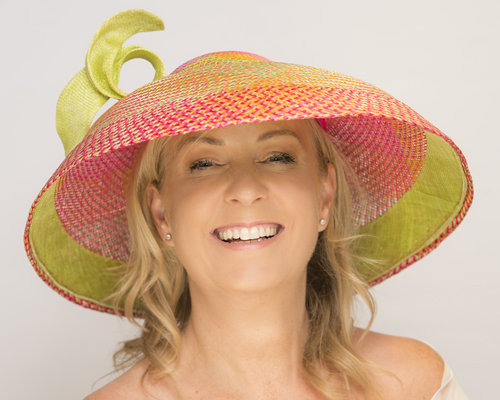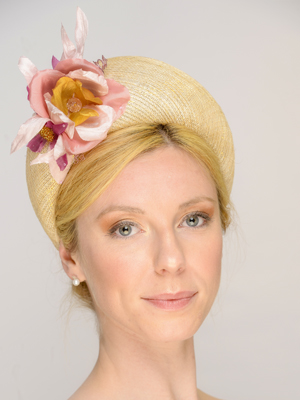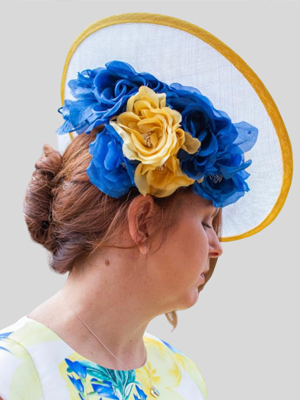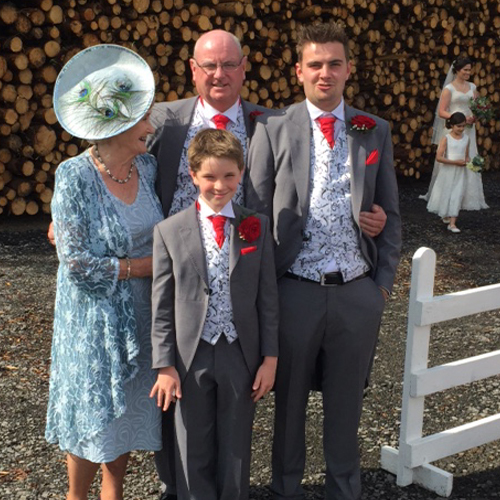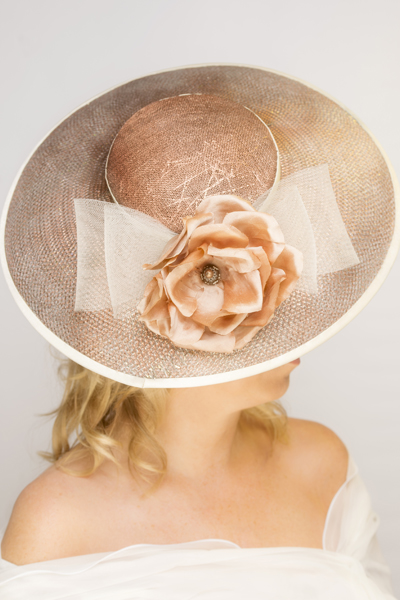 Each couture commission is hand-made in my studio, shapes are hand-blocked, with the trimmings and flowers expertly made, and shaped by hand.
The commission starts with an initial in-person visit to my studio in NE67 or NE1 – for pieces with universal head fittings this could also take place by Zoom – to look through and try on my samples. Firstly, together we select the shape itself, then the design, styling and fabric choices follow – these may include parisisial straw, luxury felt, fine silks, lace, flowers, feathers, veiling and beading. It's very helpful to bring a sample of your fabric with you to the appointment, many bring the dress itself, though I appreciate that this is not always possible! The first consultation will last about 1-1.5hrs, and throughout the commission making process I will stay in touch by email or FaceTime to update you on progress.
Once the shape has been made there will be a further consultation, which can be by Zoom, to confirm the choice of trims and finishes. At the final appointment, we will have a grand trying-on session and I will explain to you how to adjust your headpiece. Your headpiece design will take four to six weeks to create, and start from £300 (halo bands from £250) there are more details here.
Please get in touch for more details and to make an appointment complete the consultation form below.
To arrange a complimentary one on one couture consultation, please fill in your details below.