Designer Makers Craft Market is known for bringing together an eclectic mix of makers and creators to the October event which is one of the first Christmas markets in Yorkshire. The Designer Makers Craft Market is curated by the multi-talented Kathryn Guy and held at the sensational Garden Rooms at Tenants, Leyburn. After the last couple of momentous years, it was exciting to get back to a little normality and pack up a selection of hats, headpieces and accessories to attend my first craft fair for many months.
If you have been reading my blog recently you will probably realise that I now have a new website created by Andy Ditchburn of Perro Designs. Perro Designs is a local web design and marketing company and Andy has been working on my website over the summer, and together with Phil Punton Photographer 's images taken at the millinery shoot at USalon in Gosforth in mid-summer, I now have a totally new look! To capitalise on this I also ordered a new display banner, especially for the craft market.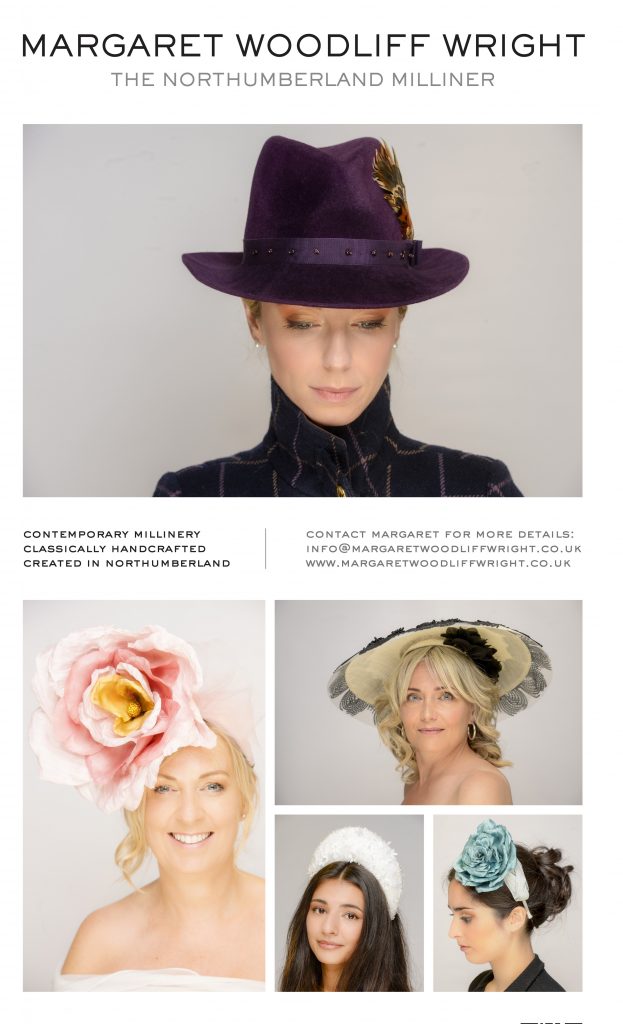 As well as a selection of new hats and headpieces such as this lovely red peach bloom felt fedora, there were also new collections of accessories.
Featuring Lochcarron of Scotland tartan, this collection of curated handmade Lochcarron tartan brooches is available in a round or contemporary square format. Each corsage can be used as a hat decoration,  lapel or coat brooch, and consists of four classic tartans finished with a handmade petersham covered button.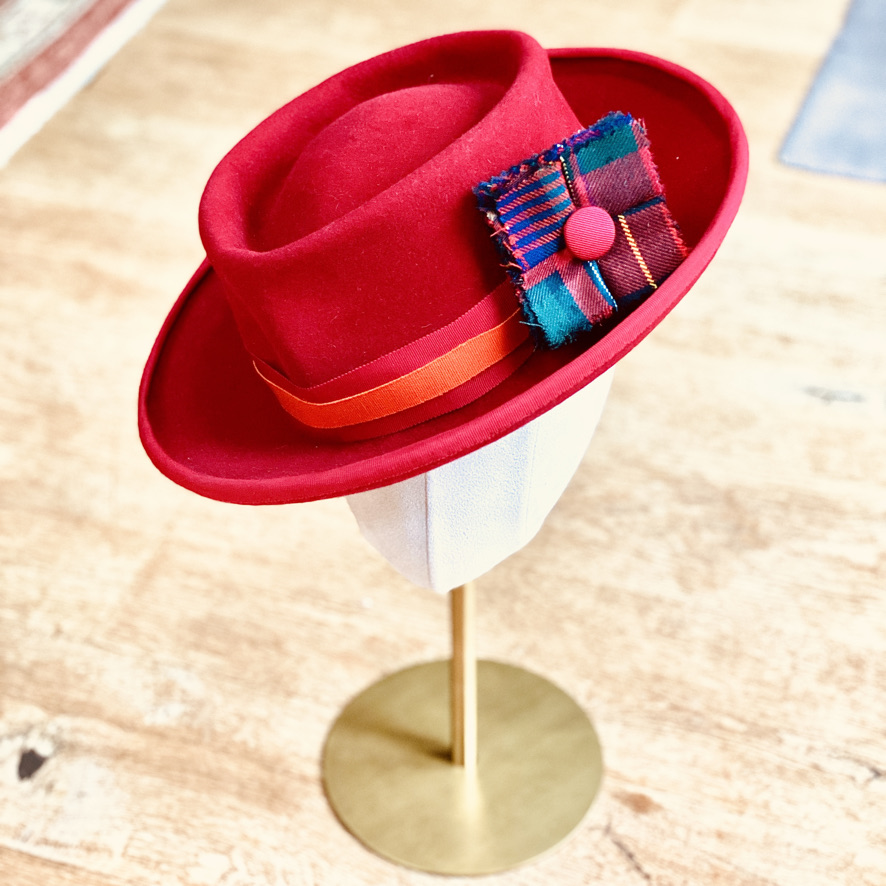 I was also pleased to be able to bring along some new accessory products developments to the craft fair, including these merino wool four colour felt flower lapel brooches.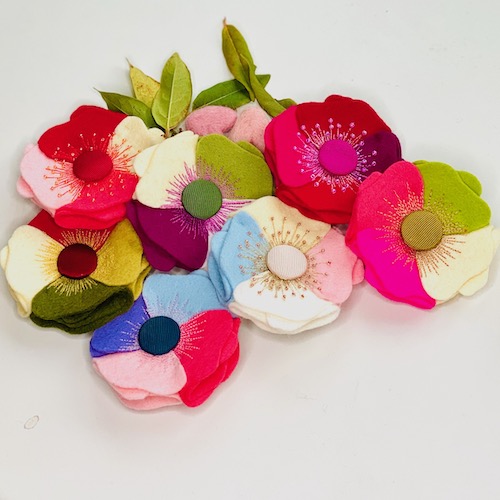 And finally, a new collection of handmade silk and leather autumn leaves – each brooch was inspired by the Northumberland autumn leaves that I collected on my daily walks in early October – oak, beech, field maple and Japanese Acer.
These four classic autumn leaves feature an upper layer of hand-painted silk finished with gold lustre and backed soft leather, the corsage is can be worn to decorate a hat decoration,  or as a lapel or coat brooch.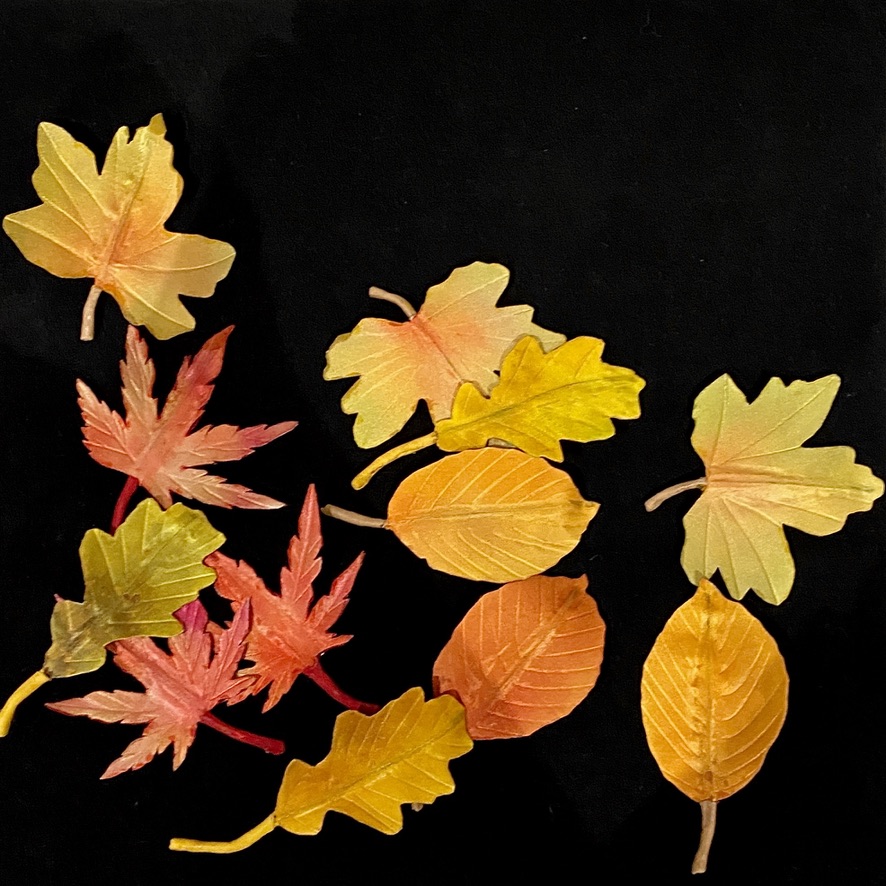 It was great to meet you if you managed to call into Tennants and chat with me about all things millinery, but if not I will be posting regularly here, so hope to catch some of you virtually too!
All the new products can be found in my online store.